Drivers Shake Down New All Star Aero Package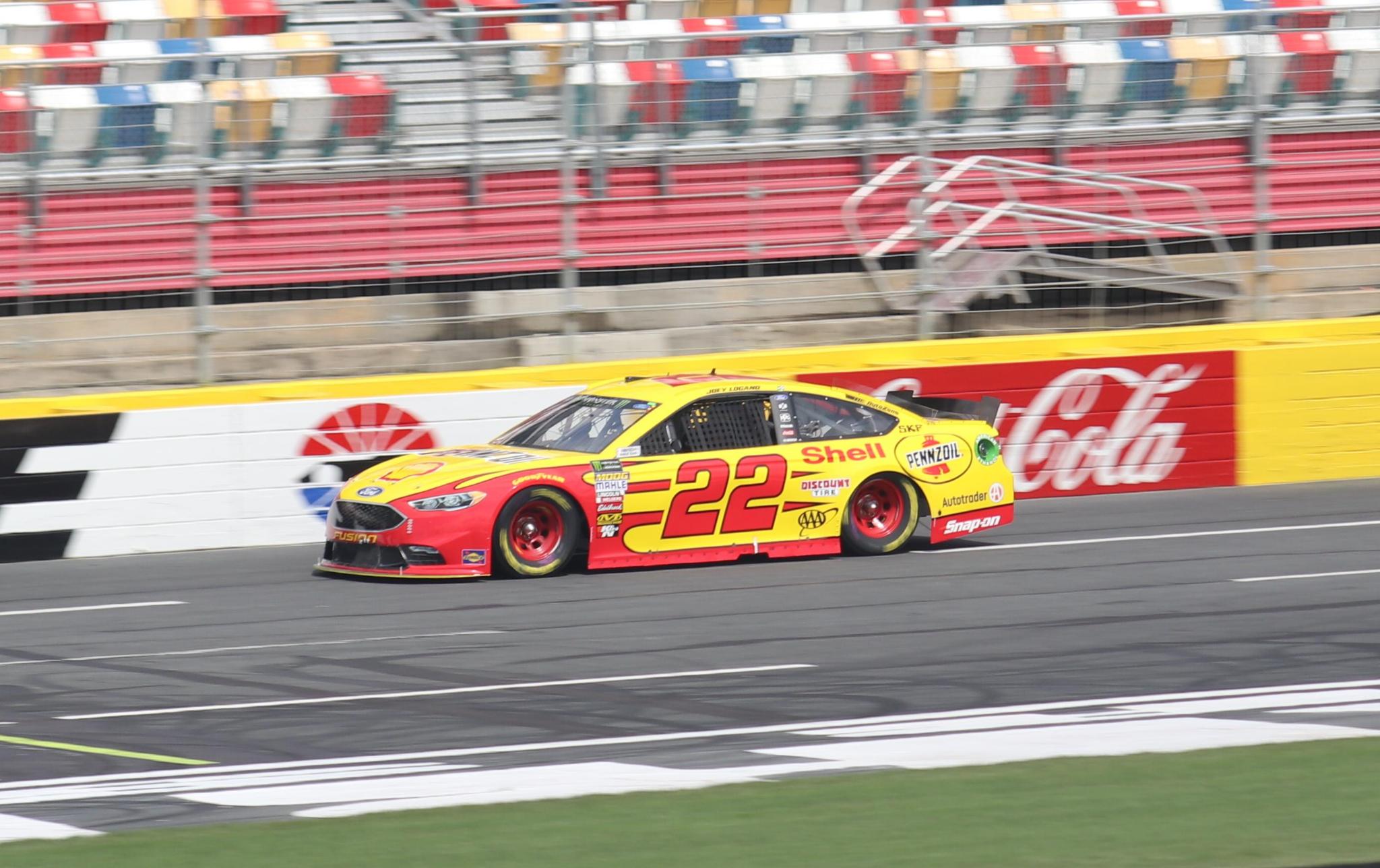 Joey Logano turns a lap at Charlotte
Amy Henderson/AR1
The 55 drivers who make up the Monster Energy NASCAR All Star race and the Monster Energy Open finally got to put their cars through their paces in a specially-scheduled practice session on Saturday morning at Charlotte Motor Speedway – just a few hour before these same drivers are scheduled to hit the track for the 34rd-running of the annual all star event.
In what has become standard practice for the annual non-points-paying event, NASCAR has used the occasion to implement a new aerodynamics and rules package for the Cup Series cars – using the All Star Race as a test bed to see if this new rules package might be utilized in the future.
The new changes include a high-drag aerodynamic package with a six-inch rear spoiler and a restricted engine that produces 250 less horsepower than a regular Cup Series engine.
Most of Friday's practice sessions, as well as Monster Open qualifying, was rained out, so teams had very little to work out the kinks in the new setups, prompting NASCAR to add an additional practice session on Saturday.
Even with the extra practice, drivers are still unsure about what kind of racing we'll see in Saturday night's events.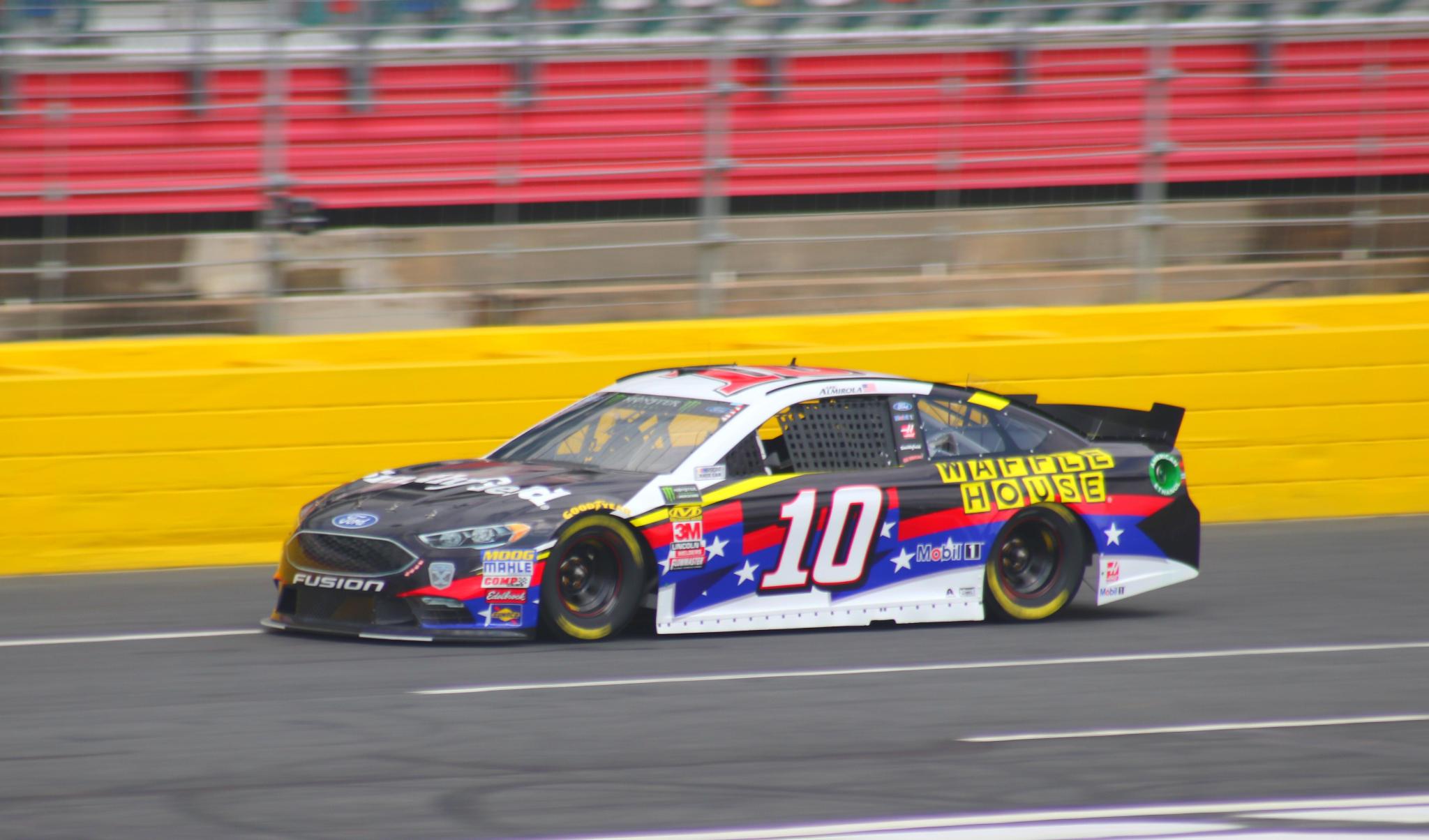 Aric Almirola
Amy Henderson/AR1
"(It'll be) different," said Aric Almirola, who will start on the front row for the Monster Energy Open. "I don't know what other answers you go, but different. It is obviously a lot different than the norm and what we have been used to. Going that 40 mph slower than we are used to is a little different. The ability to race really closely around other cars at a mile and a half race track is also very different. I think that from just that one hour of practice there is still a lot to be seen. I think everybody was pretty cautious right there.
"A lot of us have one car for this race that we have put effort into. I think everybody is trying to make sure they make it to the All-Star race tonight with the car they showed up with. Everyone is trying to guess at what you have in a pack but also being mindful that practice didn't pay a million dollars."
[adinserter name="GOOGLE AD"] Joey Logano turned 49 laps in the one-hour practice session on Saturday, and said while the cars seem to handle well, speeds will drop off considerably as tire wear comes into play.
"I think everyone really worked on their cars a lot from what the first run was to closer toward the end. I think at first no one knew what was going to happen," said Logano, who will start tenth in the All Star Race. "We didn't know if the tandem would be in play or a big pack or if handling would come into play. By the second lap we knew we were going to handle well here. Especially when the track is hot like this. Handling is a big deal. Speed is as well. Seems like the guy that is out front, if you have a fast car, he is going.
"As tires fall off the cars that can't quite hold the bottom as well or really can't keep the throttle down on the top will start to get passed. We saw in practice with cars that came out with new tires it was such a mixed bag to give it a fair read. It is hard to say because you had cars out there on 20-lap tires and cars on new tires and everything in between. The cars with new tires were driving through the whole field. It will be interesting when everyone is on the same tire out there with the same amount of laps on their tires."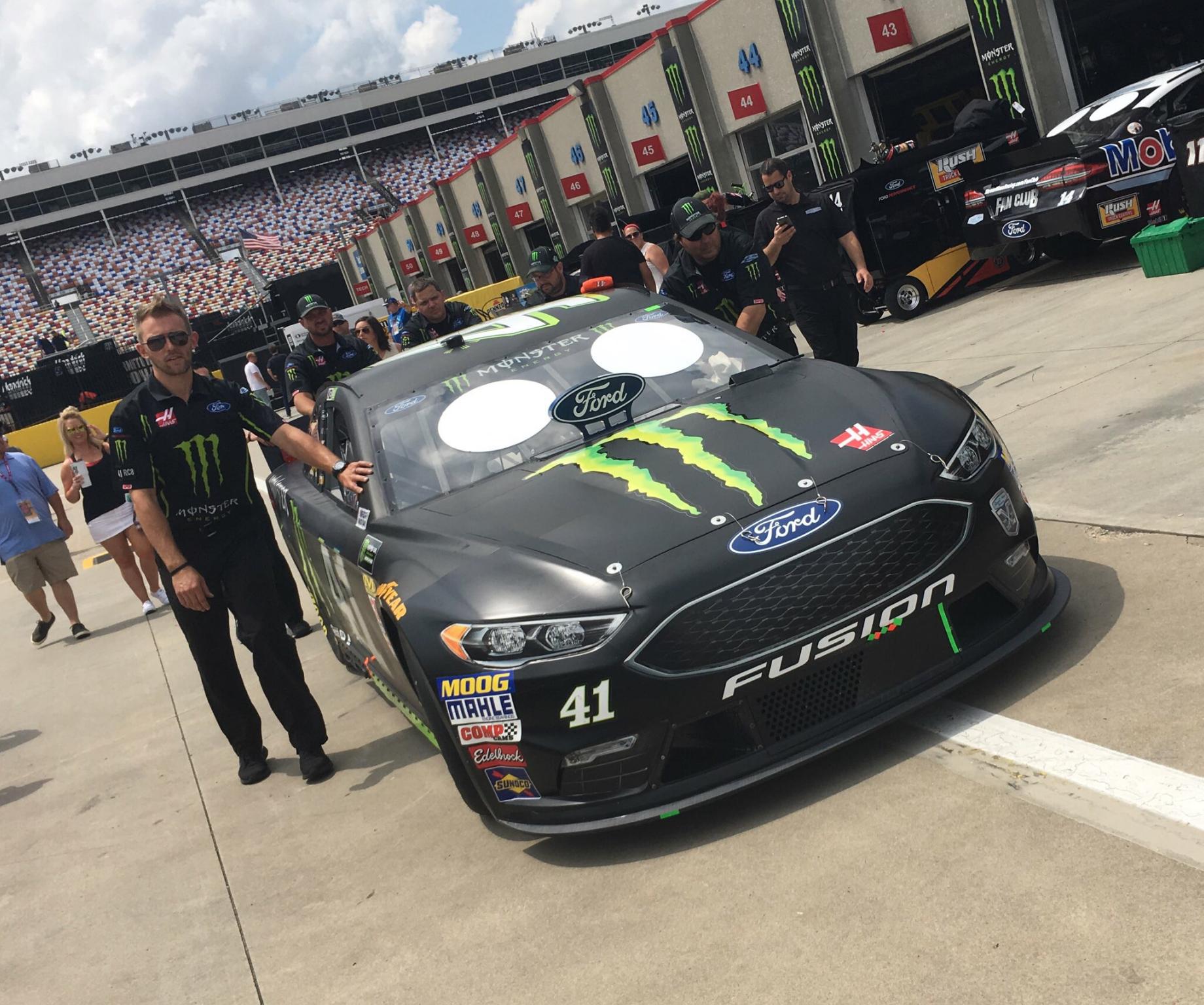 The No. 41 Ford of Kurt Busch goes through pre-race inspection at Charlotte
Pete McCole/AR1
Kurt Busch, who had helped unveil the new package several weeks prior, was excited for the new rules package and what it could mean for improved racing on the track.
"This is the most excited I've been to get out on track with a new rules package in a long time, just because of the preparation going into this car and the amount of questions, team meetings, texts and calls. … Everything from shocks, transmission, ratios to aerodynamic balances, this weekend feels like a blend of superspeedway action, short track action and 1.5-mile action. It's really unique. We're wide open all across the track," said Busch. ""We're trying to gather data as fast as we can and then be able to still zero in on what we believe will be the trend. I'm anticipating pack drafting. Here we are at a 1.5-mile race track with a restrictor plate, trying to create a drafting style package, because data shows that Talladega and Daytona are the two most appreciated races because of lead changes, position swaps and action on track."
Regardless of how the cars handle, Logano reiterated that this is the All Star Race, with a million dollars on the line, and in the final 10 laps, it's anything goes.
"I think towards the end of this race when business picks up, I mean hey, it is the All-Star race," Logano said. "It is the same thing when we come here no matter what package you use. You have nothing to lose and $1million to gain. I think every driver knows that. That whole caring about things kind of goes out the window. You think about winning the race and winning the money. That is what this is about. Whether we are racing tricycles or race cars or what package we have.
"It doesn't matter when there is that much money on the line there is going to be some aggressive racing and we are going to see that here tonight no matter what, especially when you have a 10-lap shootout. That is going to get pretty chaotic pretty quick. I don't think the last 10 laps will go caution free. Maybe I am wrong but if there are any cars left it might just be about survival. That might be a big deal tonight."
[adinserter name="GOOGLE AD"]