Matt Kenseth Returns To NASCAR With Roush Racing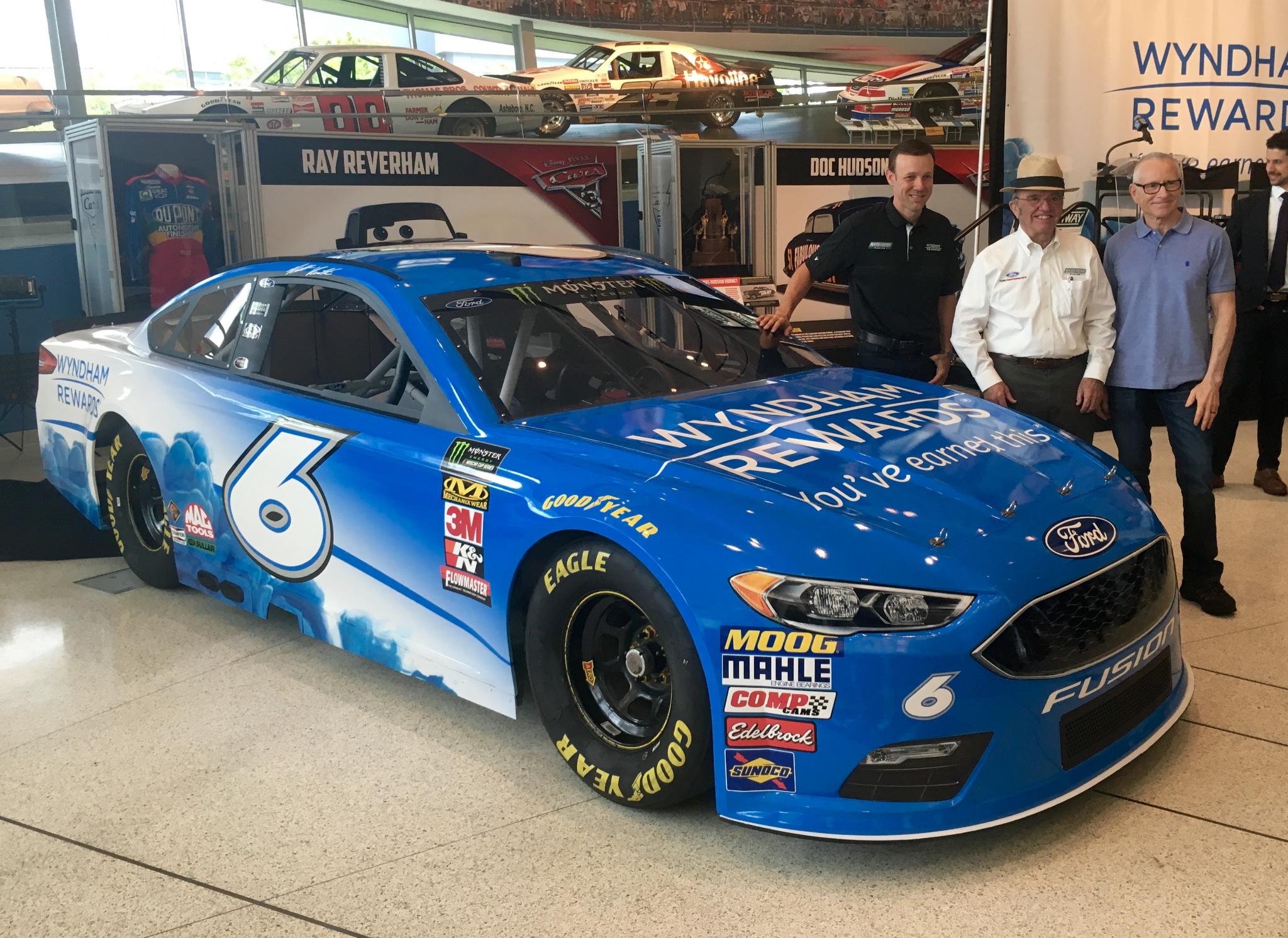 (L-R) Matt Kenseth, team owner Jack Roush and Mark Martin pose with Kenseth's new ride
Pete McCole/AR1
After five long months of watching from the sidelines, former Monster Energy NASCAR Cup Series Champion Matt Kenseth is getting back behind the wheel and coming back to the team he began his career with.
Roush Fenway Racing announced today that Kenseth will return to the organization on a part-time basis as driver of the team's No. 6 Ford Fusion – splitting seat time with incumbent driver Trevor Bayne – starting with the May 13th Cup Series race at Kansas Speedway.
The team also announced a new partnership with Wyndham Resorts, who will come on board as Kenseth's primary sponsor for a number of races in 2018.
Kenseth, who began his Cup Series career with Roush back in 1999, said returning to the team was the "right deal at the right time".
"Obviously, it's a big day, I think, for Roush Fenway Racing, a big day for me and my family," said Kenseth, who attended the event with his wife and daughters. "It's great to bring a new sponsor to the sport with Wyndham Rewards. I'm real proud to be able to drive the 6 car.
[adinserter name="GOOGLE AD"] "I think it's a good challenge for me that I'm looking forward to and not just the driving part, but a lot of the rest of it too, to hopefully get in there and get my hands dirty and try to evaluate what we can do better – what we're doing good and what we can do better – and to go on from there. Just really all of it. The timing, I know to you guys it might seem weird, but the timing was right and it was the right deal. It's exciting bringing a new sponsor into the sport at the same time and it all just lined up and seemed like the right thing at the right time."
Counting on more than just his driving skills, Roush has high hopes that bringing Kenseth into the fold will give the change for the team to re-evaluate their program, taking advantage of Kenseth's hand-on approach and leadership.
"It's a chance to look at our cars and find out if there's something glaring that Matt will see from his experience, which would be in line with what Mark's impression would be if he were in the cars as well," said Roush. "I'm anxious to have that impression, but we're also anxious to start building back on the 33 races that Matt's won in XFINITY as well as Cup."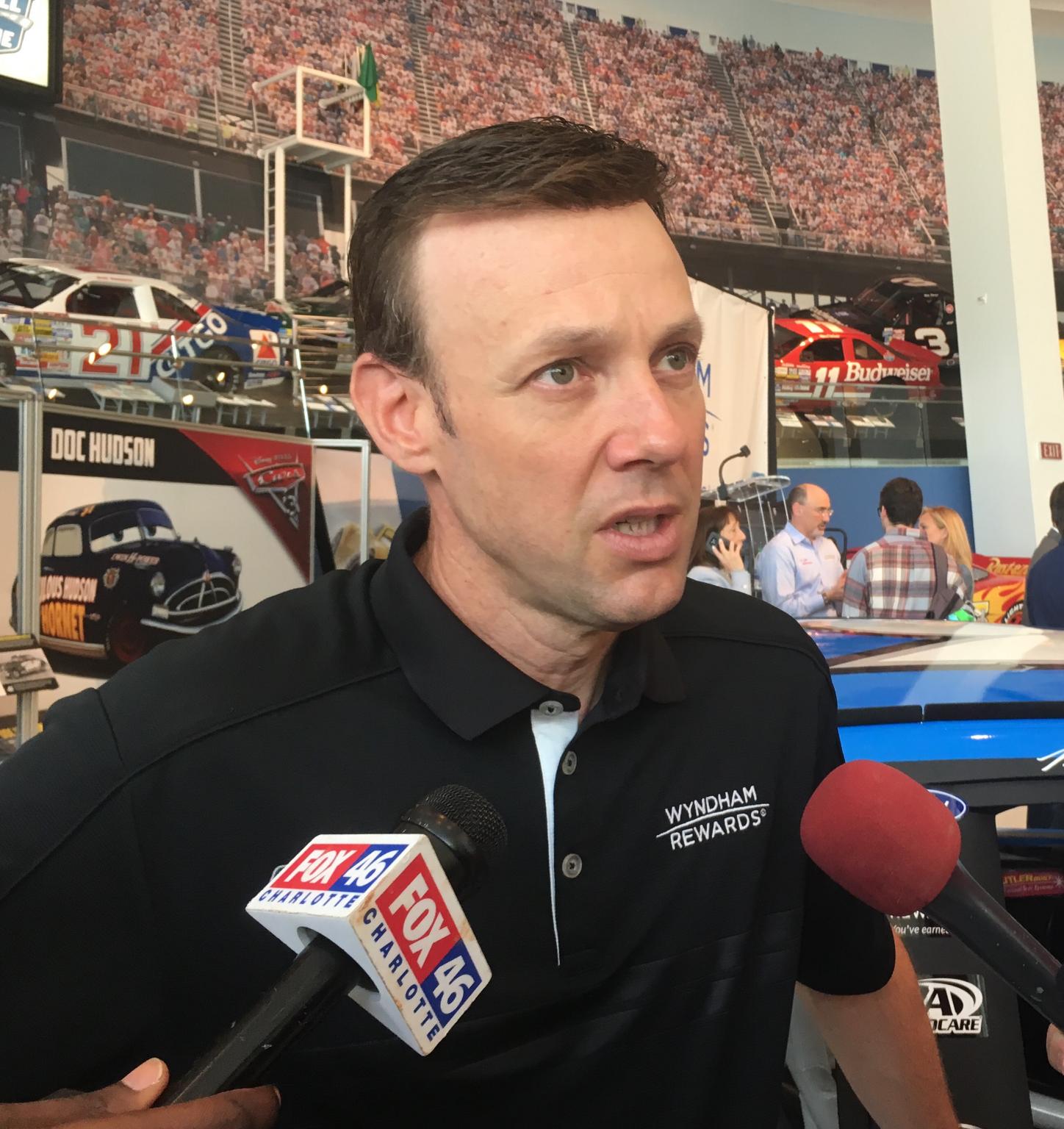 Kenseth will drive several races for the team in 2018 as well as the All Star Race on May 19
Pete McCole/AR1
The exact number of races Kenseth will run is still yet to do decided, as well as Bayne's schedule in the car, and the team hopes to keep Kenseth around beyond the 2018 season.
Kenseth began his Cup Series career in 1999 after Roush purchased Robbie Reiser's Xfinity Series team and moved the entire team up to the Cup series, where Kenseth was mentored by Roush veteran Mark Martin. Kenseth would later go on to win the 2003 Cup Series title to give Roush their first Cup championship.
After 13 seasons with Roush, Kenseth moved over to Joe Gibbs Racing in 2013 and later brought his Roush Racing teammate, Carl Edwards, into the fold. The two veteran drivers, along with Denny Hamlin and Kyle Busch, turned JGR into a powerhouse team that would go on to dominate the series, with Kenseth enjoying the best season of his career in 2013 with seven victories.
By 2017, though, Kenseth was struggling to keep pace with his JGR teammates, and Gibbs made the move to put Jones in the No. 20 car after Kenseth's contract was up.
In a sport that has seen a youth movement that has forced several veteran drivers to the sidelines, Kenseth didn't find many opportunities available to him – at least, none that seemed competitive enough to seriously consider – and even opted to retire permanently.
That is, until his old boss rang him up.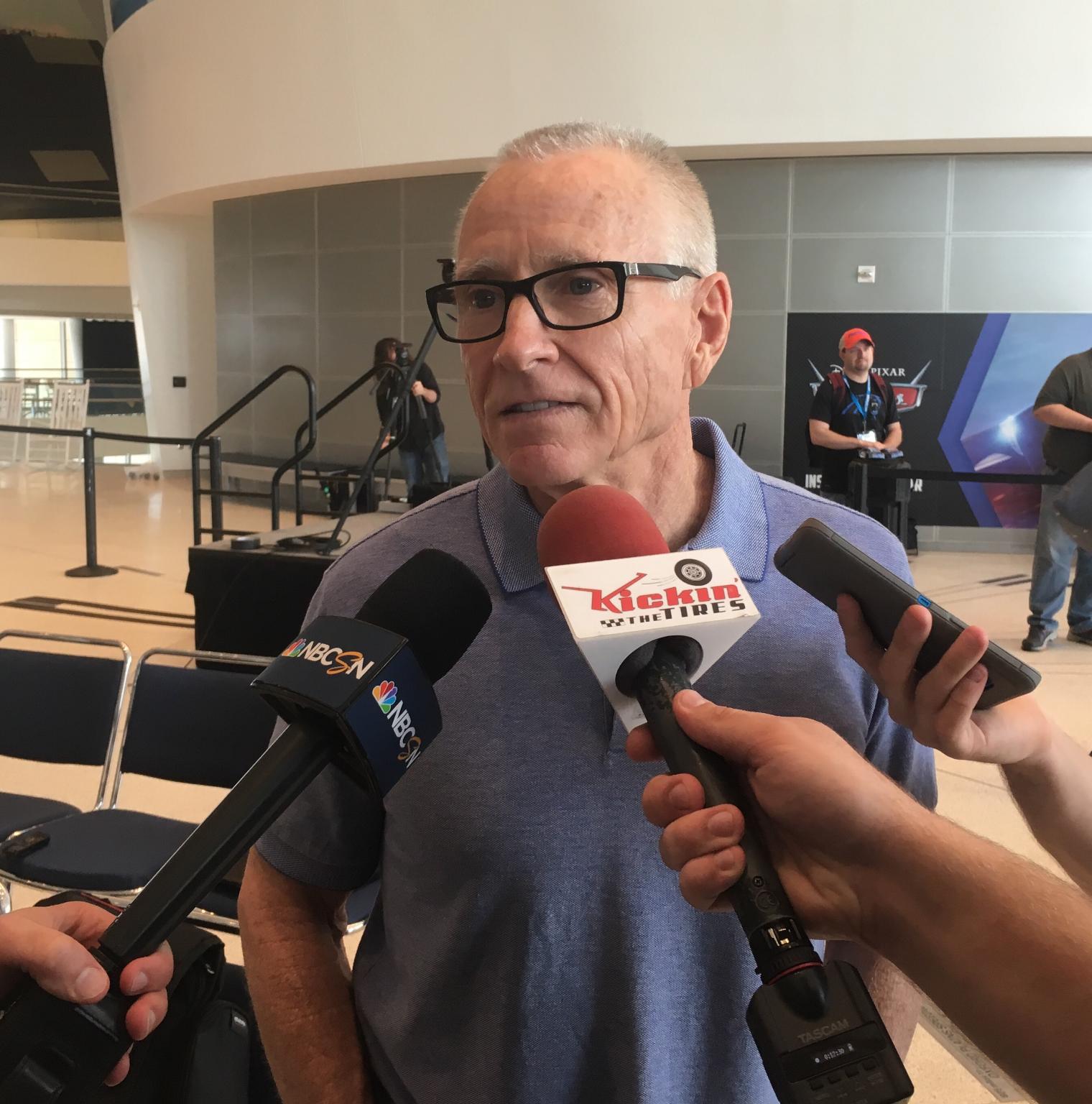 It was a late-season phone call from Jack Roush to Mark Martin that set the plan in motion for Kenseth's return
Pete McCole/AR1
Martin and Kenseth had kept in touch over the years, and it was conversation between Jack Roush and Martin during last season's NASCAR playoffs that Roush inquired about Kenseth's plans for the future.
"Jack (Roush) and I have been talking pretty regularly, and he asked me 'do you think Matt Kenseth's done?' and I said 'I don't know, but I'll call and find out'. So I called Matt and asked if he would be interested," said Martin. "I said 'if the right deal was there, would you consider it?' and he said 'yeah', so I called Jack back and he asked 'do you have Matt's phone number? I'm not sure I still have Matt's number' so I texted him his number…and that was about a month ago…"
Roush admits he was reluctant to talk to Kenseth, as his departure from the team back in 2013 was still a painful subject for him.
"When I contacted Matt to see if he had an interested in being involved in a limited program with objectives that we've set forth, his question to me was, 'Why did it take so long for me to call?', I still had a little bit of a rawness over the fact that he left me when he did," said Roush. "We had another championship out there, I thought, that we could have had in short order. I missed that, so it took me a little while to get over it."
Martin, who introduced Kenseth to the media on Wednesday, was confident Kenseth was exactly what Roush needed to help turn around their struggling program.
Although RFR driver Ricky Stenhouse, Jr. tallied two victories for the team in 2017 and qualified them for the post-season, their overall results have been disappointing.
[adinserter name="GOOGLE AD"] Stenhouse has only managed to score one top-five finish this season while Bayne – who made his mark in the sport when he became the youngest Daytona 500 winner in history back in 2011 – is currently experiencing one of the biggest slumps of his career, with only two top-15 finishes and two DNF's in nine starts this season.
"I had a lot to do with bringing him here 20 years ago and I'm really, really excited to introduce him here today,'' Martin said. "Matt understands racecars, always has. He's one of those 'get your hands dirty' kind of race car driver. He can still function in the technology world, but he still has all the old school, hands-on, practical racing knowledge and expertise.
"He lost his ride at a time when he was not ready to quit racing, and he's had a dozen races to sit back and think about how he was not finished with his career, and now he has an opportunity with the challenge of making a whole organization better, and I think a part-time schedule puts him in a position to help (Roush Fenway) more than if he was driving full time.
"This deal gives me the chance to be more than a driver, and that interested me. When I first went to Joe Gibbs Racing, I felt like I was much more than a driver, at least for the first year or two, and then it kind of changed to being more of a driver, so I'm looking forward to going back and being more involved."
Whether Kenseth has an immediate impact in the team's performance remains to be seen, but he plans to do whatever is needed to try to help his old team regain their former glory.
"I've been doing this for a long time. I don't really feel like I have anything to prove. I don't," said Kenseth. "I feel like I can be a real asset in a lot of different ways besides just driving. I hope that turns out to be true, so it's as much about that as it is driving the race cars. I'm really competitive, obviously, with whatever I do and if I'm not in the car, there's nothing I want more than Ricky or Trevor to be out there running up front and improving and doing better and working hard at it and hopefully being successful."