NASCAR Hits The Track For Goodyear Tire Test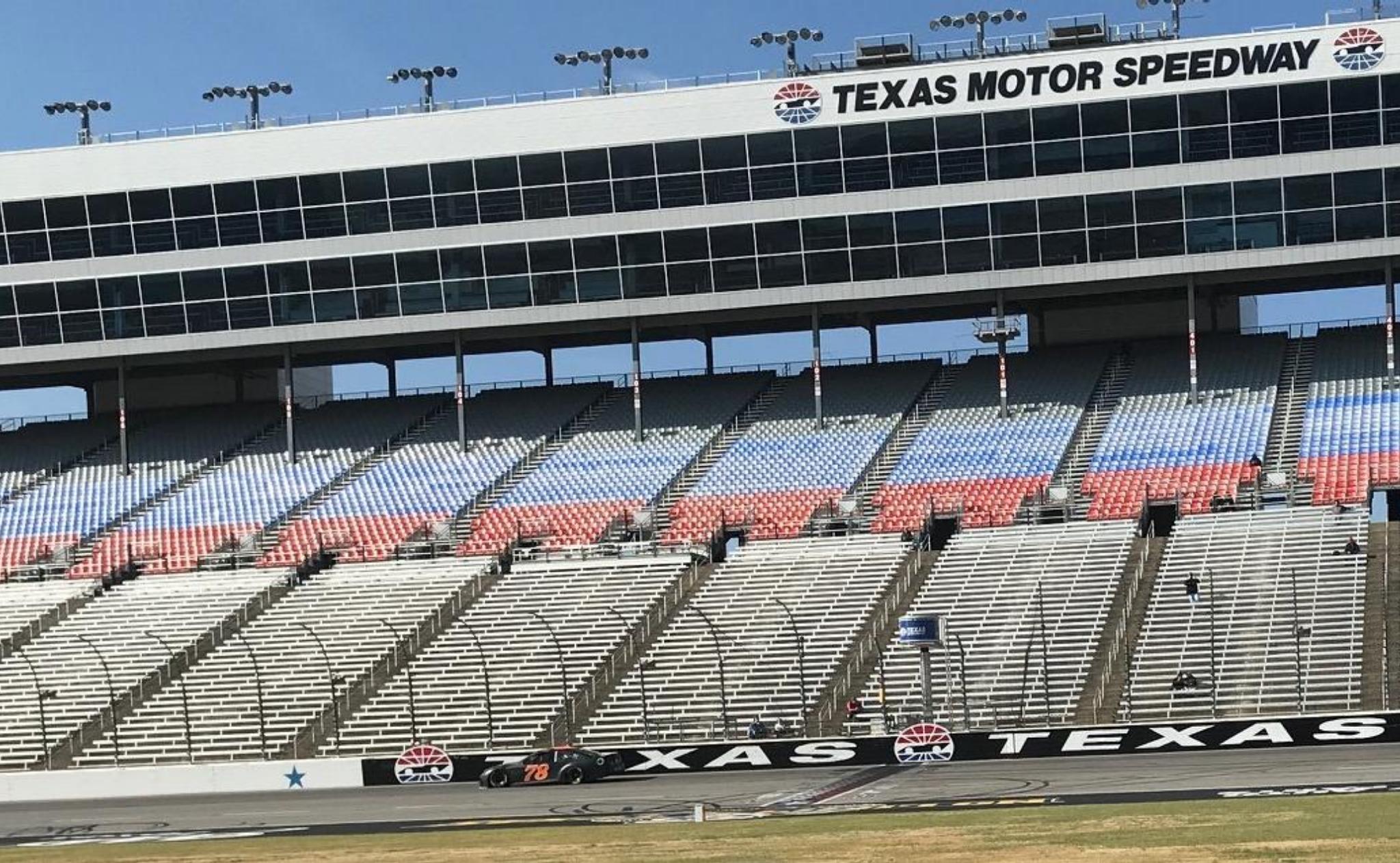 Defending Cup Series Champion Martin Truex, Jr. (78) turns laps at Texas
Texas Motor Speedway
With the 2017 Monster Energy NASCAR Cup Series season in the rearview mirror, drivers got back to business on Tuesday with the first on-track action of the 2018 season with the opening day of a two-day Goodyear tire test at Texas Motor Speedway.
Defending Cup Series Champion Martin Truex, Jr. (Toyota), Ryan Blaney (Ford), Aric Almirola (Ford) and Chase Elliott (Chevrolet) were on hand to represent the four major manufacturers, with Elliott giving the new Chevy Camaro ZL1 its first shakedown on the 1.5-mile quad oval.
Chevrolet unveiled the ZL1 Cup Series car back in August of last year and announced it would replace the Chevrolet SS as their primary entry in the Cup Series for 2018.
Elliott was among the Chevy drivers on-hand for the announcement in August, and had the honor of being the first Chevy driver to take a turn at the wheel on Tuesday's opening day.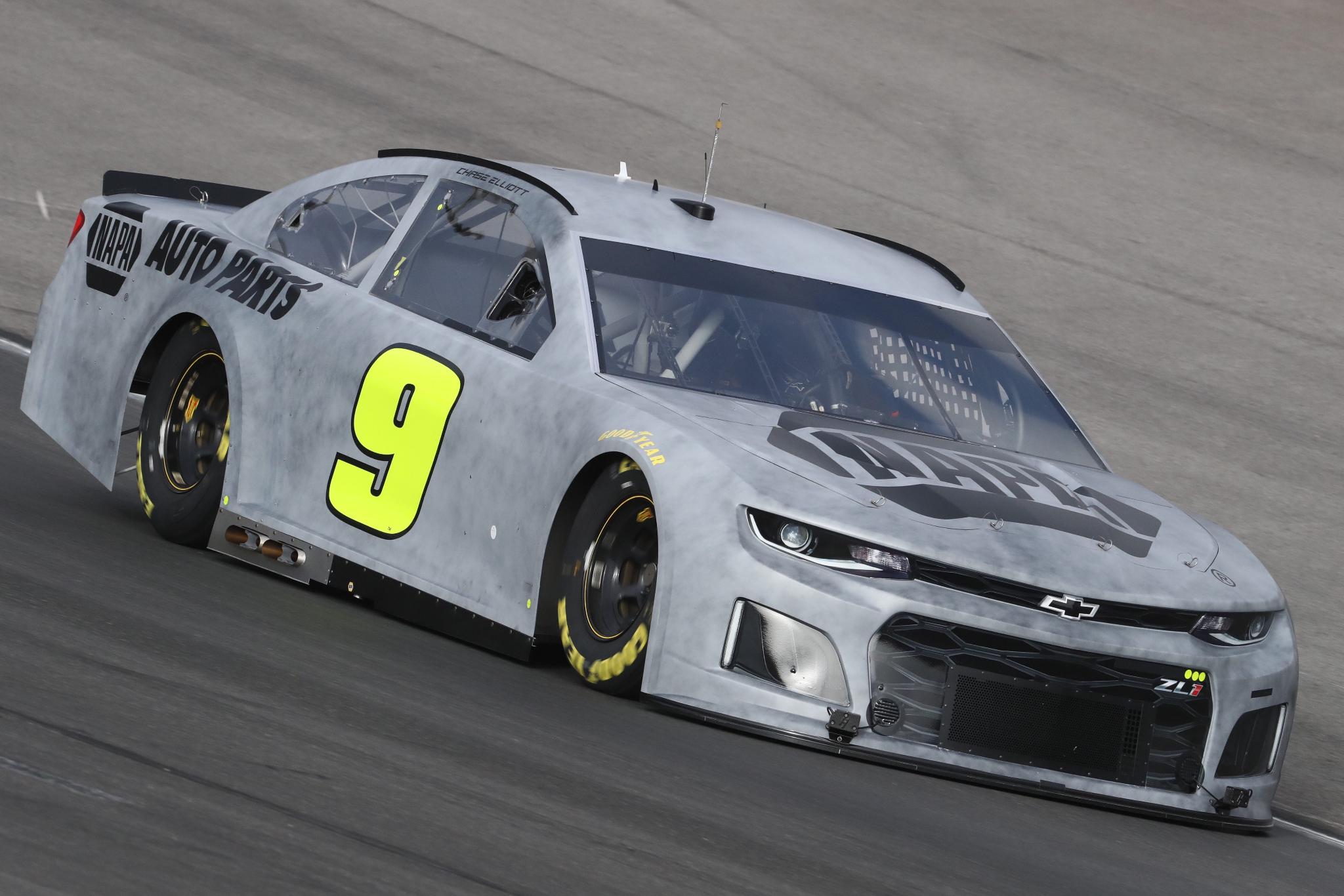 Chase Elliott drew the honor of being the first driver to shake down the new Camaro
Chevrolet
"Yeah, as far as the feel goes, it is so hard to tell," said Elliott, of the difference between the Chevrolet SS and the Camaro ZL1. "I have a hard time feeling much of anything I'm going so fast. I'm guessing anyways, but no, I think until we get into situations where we are racing and we get some more general analysis of hey, the Chevrolets are better or the Chevys are qualifying better or the Chevys are racing better, I think until we get those generalizations of exactly how we stack up, it's going to be hard to just make a 'guesstimation' of how the thing drives and say it's better or worse. It's hard for me to tell out there by myself.
"But, the car looks great. I don't know from a manufacturer standpoint, from the public eyes standpoint, I don't know how you could not identify the Camaro with the Camaro on the street. It looks the same. I think that is something to be very proud of from Chevrolet. The work they did on that and the thought process behind it. It is the same car, it looks just like it. I think job well done from that standpoint."
All four drivers hoped to gain some valuable feedback from the two-day test, especially since the racing surface at Texas Motor Speedway was resurfaced and re-profiled last year.
Goodyear plans to roll out several tire compounds for the drivers to test in preparation for the O'Reilly Auto Parts 500 April 8.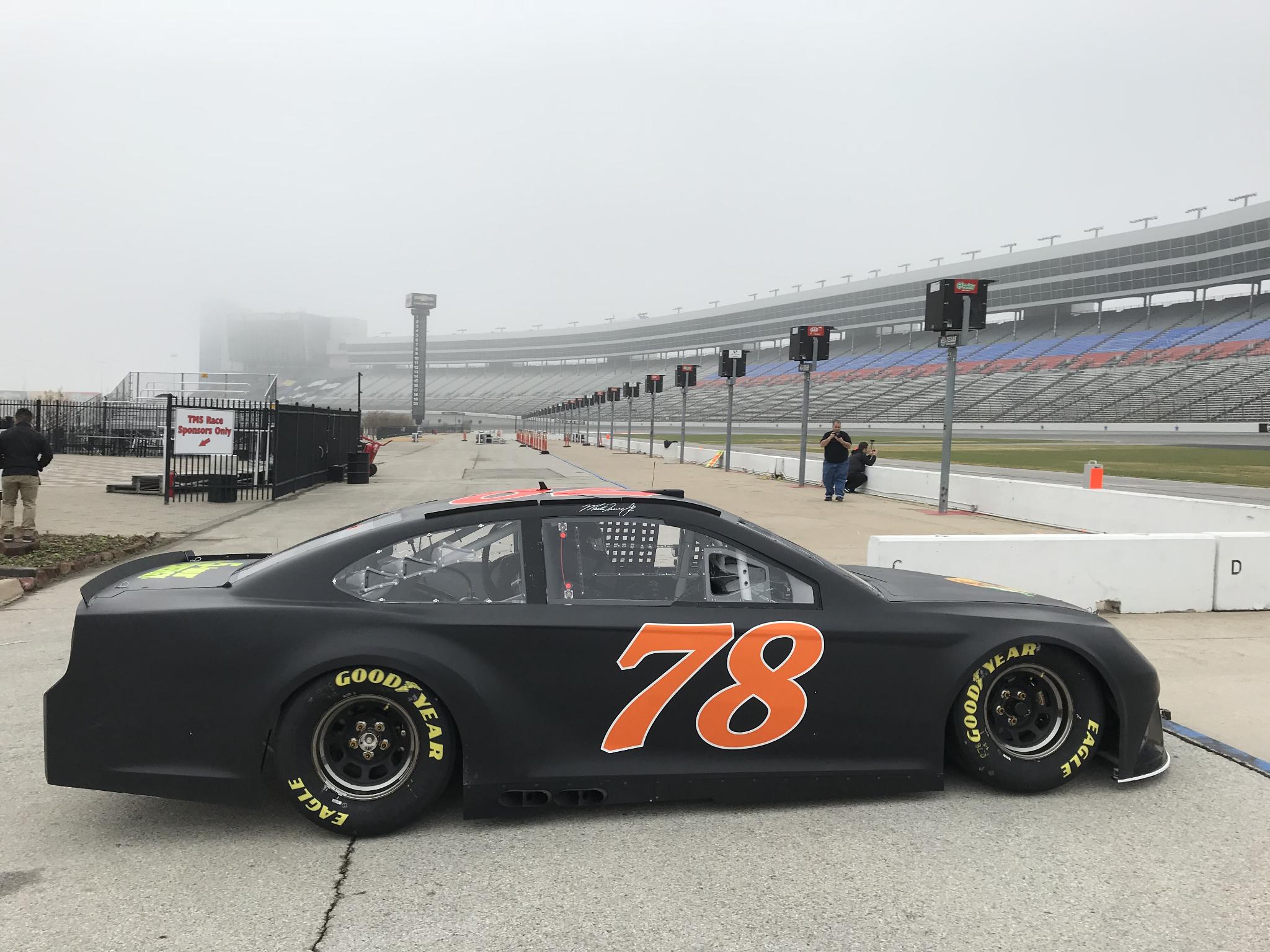 Martin Truex, Jr.
Texas Motor Speedway
"It's a Goodyear tire test so trying to figure out what tire we need to bring back here in the spring (for the O'Reilly 500) and to be able to put on the best show possible," Truex Jr. said. "It really felt like both races here last year with the repave were pretty good and really competitive so hopefully we will be able to find a tire that will get that second groove coming in a little bit earlier especially coming in on Turns 1 and 2 and help the racing a little bit, but so far so good, so far it's been going good."
Tuesday's test was the first on-track action for the newly-minted Cup Series champion since winning the season-finale event at Homestead back in November.
Even though it's been nearly two months since he the title, Truex, Jr. said the realization that he's finally a Cup champion still hasn't sunk in yet.
"I think it's felt different as the offseason went on and I've got to do different things. It's kind of sunk in more, but it's not completely there yet to be honest with you," said Truex, Jr. "I mean just today, to see my new uniform with the champion logo on it, it's another thing that's new to me and feels really cool. There's a lot more things, I guess, along the way. A lot more days for it to settle in, but it's been an amazing feeling of accomplishment and hopefully it will continue to sink in as we go on."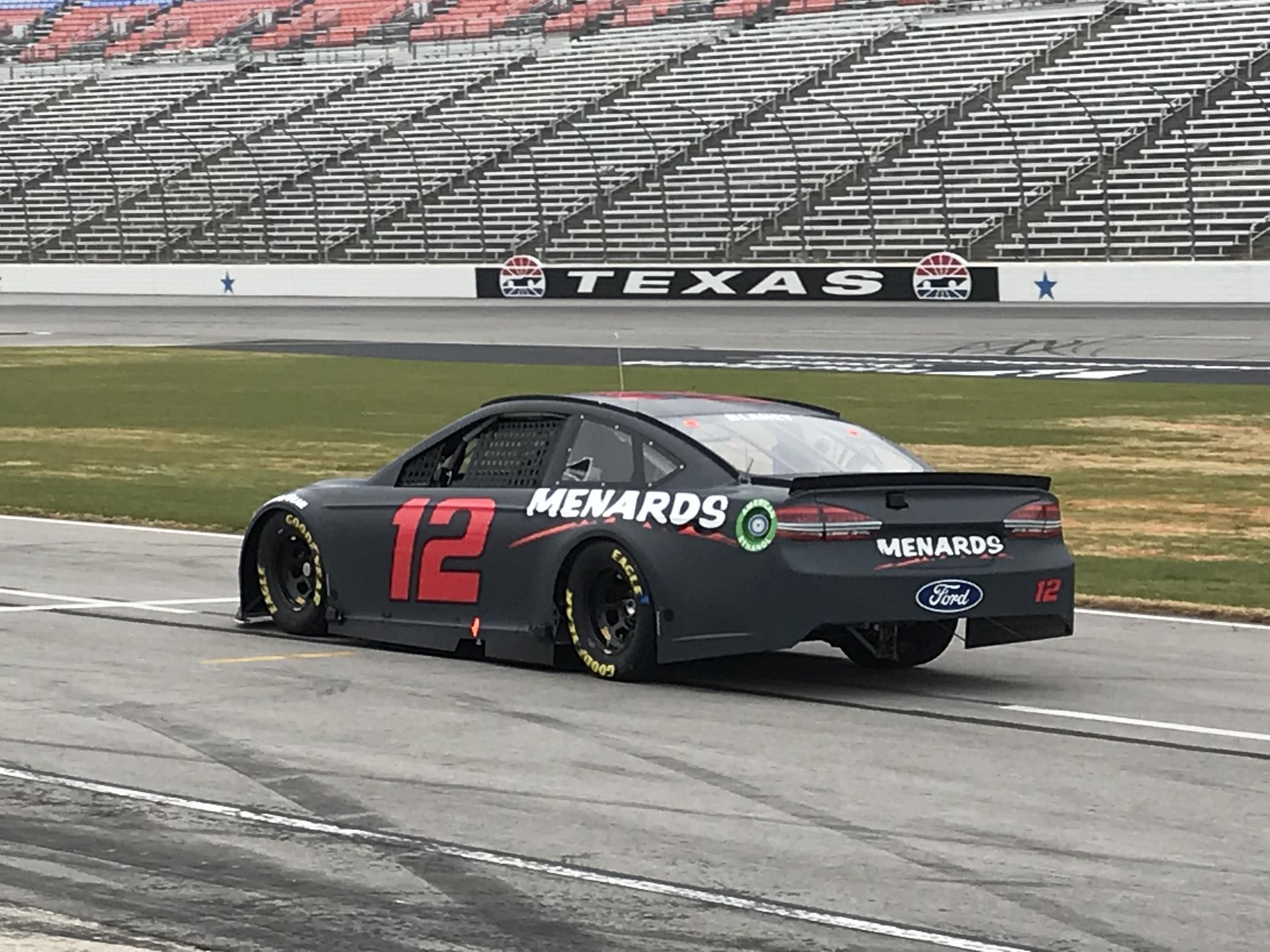 Ryan Blaney turns his first laps in his new Team Penske ride
Texas Motor Speedway
Ford driver Ryan Blaney also took time out from the test to meet with fans in the grandstands, which we open for free during the Tuesday's test. The speedway announced they would provide free pizza for fan who wished to come out to the track.
"I think it's really cool that fans come out for test sessions and you know, to go out of their way during the week, when most of them are working," Blaney said. "Whether they take off work or call in sick or whatever and come watch us for a couple of hours, that's really cool. I noticed that there were a lot of people here today so I said that I was just going to hang out up there for lunch tomorrow and meet some folks and sign some autographs or whatever they wanted, just trying to show some appreciation."
Blaney, who spent the last two years driving for the Wood Brothers race team, will be making the move to Team Penske during a third entry for the team in 2018.
And with a new ride, comes a new look, as Blaney plans to part ways with his long hair and mustache that he grew out during the 2017 season.
"I don't know man, I thought (the mustache) looked good," Blaney said. "I went on a cruise and I had a mustache for a cruise, so I just decided to keep it and decided to keep it for this test too, but it will all get cleaned up Friday. I actually have an appointment to shave this and cut my hair off. That will definitely let me know that season is about here and you have to start looking like a professional and not a homeless person."
[adinserter name="GOOGLE AD"]