G-Drive Racing by Algarve wins the 4 Hours of The Bend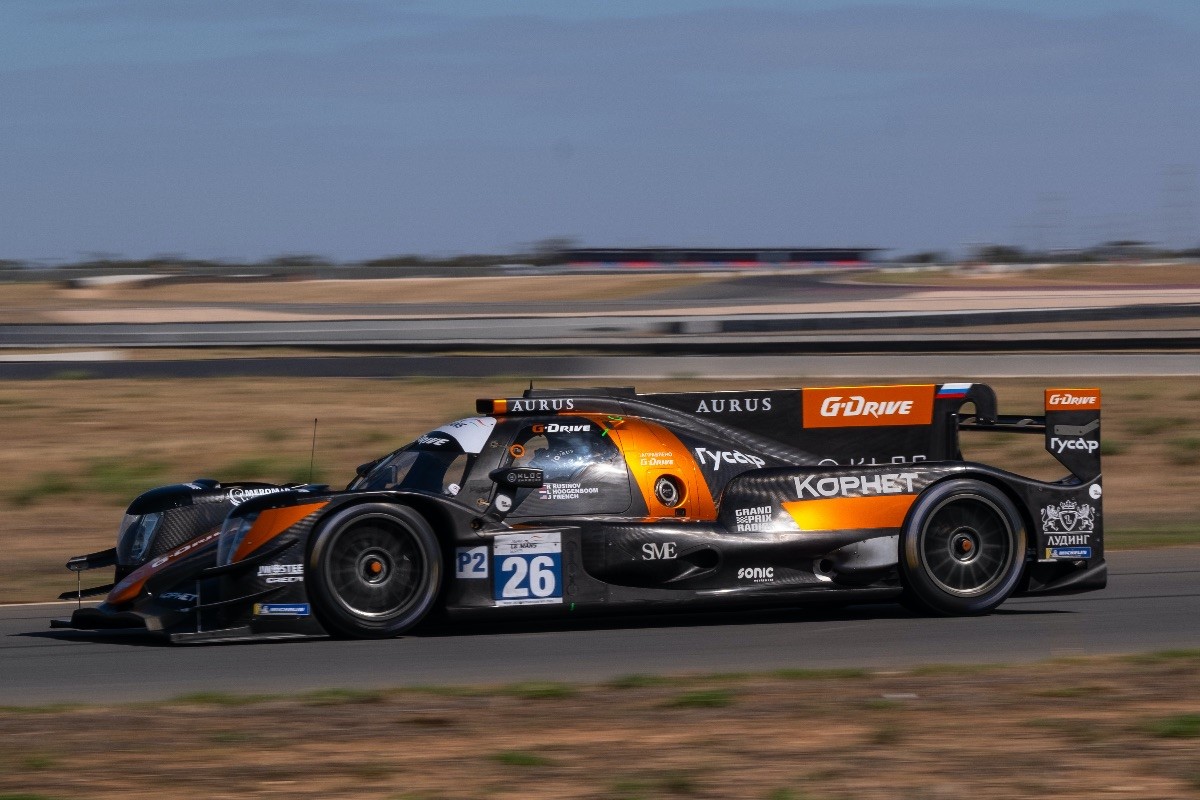 #26 G-Drive Racing by Algarve
The battle for overall victory was intense, with the #26 G-Drive Racing by Algarve Aurus 01, the #1 Eurasia Motorsport Ligier JS P217, #36 Eurasia Motorsport Ligier JS P217 and #45 Thunderhead Carlin Dallara JS P217 all leading the class at various points during the race.
In the closing stages of the race, an intense battle for the lead was emerging between Roman Rusinov in the #26 and Nick Cassidy in the #1. A full course yellow, followed by a mechanical failure for Cassidy, saw the Russian team achieve back to back wins after victory in the opening round of the 2019/2020 Asian Le Mans Series race in Shanghai.
The failure promoted Eurasia Motorsport's Australian car #36 into second place. Thunderhead Carlin finished third, despite early race contact with the #77 D'station Aston Martin Vantage GT3 which caused rear damage to the car and also saw the team be given a drive-through penalty.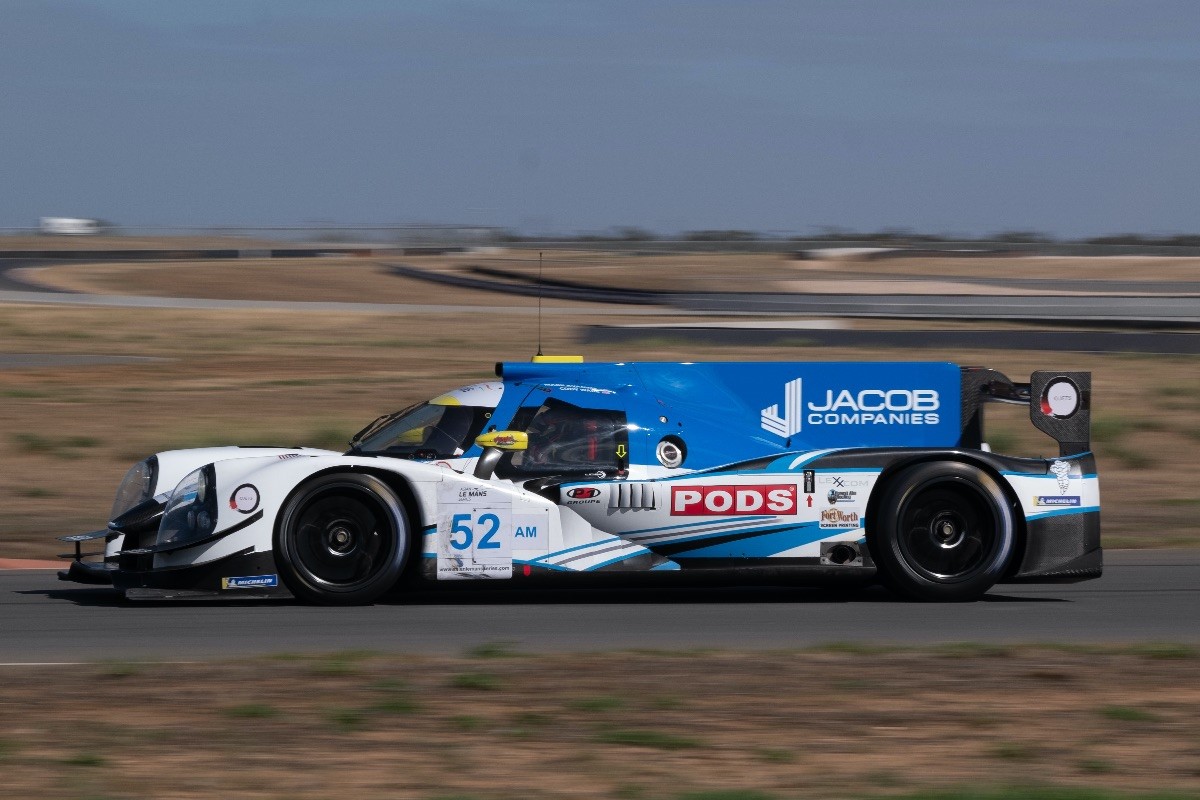 #52 Rick Ware Racing LMP2-Am winner
After pole position and a strong start to the race by Arjun Marni in RLR MSPORT, a fire in the rear of the Oreca 05 with John Farano behind the wheel saw their race come to disappointing end. This retirement saw the #52 Rick Ware Racing take over the LMP2 Am class lead.
It was a strong race by the American team, they took both class the win in LMP2 Am with drivers Cody Ware and Gustas Grinbergas, but also second place with their #25, piloted by return driver Guy Cosmo, Anthony Lazzaro and Phillipe Mulacek. Reigning LMP2 Am champions, ARC Bratislava rounded out the top three following a strong stint by local South Australian driver, Garnet Patterson.
In LMP3, in was a race of mixed fortunes for Nielsen Racing. Colin Noble and Tony Wells took the class win in the #2 Norma M30 – the first ever win for Norma in the Asian Le Mans Series! For the sister Nielsen Racing car, the #3, is was a weekend to forget. After an accident that required a chassis change, and then further engine issues before the race, the entry came to a halt in the second hour at turn 14. This brought out a full course yellow. Inter Europol Competition pair Martin Hippe and Nigel Moore continued their podium run after a win in Shanghai, with a second in class. Italian outfit ACE1 Villorba Corse rounded out the podium, driven by David Fumanelli, Alessandro Bressan and Gabriele Lancien.
A roller coaster day for GT saw reigning champions Car Guy claim their first win of the season in their Ferrari 488 GT3, driven by Kei Cozzolino, Takeshi Kimura and Come Ledogar after a race full of action.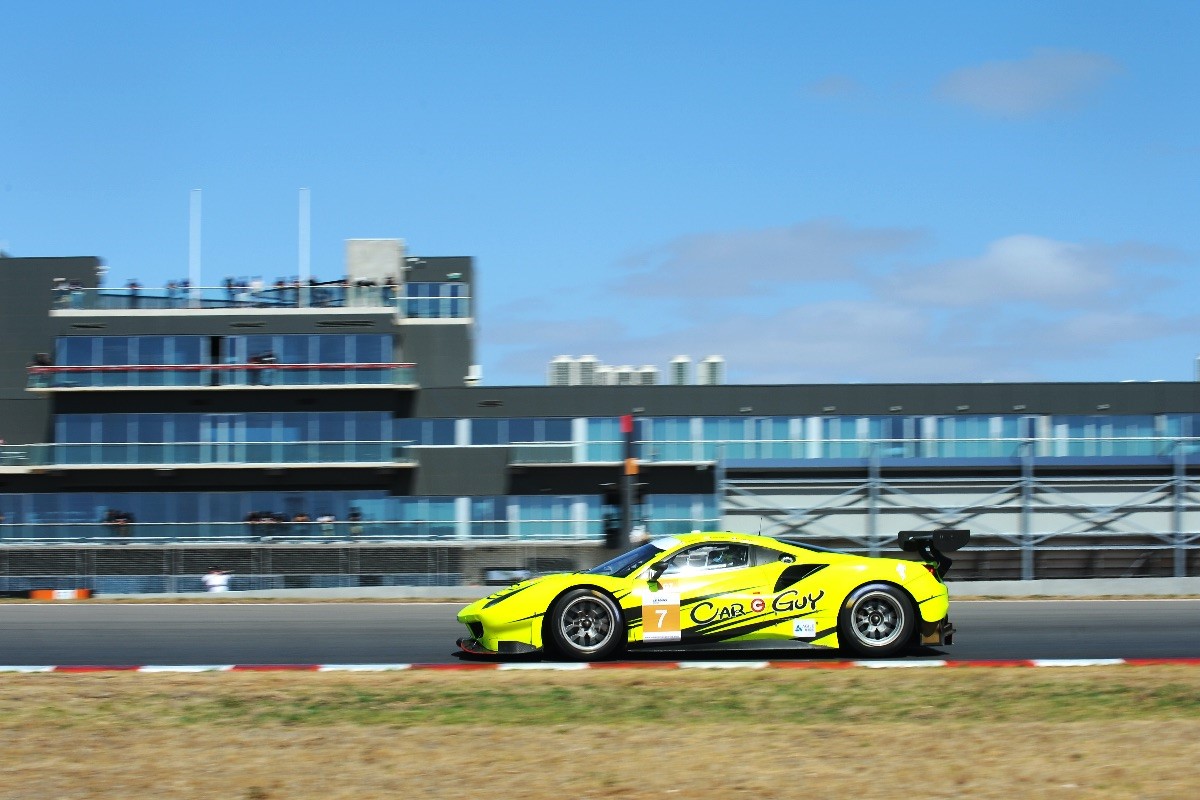 #7 Ferrari took GT class honors
Contact between the #7 Car Guy Ferrari and #16 Astro Veloce Motorsports BMW M6 GT3 saw the BMW forced off the track, and the eventual class winners Car Guy given a drive-through penalty. HubAuto Corsa drove a strong race and looked to be on for line for race victory before an engine issue saw them lose pace and eventually finish the race in second position.
A drama-free race saw Spirit of Race finish in 3rd place, giving Francesco Piovanetti, Oswaldo Negri Jnr and Alessandro Pierguidi their first podium of the 2019-2020 Asian Le Mans Series.
Shanghai winners, D'station Racing had a challenging race which saw the #7 Aston Martin Vantage team have to complete extensive repairs after the #45 made contact with another car. JLOC was also in the pits for time consuming repairs in the first hour after an incident with Viper Niza Racing.
Winner Quotes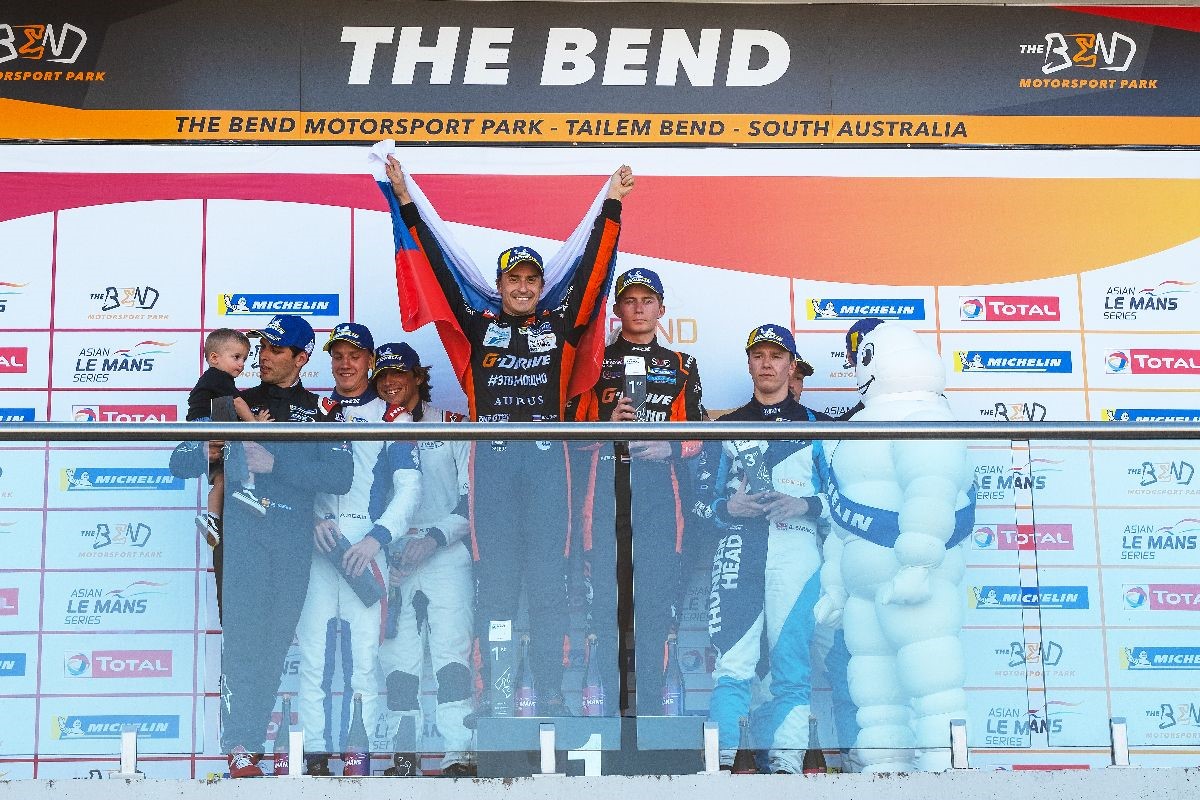 The overall winners celebrate
James French (#26 G-Drive Racing by Algarve AURUS 01): "I've had a fantastic time out here in South Australia, and The Bend Motorsport Park is an unreal circuit – it's been amazing to drive the AURUS 01 here. Everybody at Algarve Pro Racing has done a fantastic job and I'm delighted with the result. It was a tough race for everybody, especially when it came to managing traffic, but we all did well to keep the car in one piece and stay out of trouble, and the team's strategy was also on point. We're now in a great position in the championship, but there's still a long way to go with two races remaining."
Leonard Hoogenboom (#26 G-Drive Racing by Algarve AURUS 01): "My stint wasn't so simple, but everybody within the team, including James (French) and Roman (Rusinov) did a good job. The first half of my stint was spent on old tires and that made it difficult, but I enjoyed defending like crazy as the Eurasia car got closer. I took on new tires for the second part of my stint, which was effected by a slow puncture. Other than that, it was a perfect race and I'm very pleased to have reached the top step of the Asian Le Mans Series podium here at The Bend Motorsport Park."
Roman Rusinov (#26 G-Drive Racing by Algarve AURUS 01): "It was a hard but enjoyable race and we won, which was always the goal. It was important for G-Drive to win, especially here in Australia. The Bend Motorsport Park was a difficult track for us, but G-Drive Racing by Algarve and my teammates, James (French) and Leonard (Hoogenboom), did a great job. The key was tire management and making the right strategy calls, and we did an incredible job there. The result is in the bag and we have more of a lead in the championship. Of course, we have two more races to go, but I'd like to say thank you to AURUS and the team for their efforts and I know we can do even better going forward."