Risi Ferrari fastest in GTLM class at Roar test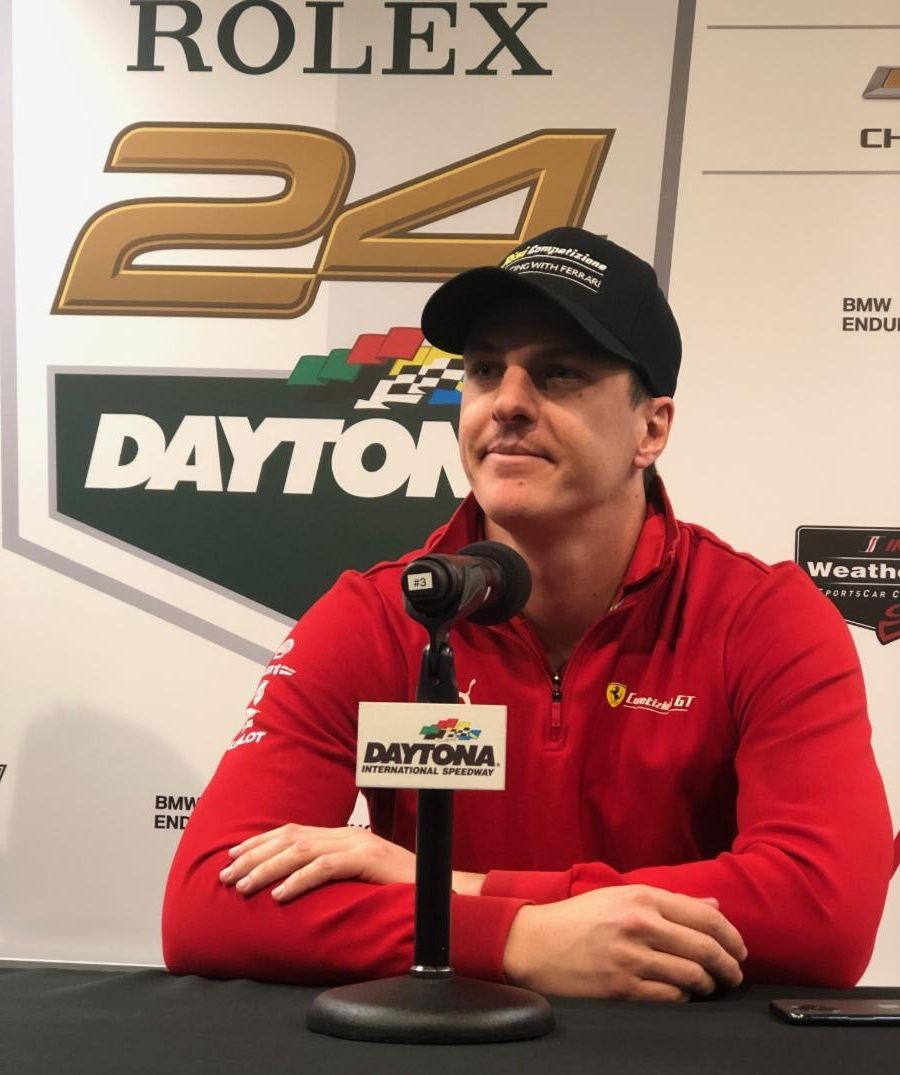 James Calado, Roar GTLM qualifying pole winner, No. 62 Ferrari 488
The No. 62 Risi Competizione GTLM Ferrari Team showed up at the annual Roar Before the 24 test days at the Daytona International Speedway in Daytona Beach, Florida, January 3-5, 2020, with a brand-new Ferrari 488 GTE chassis ready to test and get prepared for the legendary 24-hour race later this month.
The Roar Before the Rolex 24 is the official test for the International Motor Sports Association (IMSA) WeatherTech SportsCar Championship. The 58th annual Rolex 24 At Daytona will be held January 23-26 at the 3.56-mile Daytona speedway road course.
Ferrari Competizioni GT factory driver James Calado handled driving duties, along with the newest Ferrari factory driver, Daniel Serra, in the new Ferrari 488 GTLM. Calado wasted no time in showing why he is one of the top Ferrari GT drivers in the world, putting the popular No. 62 Risi Ferrari 488 on the pole on during the Roar Before the Rolex 24 At Daytona Garage and Pit Qualifying with a time of 1:42.685 (124.803 mph). His time was a mere 0.001 seconds faster than Nick Tandy's second-fastest time in the session of 1:42.686 (124.801 mph) in the No. 911 Porsche GT Team RSR-19. The entire GTLM field was just 0.446 seconds from fastest to slowest in Sunday's qualifying.
Serra also had a good weekend and was fastest in Sunday morning's session with a time of 1:42.864. Varied weather conditions made the Roar test interesting but what the team wanted most was to gather data in preparation for the big race.
Two additional Ferrari GT factory drivers will join Calado and Serra in the Risi Ferrari for the twice-around-the-clock enduro, Italians Alessandro Pier Guidi and Davide Rigon. Calado and Serra most recently paired with Pier Guidi at the 2019 season finale Motul Petit Le Mans at Michelin Raceway Road Atlanta last October, where they brought home a victory for the Houston, Texas-based Risi Competizione.
Rick Mayer, Risi Competizione Race Engineer:
"We had a brand-new car (Ferrari 488 GTE) that showed up in Houston on December 26. The crew was very busy up through Saturday end of practice making sure everything was up to their standards and set up properly.
"The Roar test started on Friday with very unseasonable warm temperatures, highs in the 80s which is very uncommon for this time of year. The normal high is 68F. This allowed us to test some tire compound options in warmer conditions. Saturday morning was still warm, and it rained just after our first session, but our session was dry. Both the second session and night practice on Saturday were dry but quite cold and both sessions on Sunday were cold but sunny.
"During the test we learned quite a bit about the tires. All the tires options are new for this season for all the GTLM cars. We feel we've moved forward on the learning curve for Daytona and any other races we'll do this season. Both James and Daniel are up to speed and well acclimated to Daytona. We still have some more work to do to make the car better for the race, but we have a good base to start from for the event week testing. We managed to just get pole in the qualifying season for garages and pit box selections. Having a good pit box with a clear in is always a good start for Daytona. All in all it was not a bad start to 2020."
James Calado, driver, No. 62 Ferrari 488 GTLM: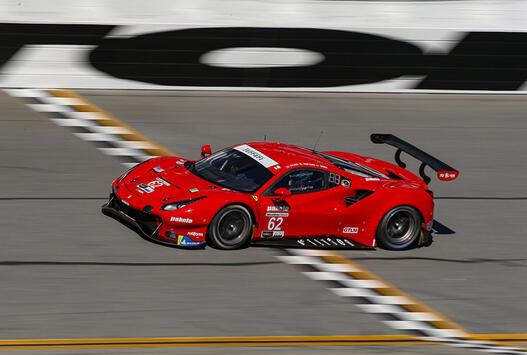 #62 Risi Ferrari
"It's great to be back here at Daytona. I always love driving Daytona. In previous years we've been unfortunate to not get the win. Last year we were second by about a second on track after 24 hours. I think every time someone reminds me of last year, I get so annoyed. We've had a third place here and a second so it's our chance now this time. We've got a good car to try to get the win and get that watch. That's what we want to most. We're looking forward to it. I think it's going to be really close. We've just seen now the times are very close, especially Porsche and Corvette who are very strong. The three days have been long, and it's been a bit of a struggle to get the tires to work well because we've had very different temperatures. Today was much cooler and that seemed to suit our car, which is good. It's very, very close.
"It's not the most important pole position at the Roar, but it's good for Risi and it's good for Ferrari to be at front. It also gives us choice of pit and garage so let's see if that proves to be an advantage going forward. The priority of this whole test is to find a car which is well balanced, check the reliability because it's a brand-new car, new chassis. Everything so far is performing well. There are a few tweaks we need to make, especially for the warm condition. I think we've put ourselves in good stead for a good base for the start of the race weekend. I'm looking forward to coming back at the end of the month with a goal to win."
Daniel Serra, driver, No. 62 Ferrari 488 GTLM: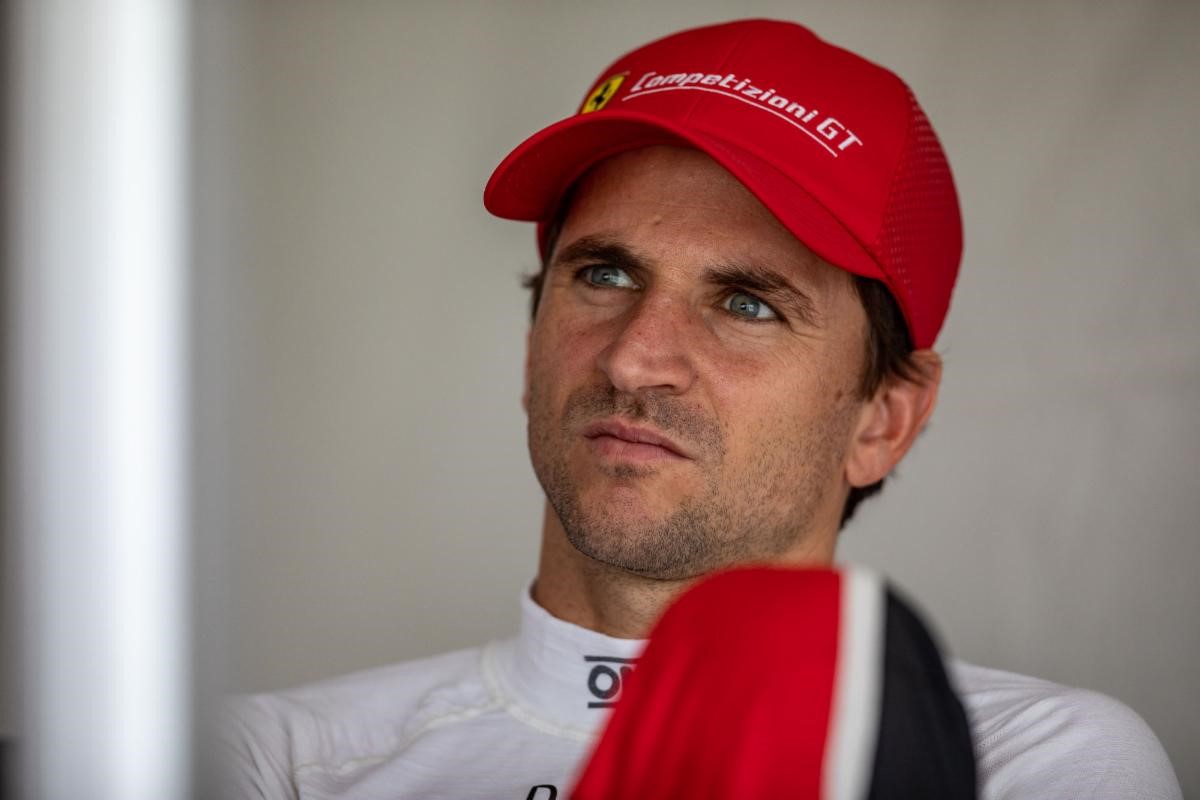 Daniel Serra, co-driver No. 62 Ferrari 488
"It's great to be back with Risi. All the people are super motivated and ready for the race so looking forward to being back in two weeks for the race.
"I think the test was productive. We tested a lot of stuff and have a lot of data to analyze and get prepared for the race. We still have some points to improve but I think we are in the window. Competition is, as always, super high. I think everyone is quite close. It's difficult to know exactly where we are but it is close.
"It's always good when we drive in different conditions because this is what we will have during the 24 Hours so it's important how the car works in different temperatures, weather and in the night. We will be ready to race for a victory."
The full Risi Competizione team will be back to the Daytona International Speedway for the Rolex 24 At Daytona race, January 23-26.