NASCAR considering composite bodies for Cup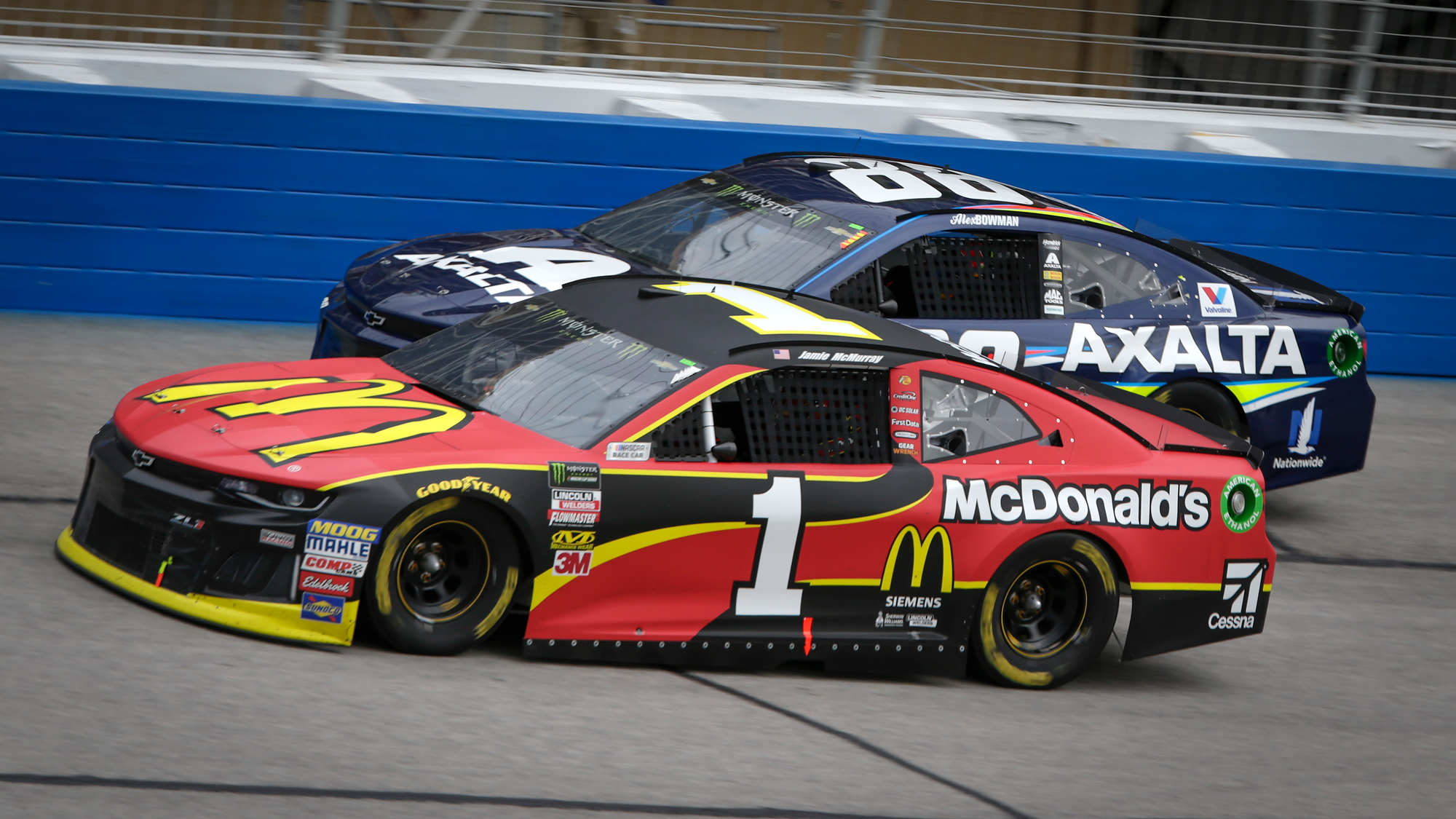 Composite 'spec' bodies for the Cup Series will cut down on cheating
Following a successful rollout of flange-fit bodies in the Xfinity Series, NASCAR is considering a similar path for the Monster Energy Cup Series as well.
Although there has been discussion of implementing composite Cup pieces as early as 2019 on short tracks, a 2020 launch is more likely.
"I think 2020 would be good," said Jimmy Makar, Senior Vice President of Racing Operations at Joe Gibbs Racing. "I think the idea of 2019 was going to be really, really hard, and we'd let a lot of things fall through the cracks. I think it's enough time to get the process done. I think the biggest question is getting a manufacturer put together and get that all done.
Roush Fenway Racing crew chief Mike Kelley, who oversees the No. 60 program in the NASCAR Xfinity Series, switched over all of his team's inventory during the winter. He believes the challenge for Cup will be finding not just 'a' supplier, but the right supplier.
"We need to get a supplier that can build parts within the tolerances that NASCAR wants," Kelley said. "It's not from a manufacturing side. It's not from the teams. The parts we're getting, I'm sure it will get better over time, but right now, that's the biggest difference we see is in some of the parts that we get."
"I think the Cup teams that are associated with Xfinity teams will have a little bit of a leg up, because we've had time to work on the Xfinity cars and have a little knowledge of what goes on."
A NASCAR spokesman said the sanctioning body was not ready to comment on flange-fit Cup bodies at this time. Racin Boys