Chevy to challenge Ford in Supercars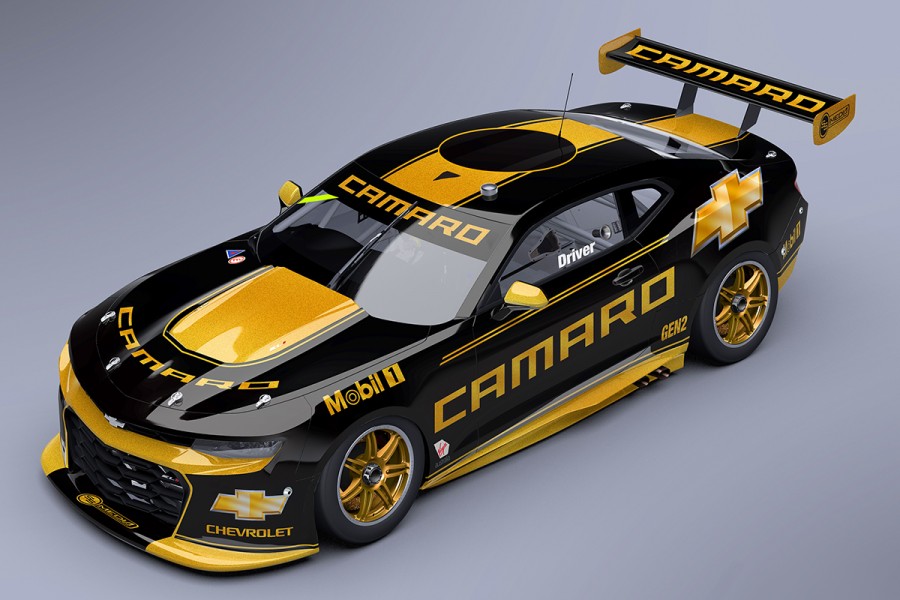 Camaro Supercar concept
Tickford boss Rod Nash expects Ford's move to put the Mustang on the Supercars grid will trigger an entry from its long-time rival, the Chevrolet Camaro.
The Camaro is soon to go on sale in Australia, with Holden Special Vehicles securing a deal with Holden's parent company, General Motors, to convert the cars to right-hand-drive.
They will be sold through Australian Holden dealerships under the Chevrolet banner, providing a V8 'hero car' to the local GM line-up in the absence of a V8 in the Commodore.
Holden is already committed to Supercars through its deal with the Red Bull Holden Racing Team, through which its ZB model Holden Commodore joined the championship this year.
Zak Brown, who co-owns the Walkinshaw Andretti United Supercars team with HSV owner Ryan Walkinshaw, has said publicly he'd like to see the Camaro in the series.
An artist's impression of a Supercars Camaro An artist's impression of a Supercars Camaro
Holden has, however, remained coy on the prospect, even after announcing earlier this month it will continue to race with V8-power, suspending development of its V6 engine.
Whether GM would allow the Commodore and Camaro to race against each other is unclear, but Nash is convinced the two-door will join Supercars, one way or another.
"The Mustang body sets the agenda for the competition factor there," he said.
"That'll be up to Holden to make those statements officially, but I think it's a bit of a no-brainer that the Camaro is on its way now for sure, just as a result of the Mustang body being put out there.
"As we know, there's quite a few Holden teams. That's what's great about Gen2, even within a brand of say Chevy and Holden, you're likely to see two body shapes out there being the Commodore and the Camaro.
"I think that's great for where the landscape is, but no question the Mustang is going to set the agenda now."