2019 last year Monster will be NASCAR title sponsor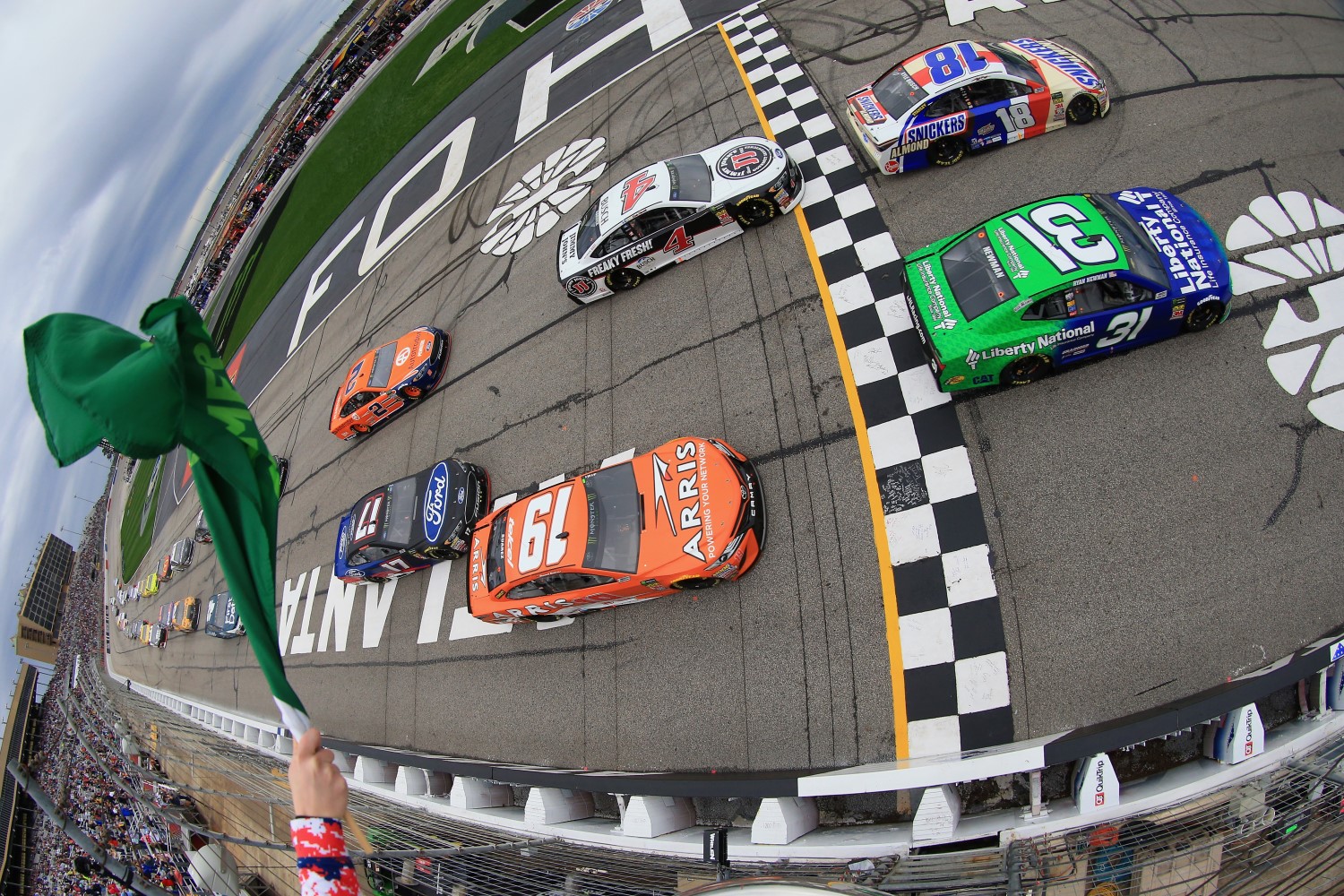 NASCAR Cup Series
Monster Energy's renewal as NASCAR's Cup Series title sponsor is only for one additional year — through '19 — as the sanctioning body is evaluating changing its title sponsorship model.
NASCAR originally signed a two-year deal with a two-year option with Monster, but the sides worked to shorten the option in light of NASCAR's desired change. NASCAR COO Steve Phelps said changing the current model would be akin to what the EPL did in '16, when it went from having one title sponsor to a handful of official partners that get league assets, including one lead brand in EA Sports. Adam Stern/SBD
NASCAR Exec VP and Chief Sales & Partnership Officer Daryl Wolfe said that the sanctioning body is "looking at numerous possibilities, including an umbrella-like model that could involve speedways, racing teams, television partners and NASCAR under a single sponsorship approach."
USA TODAY's Mike Hembree notes that means an "upper-level sponsorship under the new framework could result in a company's name being splashed across virtually every facet of the sport."
Wolfe: "There is an opportunity to create a model where you have a single brand have a very valuable, integrated position across the sport in one type of an agreement. It would be a situation where they're getting a better return and a more consistent, standardized place." USA TODAY
DON'T GET TOO FAR AHEAD: Phelps said that a potential new model "would be unique to NASCAR," though he mentioned the Olympics "when asked if there was a similar model in use today."
Phelps: "It's not fully baked, so I don't want to get into any more granular than what I've already done, but it at least gives you a sense for what it is that we're talking about."
He added, "We are talking about broadening it so it's not just one company at the top of the pyramid … but multiple companies that will allow us to make it easier (for sponsors). We think there is greater value frankly for the sponsors by doing this. It will take the next level of collaboration with an industry." Daytona Beach NEWS-JOURNAL
In Charlotte, Brendan Marks writes if NASCAR's "plans for the future succeed, the sport's financing will look markedly different from any time in its 70-year history." CHARLOTTE OBSERVER
YAHOO SPORTS' Nick Bromberg writes it "sounds like an approach that many Cup teams have taken in recent years because of skyrocketing racing costs." SPORTS.YAHOO.com
WHAT'S IN A NAME? NBCSPORTS.com's Dustin Long wrote the potential new model means there is a "good chance there will be no sponsor name tied to the Cup Series" after '19. That way it can be "called the NASCAR Cup Series or NASCAR Premier Series or whatever NASCAR chooses."
Phelps: "If the sponsors come back and say, 'you know what, we're not sure this is the best avenue to partner with this sport,' then we'll have to pivot and go in a different direction. Could we go back to an entitlement model for our top series?
"We could. Again, I think that's not our intention. I don't think we'll get there, but we certainly want to keep our options open.''
Long noted the new model "does not" impact the Xfinity or Camping World Truck Series for now. Xfinity signed a 10-year deal through the '24 season, and Camping World has a deal through '22. NBCSPORTS.com
HAPPY PARTNER: Monster VP/Sports Marketing Mitch Covington said the energy drink's title sponsorship extension is proof that the company is finding value in the deal, for which it pays around $20M annually. Whether Monster's assets will be different under the extension next year was unclear, but the brand has been trying to own races to a greater extent by securing more and better-placed signage, plus TV integration.
Phelps said that Monster will also now have greater retail activation as part of the new deal. Covington said those details were not yet available. Covington also said Monster is open to participating in NASCAR's potentially new entitlement model starting in '20 (Stern).
FS1's Andy Petree said of what Monster Energy has brought to NASCAR, "It actually promotes our sport and it's been a great partnership so far, and I'm glad they're going to do it another year."
He added, "It proves too that the the sport still delivers value to big companies." NASCAR driver Austin Dillon: "It's great for the sport of NASCAR to have that locked in for next year. We can move forward and it's just a great opportunity for all of us." "NASCAR Race Hub," FS1,