NASCAR Expects To Eventually Negotiate Extension With Monster As Title Sponsor (10th Update)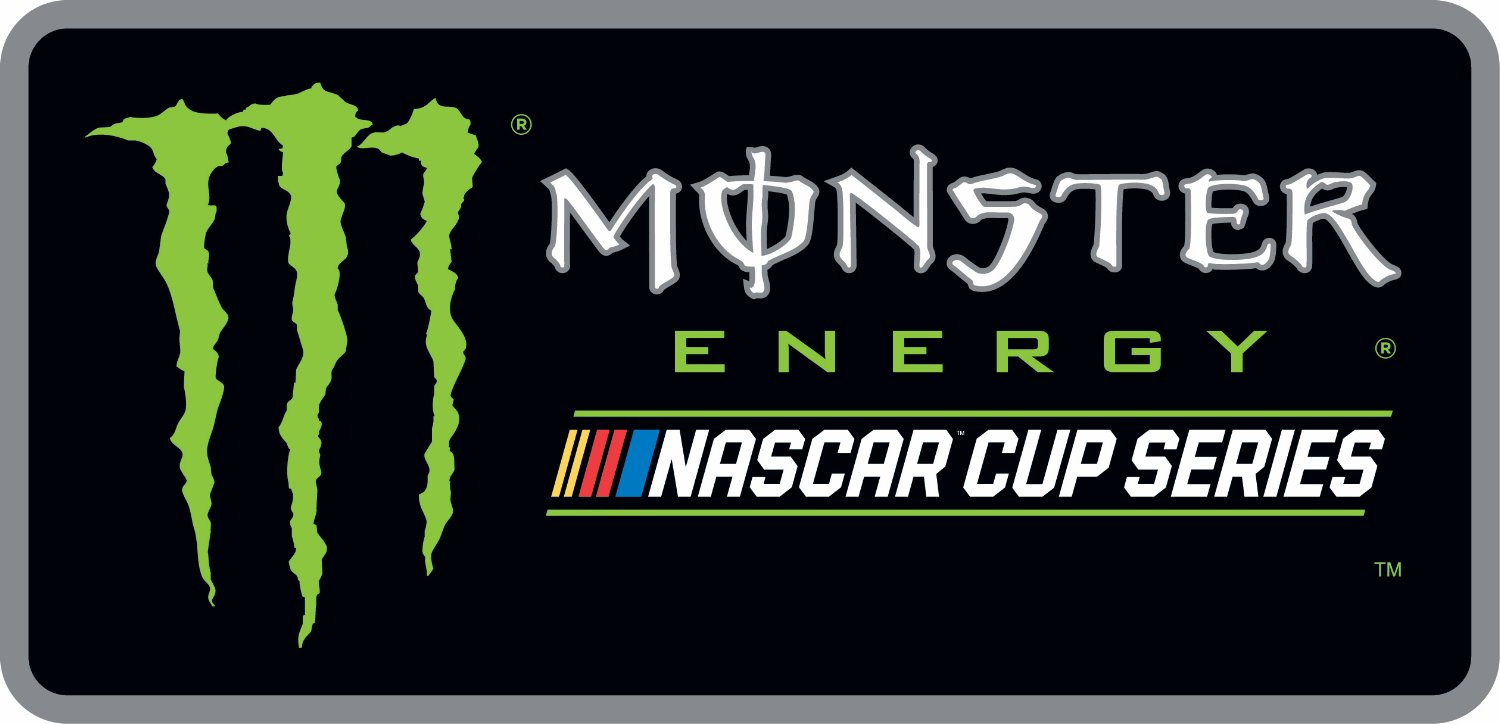 Is Monster Energy one more and done?
UPDATE It's official, the extension is for one year only and if NASCAR TV Ratings continue to plummet Monster will likely be gone after 2019.
04/10/18 Monster Energy and NASCAR are expected to announce an extension of their sponsorship agreement today. The energy drink company had signed in December 2016 a two-year deal for 2017-2018 with an option to extend the deal. The sides have agreed to an extension, according to a source familiar with the negotiations, and an announcement is expected today on the length of the new deal. Bob Pockrass/ESPN
Monster Energy plans to extend its title sponsorship of NASCAR's Cup series at least through the '19 season, according to a source. The precise length and value of the extension were unavailable, but it has been expected that the renewal will be for either one for two years.
The sides originally struck a two-year deal worth around $20M annually for the '17-18 seasons.
THE DAILY first reported two weeks ago that the sides were nearing an extension Adam Stern, Staff Writer.
ESPN.com's Bob Pockrass writes the extension is "positive news for NASCAR, which continues to seek ways to reenergize its fan base." The public companies that own tracks reported that admissions were down 2.7% in '17 — the "10th-consecutive year of falling admissions revenue, albeit a much smaller decline" than the 7.4% in '16. ESPN.com
03/27/18 Monster Energy is close to extending its title sponsorship of NASCAR's premier series, according to nearly a dozen sources close to the deal. It could not be determined whether the renewal would be for one or two years, but an extension would of course be a shot in the arm for NASCAR, which did not want to be out on the market looking for a new title sponsor to take over at the start of '19.
NASCAR also has touted Monster's cache with younger demographics as a way it is going to grow the sport. Monster's original deal was a two-year deal through '18 with a two-year option for around $20M annually. The company was supposed to inform NASCAR of its intention to renew for the '19-20 seasons by Dec. 31 but has asked for multiple extensions, which NASCAR has granted.
Top execs from NASCAR and Monster have met several times in the last three months about the extension, including most recently within the last few weeks. With only eight months remaining in the current deal, NASCAR and its partners need an answer, and signs indicate that Monster is coming back. Exactly when the sides would announce the renewal was unclear, but it is expected that they would move swiftly.
Neither NASCAR nor Monster, who have remained very tight-lipped during this process, commented when contacted by SportsBusiness Journal. SportsBusiness Daily
Brian France quickly learning that "it's the TV ratings stupid." Not much else matters when it comes to sponsor deals – can't see the sponsor logo on your little iPhone so the online hits are essentially meaningless
02/26/18
We are downgrading this rumor to 'speculation' today. Monster Energy has requested another extension on its renewal decision with NASCAR putting the brand's title sponsorship of the sport in question. We think they will either cancel or ask for a significantly reduced deal because of the drop in attendance and TV ratings.
02/06/18 NASCAR Chairman Brian France expressed optimism Tuesday that Monster Energy will remain as series sponsor after this season and said that the Cup Series could use one more manufacturer.
France made his comments on "SiriusXM Speedway" on SiriusXM NASCAR Radio.
"They have had a really good run with us, and we've had a good run with them, and my hope and feeling is that that's going to continue,'' France said Tuesday. "They've been good partners. They're bringing a lot to the sport. They've got a lot on their plate and so do we. We're working with them to make sure that we have as long an agreement as we can. I think we will. I think it's working that good for everybody. I'm real pleased with it.''
Asked by "SiriusXM Speedway" host Dave Moody if there is a deadline on when Monster Energy must inform NASCAR of its decision, France said:
"There's always that, but we just look at our partners differently. We work though everything. Everything to us is long-term, whatever that means in a given relationship. My sense is that it has really worked for everybody. It's also new. They've only been here, my goodness, just completed the first year. They're working out some things and that's understandable. It's all good, actually really good with those guys. Love those guys.''
As for manufacturers, France said he felt there was room for one more in the Cup Series to join Chevrolet, Ford and Toyota.
"There's a lot of work going on on that. Clearly we believe that the sport could not only absorb but welcome another manufacturer. These are tricky things to do. They're very difficult to pull off. We're just going to work toward that goal. I believe over time we're the best opportunity not only in North America, maybe the world in terms of motorsports. We're going to be aggressive in talking to other manufacturers as we go down the road.'' NBC Sports
01/21/18 Monster Energy has had several high-level meetings with NASCAR execs in recent weeks regarding the future of its Cup series title sponsorship, according to sources, but no decision has been reached yet about the future beyond '18.
Monster Chair & CEO Rodney Sacks discussed the topic Thursday at the company's investor meeting, saying management is "evaluating where we are going forward in 2019 and thereafter." He said, "We're busy in discussions with NASCAR and deciding what will be the best way forward for us. But certainly this year we're fully vested and excited about the opportunity for the brand and continuing to establish our presence in NASCAR and with the NASCAR consumer."
At least one financial analyst expects Monster to renew the deal. Stifel Financial, which covers the beverage industry, released a note this week that included a section with the header, "NASCAR Sponsorship Renewal Likely Despite Extension."
Several people close to the deal have recently shown an increasing, but not unanimous, sense of optimism around NASCAR's chances of a renewal. Sports Business Daily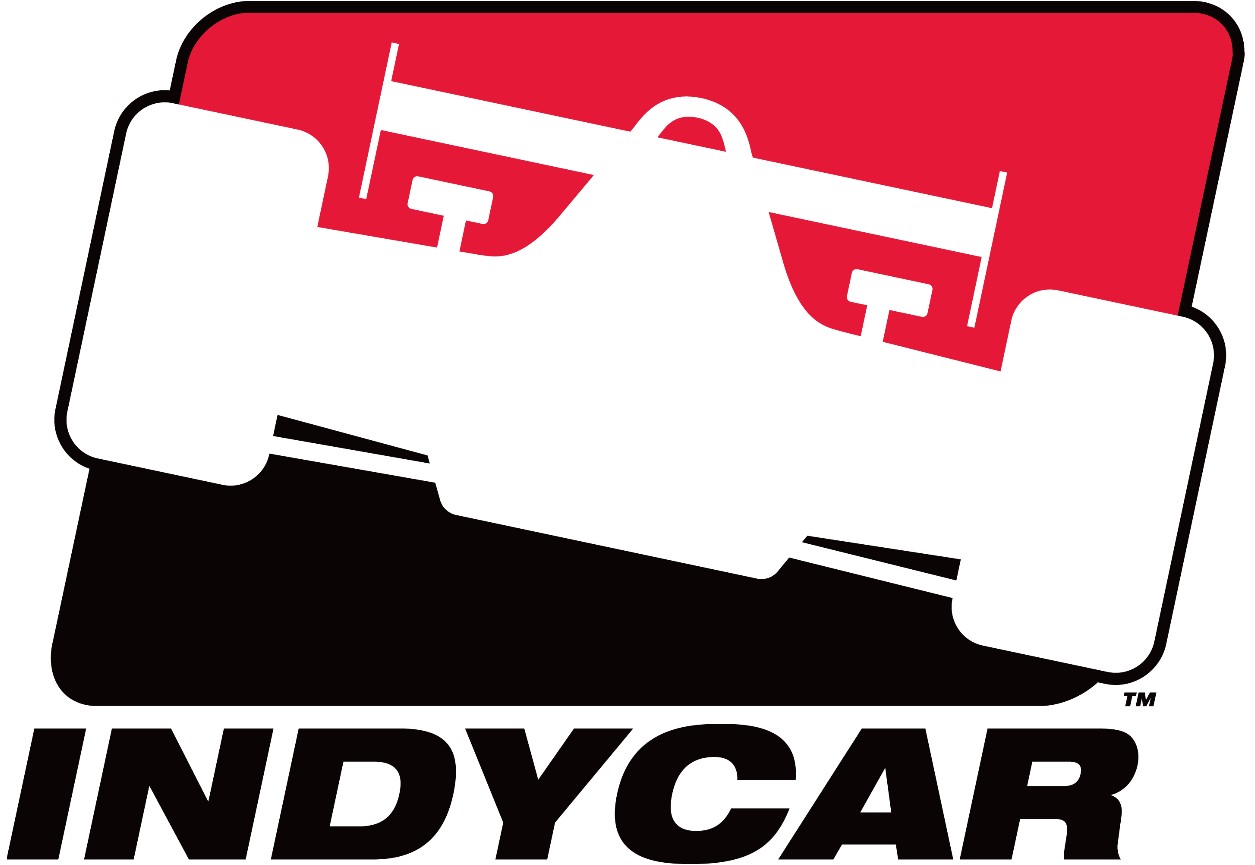 If IndyCar can get itself off of cable TV and exclusively onto network TV, they would have a chance of stealing Monster Energy from NASCAR
01/20/18 It's looking less likely by the day that Monster Energy will renew their sponsorship of the NASCAR Cup Series.
NASCAR had hoped that Monster Energy, which originally agreed to replace Sprint as title sponsor, would want to stick around for more than its initial two-year deal. A decision was supposed to come by December 2017, but Monster asked for more time and was granted an extension last September.
That time has reportedly come and gone, though not without NASCAR letting the company have even more time to decide if it wanted to commit to the 2019 and 2020 seasons. And according to ESPN's Bob Pockrass, it still doesn't appear any choice has been made on that front.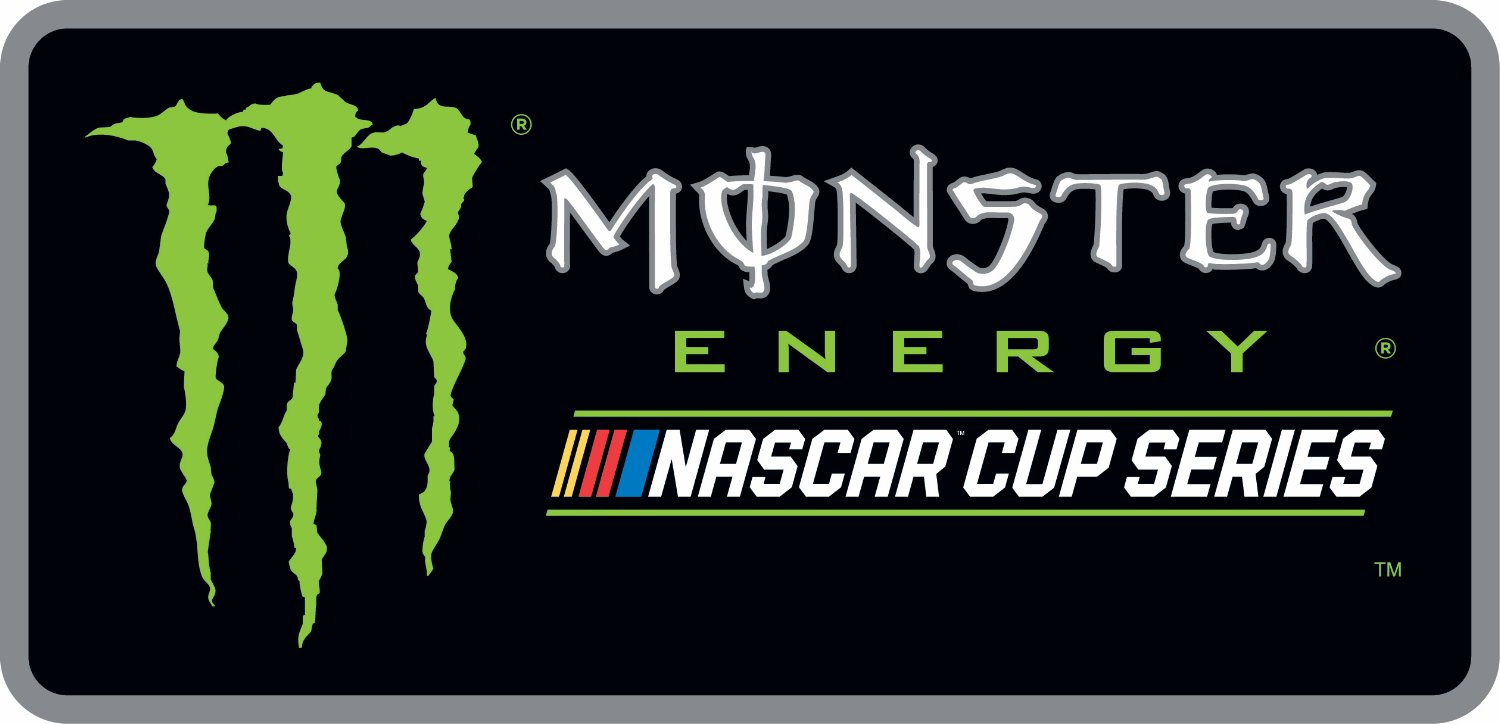 Is Monster Energy getting cold feet due to plummeting TV ratings on NBCSN?
01/10/18 NASCAR President Brent Dewar said that the sanctioning body has given Monster Energy an "extension to go through evaluation" of its Cup Series sponsorship.
Appearing on Motor Racing Network's "NASCAR Live," Dewar noted Monster originally "had to Dec. 31" to determine if it would renew its deal.
Dewar: "There's no question it was a great season with them and any kind of metric that we run we hit the ball out the park with them. … We'd love for them to stay for many years, but if they choose not to, we've got a great product, we'll continue on in that regards." NBCSPORTS.com
12/15/17 We are downgrading this rumor to 'speculation' as the renewal seems less likely by the day because of falling TV ratings. Six month ago executives from NASCAR and Monster spoke positively about their still new and developing relationship that saw the energy drink maker take over entitlement sponsorship duties from Sprint, which had the role since 2004. Both sides were optimistic Monster would exercise a two-year option and remain in the role through 2020, with a decision needed by December.
But in the months since the bloom has fallen off the rose to some degree and behind the scenes there isn't as much enthusiasm Monster will re-up its deal. In fact, Monster not only asked for an extension of the December deadline – until just after the first of the year – but also asked for a second extension until the spring, multiple industry sources told SB Nation. NASCAR granted both requests, though has quietly begun identifying new and potential replacements in case Monster doesn't renew.
Although Monster has its share of critics who feel more could be done related to television buys and at-track activation, the reality is the company has brought a much needed fresh approach that has nudged NASCAR out of its comfort zone. And if Monster were to opt out, it places NASCAR in a precarious position for the second time in three years where the search for an entitlement sponsor becomes a pervasive cloud hanging over the season that overshadows what's happening on the track. SB Nation
09/26/17 Monster Energy has requested more time from NASCAR to decide whether it wants to renew its title sponsorship of the sanctioning body's premier series, according to industry executives briefed on the matter.
Sources have said that Monster was contractually obligated to let NASCAR know by this December whether it would pick up the option. However, high-level NASCAR executives met at Monster headquarters in late summer, sources said, and the company asked for an extension. It was unclear at press time whether the extension was granted and how much more time was given if so.
Monster signed with NASCAR in December to be title sponsor of the series in 2017 and 2018 in a deal worth around $20 million annually. The term was for two years with a two-year option to renew for the 2019 and 2020 seasons.
Both NASCAR and Monster Energy's vice president of sports marketing, Mitch Covington, declined to comment.
The title sponsorship renewal talks come as Monster also faces decisions on team renewals, with contracts with NASCAR's Stewart-Haas Racing and the NHRA's John Force Racing expiring after this year. Between Monster's NASCAR series naming-rights fee, activation and the two team deals, the company likely will spend in the mid-eight figures this year.
Some industry observers have expressed skepticism that the teams will land renewals. But Stewart-Haas Racing executives have expressed confidence that they will earn a renewal from Monster, while Steven Cole, vice president of sales for John Force Racing, said in late August that he was working on a one-year renewal for 2018.
Steve Phelps, NASCAR's executive vice president and chief global sales and marketing officer, has expressed confidence in Monster remaining as title sponsor of the series at different times this season. He said in July that data and anecdotal evidence showed that NASCAR fans had quickly developed an affinity with the brand, with spiking brand awareness and TV visibility metrics as evidence. Monster has also struck business-to-business deals with the likes of Kroger by leveraging series naming-rights assets.
"There's still some things we're learning about each other that we'll continue to get better and better at, but overall I think it's working for them quite well," Phelps said at the time. "[It's working] at retail, from a fan perspective and from an awareness and visibility standpoint, it's working as well." Adam Stern/SBD
06/29/17 There is an expectation that Monster Energy and NASCAR will "eventually broker an extension when the time comes to open re-negotiations" for the company's title sponsorship of the NASCAR Cup Series, according to sources cited by Jordan Bianchi of SB NATION.
The current deal expires after the '18 season, and NASCAR Exec VP and Chief Global Sales & Marketing Officer Steve Phelps said, "This will live past this existing contract and go to a future contract. The numbers thus far in terms of acceptance, awareness, the way fans are embracing (Monster's) product in terms of consumption and the retail success Monster has achieved, it would make sense for both NASCAR the sport and Monster Energy the company to continue well into the future."
Phelps said that the company's approach to marketing is "precisely what NASCAR sought" when it signed Monster.
Phelps: "We brought them on board because of who they are, that was a very conscious decision we made. We would take this high energy, a little edgier, maverick brand and bring in as our top sponsor."
Phelps and Monster Energy VP/Sports Marketing Mitch Covington said that none of the ideas Monster has presented to NASCAR in "trying to position itself as the fun and different alternative have faced any pushback."
Covington suggested that there could be more concerts like when rapper Machine Gun Kelly performed "following the May 20 All-Star Race."
Covington: "We were really nervous about it because he's not a country music guy, but it ended being an overwhelming success." Meanwhile, Covington said that Monster is "considering airing national television commercials, something the energy drink maker normally shies away from." SBNATION.com