Haas team to keep ride-buyer youngsters (Update)
Arjun Maini. Like Ferrucci, his check is not large enough to allow him to do track cleaning laps on Friday mornings, but it does allow them to sip tea in the team's hospitality each race weekend
UPDATE This rumor is upgraded to 'fact' with both ride-buyers now confirmed.
Arjun Maini will continue as a Haas F1 Team development driver in 2018 while simultaneously competing in his first full season in the FIA Formula 2 Championship with Team Trident.
Maini, a 20-year-old from Bengaluru, India, is paired with 19-year-old American Santino Ferrucci. Both are Haas F1 Team development drivers and both compete for Team Trident. Each will be embedded with Haas F1 Team at every opportunity, attending races and tests throughout the year.
"I'm extremely proud to be a part of Haas F1 Team," Maini said. "Being involved with an F1 program has really accelerated my learning in terms of what I need to do on the racetrack and with my engineers. In fact, it's already helped me transition from GP3 to F2. I'm one step closer to my goal of competing in Formula One thanks to Haas F1 Team's support."
Maini joined Haas F1 Team in 2017 and on the weekend of his signing, promptly won his first GP3 Series race May 14 at Circuit de Barcelona – Catalunya. He completed his first full season of GP3 ninth in the championship standings with 72 points. Maini competed in 14 of the 18 GP3 races in 2016 and despite missing the first four races, he finished 10th in points with a best finish of second, earned July 23 at the Hungaroring in Budapest.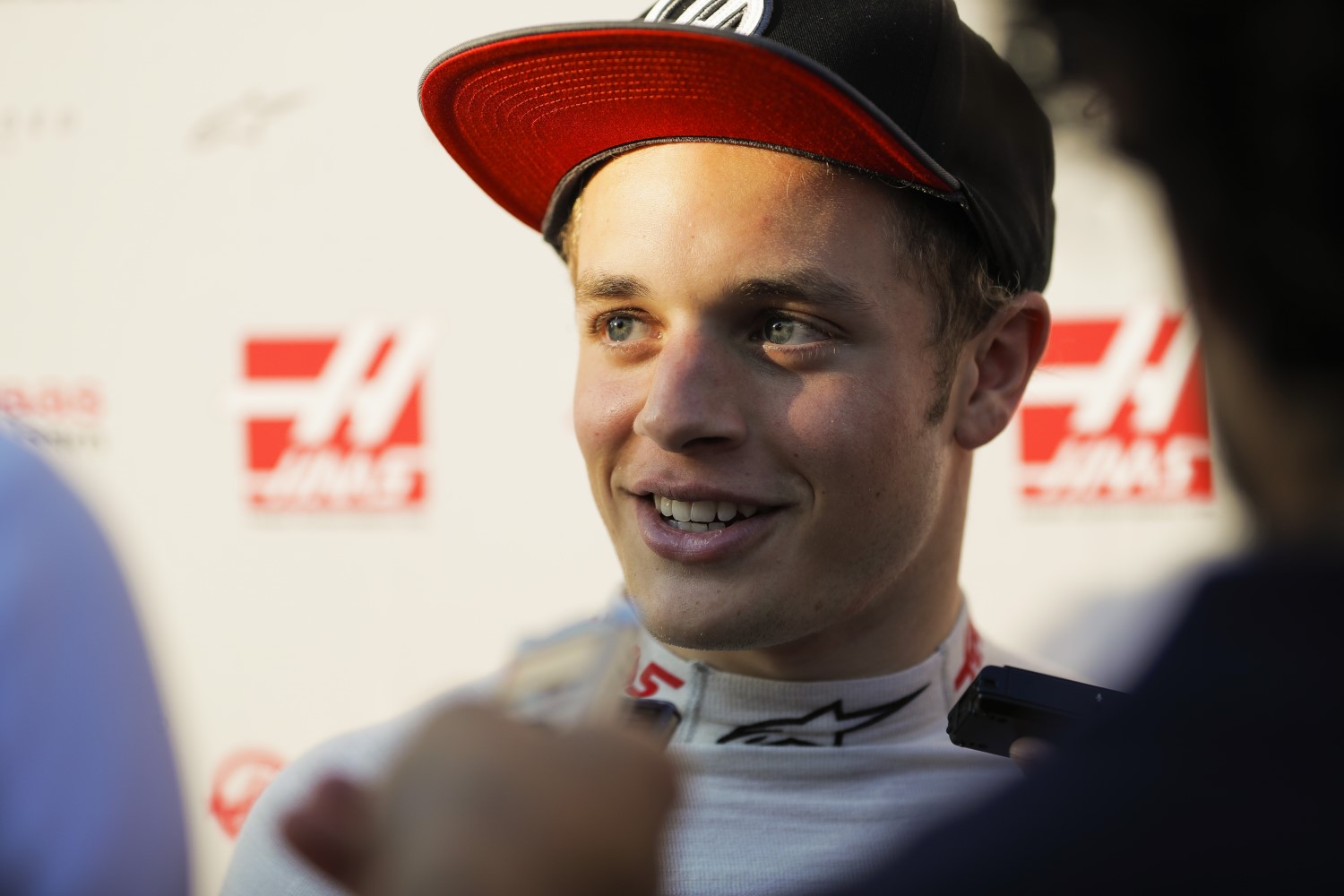 Santino Ferrucci
"Arjun enjoyed a breakout season in GP3 last year and we're keeping a close watch on his progress this year in F2," said, Guenther Steiner, team principal, Haas F1 Team. "He has a history of finding success at every level in which he's competed and we're supportive of his efforts as he steps up to F2."
Maini recently completed an F2 test March 21-24 at Bahrain International Circuit in Sakhir where he set the fastest time on the second day. The F2 season opener is April 7-8 at Bahrain.
F2 is the stepping-stone division to Formula One, and the 24-race series runs in conjunction with Formula One April 7-8 at Bahrain, April 28-29 at Baku City Circuit in Azerbaijan, May 12-13 at Circuit de Barcelona – Catalunya in Spain, May 25-26 at Circuit de Monaco in Monte Carlo, June 23-24 at Circuit Paul Ricard in Le Castellet, France, June 30-July 1 at the Red Bull Ring in Spielberg, Austria, July 7-8 at Silverstone Circuit in England, July 28-29 at the Hungaroring in Budapest, Aug. 25-26 at Circuit de Spa-Francorchamps in Belgium, Sept. 1-2 at Autodromo Nazionale Monza in Italy, Sept. 29-30 at Sochi Autodrom in Russia and Nov. 24-2 at Yas Marina Circuit in Abu Dhabi, UAE.
Maini's path to Formula One began in 2007 when he won the Rotax Mini Max National Championship. Numerous wins and podiums followed before Maini began the transition to open-wheel machines. He won the 2013 Formula BMW Super Six Series in Asia and finished second overall in the 2014 BRDC Formula 4 championship with four wins, 10 podiums, five poles and six fastest laps. In 2015, Maini competed in the Toyota Racing Series New Zealand and finished fourth in the standings with two wins, five podiums, three poles and two fastest laps – a performance that led him to GP3 in 2016.
Santino Ferrucci
02/04/18 Haas could continue with Santino Ferrucci and Arjun Maini this season, revealing they are in talks with both drivers.
Ferrucci joined Haas in 2016 as a development driver while Maini entered the picture last season.
As yet, though, Haas have not re-signed either for the 2018 season with both their development driver roles and their reserve driver position still open.
"Haas F1 Team is currently in discussions with Santino Ferrucci and Arjun Maini about their potential roles in 2018," Haas told Autosport in a statement.
"Santino has been a part of the team since 2016 and Arjun joined last year.
"The partnership has been beneficial for both drivers and for Haas F1 Team, and while it's something we're looking to continue in 2018, we're not ready to announce anything yet."