ABC dumps IndyCar (7th Update)
UPDATE
This rumor is going around Twitter, but the tweet has been removed: JimCoxWGXA: Statement from
@ABC
: "Please be advised 2018 will be the final year of IndyCar Series races broadcast on ABC, including the Indianapolis 500. We have enjoyed our long association with IndyCar and thank you for all of your support of these races over the years."
Per @AndyHallESPN – ABC/ESPN is not commenting on the validity/non-validity of this tweet. Must have been an internal memo inside ABC that has been leaked, but rest assured Jim Cox would not have tweeted a false rumor.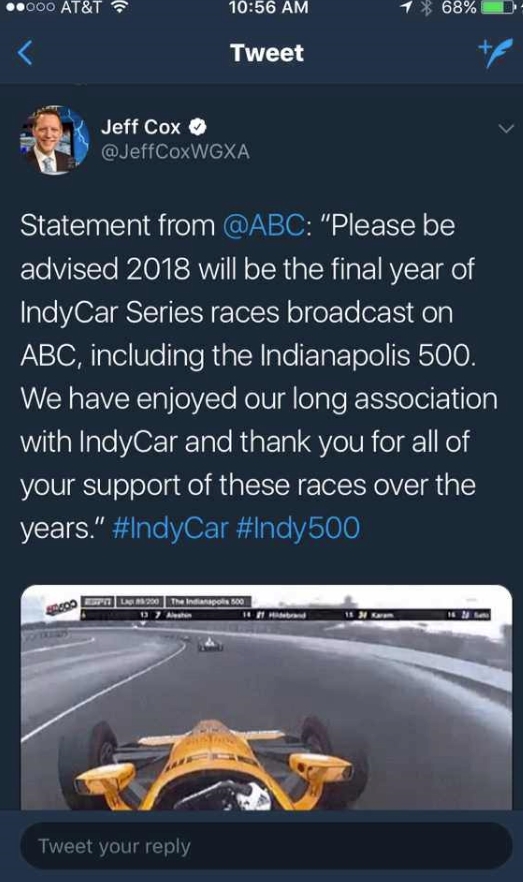 03/14/18 Rumor has it that ABC/ESPN has offered 10 races (more than 50%) would be on network TV (ABC). NBC not so many because they have a NASCAR TV deal they must satisfy. This should make ABC a shoe-in to win the deal if the following happens:
1) There is no energy in the ABC broadcast booth today. They need to hire Bob Varsha and make him the anchor in the booth
2) Hire Steve Matchett to sit alongside Varsha in the booth
3) Jon Beekhuis needs to be hired to work pit road
4) The over the top (paid online) viewership needs to be sent to Nielsen and make sure it gets added to the announced TV ratings.
5) ESPN International needs to be engaged to improve the International TV distribution to ensure the races are broadcast live in countries where it makes sense. NBC cannot do what ESPN international offers, which should exclude them from the contract talks immediately. IndyCar needs to grow internationally and NBC cannot help them do it.
6) Disney owns ABC. They need to be part of the deal. Disney can help make IndyCar drivers household names…..starting with children and right up through adulthood. Disney is a powerful asset
7) There needs to be good coverage of IndyCar on Sportscenter and ESPN Magazine
Bottom line is that ABC/ESPN should be a slam dunk winner of the deal and IndyCar needs to push to make the above happen to ensure ABC broadcasts are brought up to snuff.
03/09/18 AutoRacing1.com has stated repeatedly that 100% of IndyCar's races need to be on free over the air network TV if the sport is to ever grow. Even though having eyeballs on social media, at the end of the day it's the TV ratings sponsors care about. Well it looks like IndyCar is going to get partially the way there with their new TV deal. Half or a little more will be on network TV. Progress but still not where it needs to be. And what about international TV deals?
In a recent conversation with IndyStar, IndyCar CEO Mark Miles talked about the details of IndyCar's upcoming TV deal, which he confirmed will be with either NBC or ABC.
Question: How close are you to a deal?
Answer: We're quite close to choosing between the two sort of finalists, partners. We're trying to negotiate the rest of the relevant details with just one. That doesn't necessarily mean that the other one couldn't come back in. But we think at this point, the way to close this is to know enough to work with one right now and try to get to a term sheet that outlines all the key points and then we'll have one more chance to see if that's going to be the end of the game.
I think there will be a broadcast package, by which I mean free to air. So if it were ESPN that would mean ABC and if were NBCSN that would mean NBC. I think we will get to the place where we get half or more than half of races on broadcast. Then there will be a cable package, meaning the events that are on cable, and then there will an over-the-top or direct-to-consumer offering.
Q: Will that over-the-top offering be live coverage of the race?
A: It's early to say. So let's take the examples of the ABC platform and NBC platform. It's obvious which would be the broadcasters in those two (ABC and NBC), and it's obvious which would be the cable (ESPN and NBCSN). With a lot of fanfare, people know that ESPN has spent a lot of money and made a lot acquisitions of technology and businesses, and ESPN Plus is getting launched as a direct-to-consumer offering, very much meant to be attractive to cable-cutters.In the case of NBC, that's NBC Gold.
They're not looking to pull eyeballs away from TV to the over the top. So it's still to be decided what you'd be able to get over the top. It could be the the race, but it might not be the race — all of it like you see on TV. That's work to be done — to learn exactly what the offer is and what the price is. But the important part from our perspective is: It's a start. It's the first time we've had an offering like that. And hopefully that will broaden our audience and eventually make us some money.
Q: Do you envision your partner creating their own content?
A: In either case, we're likely to be much more close to having fully packaged the content, having fully produced the content ourselves. IMS Productions. … But it will be very collaborative.
Q: What kind of commitments for promotion are you trying to negotiate? For example, will ABC or NBC be obligated to talk IndyCar on one of their other programs during the week?
A: Yeah, that can take various forms. Whether it's NBC late night stuff or morning shows and all the rest that you're talking about, including other sports offerings. That's one approach that both have available to them. That's more PR. They also have tune-in spots they can run in other programming. They also have tune-in spots they can run in their racing. We can also negotiate for tune-in spots for us in our races or in other media. It's very hard to get a lot of specificity about all of that. But we're aware of all it, and it's part of the equation. Exposure, promotion and money, and we hope they're all on a par — but in that order. Because that's how you grow." Jim Ayello IndyStar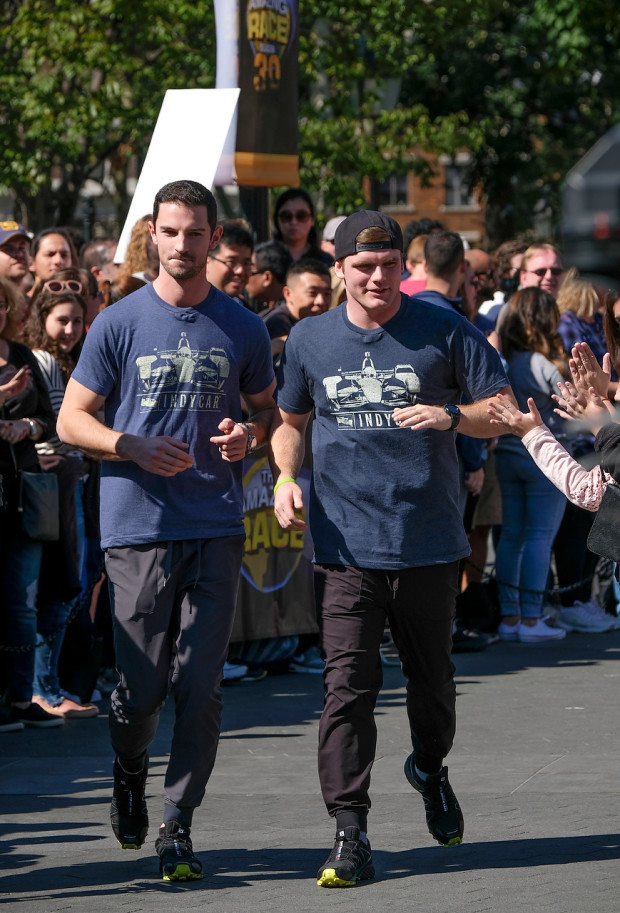 IndyCar needs a hit TV show all its own
02/20/18 Based on an audio interview Racer did with IndyCar CEO Mark Miles indicated that the next TV deal will likely be 1) short in duration because the market is changing so rapidly, 2) likely with one company that can provide network and cable TV broadcasts as well as internet broadcasts. He stopped short of naming who would win the deal, but talked a lot about ABC/ESPN and their new internet broadcast coming out by May called ESPN Plus. Are they leaning toward ABC/ESPN? Maybe.
Disney, which owns ABC/ESPN, is the 2nd largest media company in the world. Disney also owns a 50% stake in digital media company Fusion and it has a 33% stake in video streaming platform Hulu.
ESPN Plus will be priced at $4.99 per month. We've already heard that ESPN Plus will include "10,000 live regional, national, and international games and events a year" including MLB, NHL and MLS action, and Iger said it will arrive along with a relaunch of the ESPN app this spring. The idea is to reach out to cord-cutters and cord-nevers, hoping they're into some sports you wouldn't catch on its cable broadcasts (other sports will include various college games, Grand Slam Tennis, Boxing, Golf, Rugby and Cricket), plus included access to its library of 30 for 30 documentaries.
It will be available "iOS, Android, tvOS and Chromecast" at launch, with other platforms following. As far as the new ESPN app, we should expect even more personalization with the usual relevant scores and highlights next to streaming versions of ESPN's cable broadcasts as well as its podcasts.
Comcast is not far behind in 3rd place and they own NBC and that also makes them a formidable player. The majority (88%) of Comcast's media revenue comes from its NBCUniversal cable networks and broadcast TV divisions. The cable division comprises 15 national cable networks in the US — USA Network, Syfy, CNBC, and more — and nine international TV channels. On the broadcast side, the company operates NBC and Spanish-language network Telemundo and they are the majority owner of Hulu.
The problem with this idea of streaming broadcast, is that it's really no different than the current streaming offerings out there that get a relatively few viewers. They don't figure into the advertising gospel – Nielsen TV Ratings – and people don't channel surf to your broadcast to help ratings, which you get a lot of with network TV. Pure and simple, if the new TV deal is not a 100% network deal, with the streaming thrown in as an experiment, IndyCar will not grow its already small fanbase. In fact if streaming is a major, instead of minor, focus, the fanbase is likely to shrink.
IndyCar needs to segue Alexander Rossi's and Conor Daly's exposure on CBS The Amazing Race, and get those fans over to the race broadcasts if they were to be also on CBS. They need to hook the Amazing Race fans and reel them over to watch the race broadcasts. It's important that IndyCar convert non-fans into fans to make the drivers household names.
Having Rossi and Daly on The Amazing Race is a great idea, but if you don't convert some of those viewers into IndyCar fans, they will soon forget who Rossi and Daly are. Next year's Amazing Race participants should be 100% IndyCar drivers, paired up and competing. IndyCar needs to develop a hit show for the masses that features all of its drivers. This is how you grow your fanbase……i.e. IndyCar needs a hit TV show.
Which network can deliver that? Mark C. reporting
Can CJ O'Donnell (above) and Mark Miles even come close to what Bernie Ecclestone built below? They should hire the guy as a consultant
02/19/18 IndyCar's top brass is looking for new frontiers. In an exclusive interview with free online magazine Motorsport Monday, the championship's bosses outlined part of their ambitious strategy to take a bite out of the international market.
When life gives you an active two-time F1 champion at the Indy 500, you don't just make lemonade. The sweeping epidemic of Fernando-Alonso-mania that originated in Gasoline Alley last year drew a significant number of new eyeballs from all over the world to IndyCar. The bump in ratings and social media buzz in May was an opportunity that the series could not let slip by.
"Certainly, Fernando Alonso lifted the presence of the Verizon IndyCar Series in Europe, with 2.2 million viewers tuning in to IndyCar's live stream of his initial test", said Curt Cavin, Vice President of Communication for the series. "Even before Fernando's visit to the Indy 500, INDYCAR had seen renewed interest from journalists around the globe, with more and more international journalists at each race, particularly the Indianapolis 500."
Alonso's American adventure was very well-timed for the series, as it was already riding on a wave of positive growth. However, management knows that they cannot rely on surprise one-offs for long term success.
"In the U.S., IndyCar has experienced four consecutive years of growth with motorsports media, on TV, social media and indycar.com", said CJ O'Donnell, Chief Marketing Officer for IndyCar's parent company Hulman Motorsports. "While Alonso was part of that momentum the sport was already ascending. IndyCar is larger than one driver, and it will continue to be."
While this season will have the new aeropackage and an expanded driver field as its main selling points, 2019 might prove more than vital for IndyCar's international aspirations for more than one reason.
"We have also seen ongoing interest from broadcasters in Europe, which is important given our international broadcast rights are open for 2019 and beyond", said O'Donnell. "We will strengthen our international broadcast position in 2019 and you will see the addition of one-two races outside North America." [Editor's Note: Bravo and about time IndyCar get series about its international reach. If they want to learn how to do international TV deals they should pay Bernie Ecclestone, who was pushed out of F1 by Liberty, but not before building the largest global TV reach in sports with TV deals in.]
This is the global TV empire that Bernie Ecclestone built for F1 while IndyCar was asleep at the wheel
Country
TV Network
Language
Albania
Top Channel
Albanian
Andorra
Movistar F1
Spanish
Armenia
Setanta Sports +
Russian
Asia
STAR Sports Channels
English
Fox Sports Asia Channels
English
Australia
Network Ten
English
Fox Sports
English
Austria
ORF eins
German
Azerbaijan
Idman TV
Azerbaijani
Setanta Sports +
Russian
Belarus
Setanta Sports +
Russian
Belgium
Play Sports
Dutch
Sporza
Dutch
RTBF La Deux
French
Bosnia and Herzegovina
Sport Klub
Serbian
Bulgaria
Diema Sport
Bulgarian
Diema Sport 2
Bulgarian
Brazil
Globo
Portuguese
SporTV
Portuguese
Canada
RDS / RDS2 / RDS Info
French
TSN / TSN2 / TSN3 / TSN4 / TSN5
English
Central Asia
Setanta Sports +
Russian
China
Various regional broadcasters
Chinese
Croatia
Arena Sport
Croatian
Czech Republic
Sport 1
Czech/Slovak
Sport 2
Sport 3
Cyprus
CytaVision
Greek
Denmark
TV3+/TV3+ HD
Danish
Estonia
TV6
Estonian
Viasat Sport Baltic
Estonian, Latvian and Lithuanian
Finland
MTV3
Finnish
C More Max
Finnish
Sub
Finnish
France
Canal+[24]
French
Canal+ Sport
French
TF1
French
Georgia
Setanta Sports +
Russian
Germany
n-tv[25]
German
RTL Television
German
Greece
OTE Sport
Greek
ERT
Greek
Hungary
M4 Sport
Hungarian
Iceland
Stöð 2 Sport
Icelandic
Ireland
Eir Sport 1
English
Channel 4 UK
English
Sky Sports F1
English
Israel
Sport 5
Hebrew
Italy
Sky Sport F1
Italian
TV8
Italian
RAI
Italian
Japan
Fuji TV Next
Japanese
DAZN
Japanese
Latin America(except Brazil)
Fox Sports LatAm Channels
Spanish
Latvia
TV6
Latvian
Viasat Sport Baltic
Latvian, Estonian and Lithuanian
Liechtenstein
SRG SSR
German, French and Italian
Lithuania
TV6
Lithuanian
Viasat Sport Baltic
Lithuanian
Malta
GO
English
Middle East and North Africa
beIN Sports
Arabic / English
Macedonia
Sport Klub
Serbian
Moldova
Setanta Sports +
Russian
Montenegro
Sport Klub
Serbian
Netherlands
Ziggo Sport Totaal
Dutch
Ziggo Sport Go
Dutch
Ziggo Sport
Dutch
New Zealand
Sky Sport
English
Norway
Viasat Motor and Viasat Sport
Norwegian / Swedish
Viaplay
Norwegian / Swedish
Viasat 4
Norwegian
Papua New Guinea
Fox Sports Asia Channels
English
Poland
Eleven Sports
Polish
Puerto Rico
ABC
English
ESPN
ESPN2
Univision Deportes Network
Spanish
Portugal
SportTV[36]
Portuguese
Romania
Dolce Sport
Romanian
Digi Sport
Russia
Match TV
Russian
Match! Arena
San Marino
Sky Sport F1
Italian
RAI
Italian
Serbia
Sport Klub
Serbian
Slovakia
Sport 1
Czech/Slovak
Sport 2
South Korea
SBS Sports
Korean
Spain
Movistar F1
Spanish
Sub-Saharan Africa
Supersport
English and Portuguese
Canal+ Sport
French
Sweden
Viasat Motor
Swedish
Switzerland
SRG SSR
German, French and Italian
Canal+
French
Canal+ Sport
Turkey
S Sport
Turkish
United Kingdom
Channel 4
English
Sky Sports Mix
Sky Sports F1
Ukraine
Перший автомобÑ-льний[41]
Ukrainian
United States
ABC
English
ESPN
ESPN2
Univision Deportes Network
Spanish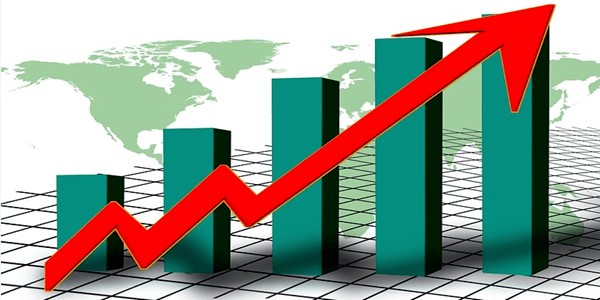 What a 100% network TV deal would do for IndyCar
01/26/18 Mark Miles remains optimistic the series will find a new sponsor and gain an increase in entitlement sponsor revenue beginning in 2019.
Miles and his IndyCar staff are also attempting to attract a new television partner. Miles hopes to have a TV/media deal firmed up in the next month, and IndyCar officials envision the new media/TV partner (or partners) helping them sell the title sponsorship.
If they want a title sponsor that will invest $20 to $30M per year in IndyCar, that TV deal had better see 100% of the races on network TV, or it's just a fairy tale wish.
Mark Miles will make a fatal blunder with the next IndyCar TV contract if it does not ensure the broadcast of 100% of the races on network TV like ABC, NBC, CBS or FOX. If a majority of the races remain on cable TV with their inherent low TV ratings, IndyCar will continue to lose fanbase and sponsors and Miles will have failed his biggest test yet. The parent company's cable channel should only be used for qualifying and talk show broadcasts.
10/03/17
As IndyCar speeds toward a future that will include more teams, more cars and maybe more races, the time is fast approaching for its leadership to begin the process of securing more exposure — both digitally and on television writes Jim Ayello of the IndyStar.
On the digital front, this will mean building off an astonishing 2017. According to the series, its garnered 8.4 million viewers for its live-streamed content — up 300 percent from 2016 — largely buoyed by the 2 million-plus viewers who watched Fernando Alonso's first test at Indianapolis Motor Speedway. As of Monday, the series also boasted year-to-date increases of 25 percent in visits to IndyCar.com and many other gains across social media platforms.
However, its foothold in the traditional TV market is less than sensational.
Though Hulman & Co. CEO Mark Miles was pleased with the 3 percent growth IndyCar showed on NBC Sports Network this season, he is looking to claim a bigger share of the motorsports footprint than the channel's season average of about 500,000 viewers per race.
To put that number in perspective, NASCAR is in crisis mode after its playoff race at Chicagoland Speedway this past weekend drew 2.3 million viewers on NBCSN, the second-lowest viewership for a Cup Series race since 2000.
Still, Miles is proud that as the live sports viewing landscape evolves, and many major sports are witnessing declines, IndyCar has managed stability.
In fact, IndyCar's digital growth and resilience amid market trends are two feathers in Miles' cap as he sorts through suitors for IndyCar's next TV contract. With IndyCar's current pact expiring at the end of 2018, Miles has been engaged in this process for months now, but said he's not yet reached the negotiation phase with any parties.
"What we're doing right now is identifying who wants to talk with us about their interests in various ways that we can slice and dice our rights, both in the U.S. and then soon to begin in Europe," said Miles, who added that he's spoken with all of the major players in both traditional and live-streaming media platforms.
"We're encouraged that there are a number of parties that want everything, and/or pieces of our schedule. So that gives us the chance to look at it every way and see what's strongest in terms of exposure and economics."
Paring down the list of suitors and what they're offering is Step 1 for Miles and Co. Step 2 will be discussing rights fees with the parties that IndyCar is most interested in working with. Miles concedes he cannot yet gauge IndyCar's value in the open market, but is optimistic that a competitive market place will drive up the series' value.
Miles did not specify which parties IndyCar is most intrigued by, but he did provide a few hints about the direction he intends to take the series.
While Miles has had a long-stated desire to keep IndyCar events on one channel — and remains determined to do so — he said it is time to become "more flexible" and consider IndyCar living on a family of channels that belong to the same network (e.g., NBCSN and MSNBC under the NBC umbrella). That would still be preferable to IndyCar's current contract, which splits coverage between ABC and NBC.
Miles also prefers to keep any deal relatively short, explaining that technology is evolving so quickly that he doesn't want IndyCar boxed into an outdated pact.
"We also have the schedules for when all the other sports' TV rights are up, and that's not unimportant to think about who will be in the marketplace in which years."
Miles did not specify NASCAR in his comments, but for reference, the stock car series' deals with NBC and FOX both expire after the 2024 season.
Finally, Miles was adamant that he would not be comfortable making a deal with a solely digital entity. In other words, he is not looking to sell IndyCar's exclusive broadcasting rights to a company such as Amazon, Twitter or Yahoo — companies with no current presence in the traditional television market.
"It's hard to see enough of us getting enough exposure through those platforms alone," Miles said, while noting Amazon's lackluster debut broadcast of Thursday Night Football. "It would only be a fraction of what traditional television delivers."
Of course, Miles is open to discuss what is called over-the-top distribution rights with those digital-only entities.
Consider Thursday Night Football. The NFL program will be shared this year by CBS, NBC and NFL Network but will also be available to be live-streamed on Amazon. Miles would be interested in negotiating a similar simulcasting deal, however, that's easier said than done.
Most TV networks resist the idea of over-the-top, live-streamed coverage for obvious reasons.
There is no timeline for when IndyCar would like to strike a deal, but Miles hopes to have a clear picture by the end of the year. And he's optimistic that picture will be one he and IndyCar fans are happy to look at.
"I'm being frank when I say this," Miles said. "Right now, we feel quite bullish about it. There are good, competitive options out there, which will be better for us promotionally and economically." Jim Ayello/IndyStar
04/23/17 INDYCAR CEO Mark Miles told the Verizon INDYCAR Mobile App Saturday that despite recent cutbacks at ESPN to its digital and Internet properties, ABC and ESPN have shown "aggressive interest" in becoming the sole broadcast partner of the series when the current contract expires at the end of the 2018 season. NBC and NBC Sports Network are also interested in getting that deal to put all INDYCAR events on its network beginning in 2019.
Currently, ABC shows five Verizon IndyCar Series races a year including the Indianapolis 500 and the IndyCar Grand Prix of Indianapolis on regular over-the-air broadcast television. ABC also aired Sunday's season-opening Firestone Grand Prix of St. Petersburg, qualifications for the 101st Indianapolis 500 and both races in the Chevrolet Dual in Detroit doubleheaders the weekend after the Indy 500.
NBC Sports Network shows all other races on cable.
Recent cutbacks at ABC's sports supplier – ESPN – has led many to believe that network may be getting ready to trim more of its sports properties including INDYCAR. Miles, however, said he has gotten "renewed interest" from ESPN in taking over the entire broadcast package.
"It's really gratifying to see that both of our current partners have an appetite to stay involved and both are talking about whether it's possible for each of them to have the entire series," Miles said in a Verizon INDYCAR Mobile App exclusive. "It's in the early stages of these discussions so I wouldn't characterize it as negotiating or formal but it's pretty clear that both are interested and I think other networks are as well."
Miles believes the current position of the broadcast networks is "exclusivity" but admitted that on other digital platforms such as video on demand there may be "other opportunities." Those could include Netflix or Amazon Prime.
The Verizon IndyCar Series is on a wave of upward momentum with a 55 percent increase in television ratings and Friday's announcement that all four of its manufacturing partners – Firestone, Chevrolet, Honda and Dallara – all signing contract extensions to remain with INDYCAR.
He believes all of that puts INDYCAR in a great position for a better television contract.
"Generally in sports there have been some headwinds for traditional broadcasts but the fact we have continued to grow has been helpful," Miles said. "I would feel differently about it if we were renewing our rights and our audience had declined."
Miles said ABC/ESPN and NBC are more than capable of covering the entire season of IndyCar racing.
"Either one could be a fantastic partner," Miles said. "I'm sure they would mix free-to-air broadcasts with cable in each case. They both know how to tell stories and the full range of platforms that they control from digital to broadcast and cable in between. They are both great partners now and represent more growth opportunities for us going forward."
Miles believes Friday's manufacturer announcement shows the series not just stable but it's also growing. It takes a lot of risk out of technical changes that would create uncertainties. He also said each of the four manufacturers have end dates on the contract that do not end at the same time.
"We are clicking on all fronts," Miles said. "Everybody has always understood the racing is great and as a sport it's competitive and adrenalin packed and fast. It's a sport where almost any given car can win in any given race. We knew we just had to do the right things to get better in the way we promote the sport and communicate about the sport and it's shown up."
Miles also confirmed interest in the 101st Indianapolis is way ahead of the 99th Indy 500 in 2015. Last year's 100th Indianapolis 500 was the first official sellout in the history of the race and Miles wanted to make sure the premier race showed an dramatic increase over the 2015 event.
The annual Hulman and Company Board of Directors Meeting was held in March in St. Petersburg and Miles said all the directors and officers were re-elected in the same positions. Tony George remains Chairman of the Board after he assumed that role in last year's meeting.
"There was no drama, no controversy and our board is terrific to make sure we are focused on the key drivers of the business," Miles said. "I couldn't be more pleased with our governance model at the moment. When I took this job in 2012 I knew we had some issues but we put out some key stakes in the ground for 2018. One of those was meaningful increases in the value for the Leader's Circle teams. That is happening. We are also showing improvement in the audience metrics. We have a shot at meeting all of those goals by 2018."
Miles said there is one permanent suite left for sale for this year's 101st Indianapolis 500 and once that is sold he may consider additional temporary suites similar to last year's Indy 500. IndyCar Verizon Mobile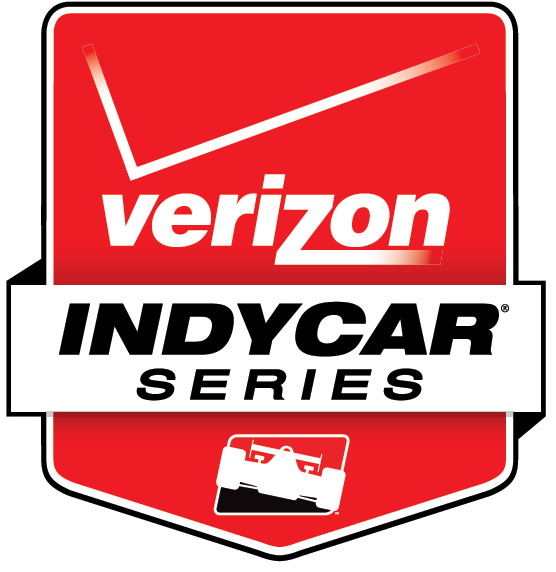 The Verizon renewal, also up at the end of 2018, will be worth so much more if all the races are broadcast on ABC
03/20/17 Weeks away from opening negotiations on new media rights deals, IndyCar executives will highlight the sport's recent ratings gains as the main reason it expects to see double-digit percentage growth.
ABC and NBC Sports are the incumbents, with rights going through 2018. Mark Miles, CEO of Hulman & Co., which owns IndyCar, said talks would start in the coming weeks but would not say which of the networks asked to open the exclusive first negotiation period.
IndyCar consults with Bevilacqua Helfant Ventures on media rights. Miles and Chris Bevilacqua, co-founder of BHV, said that given IndyCar's upward ratings trajectory, plus the relatively antiquated structure of IndyCar's current deals, the new deal could have some interesting new elements and interested suitors.
Miles said IndyCar wants a double-digit increase in rights fees, but added that "trying to increase exposure is probably our highest priority."
NBCSN delivers only 488,000 viewers per race. With numbers like that IndyCar may as well hang itself – It's a death warrant.
IndyCar averaged 1.28 million viewers in 2016, up 10 percent from 2015 and its best since 2011. The number was less than half that — 488,000 — for NBC Sports' portion of the campaign. But the series retains one of the world's most prestigious sporting events in the Indianapolis 500, which drew more than 350,000 attendees and 6 million TV viewers for last year's 100th running.
IndyCar's current deals are structured differently. ABC's deal "is more of a traditional rights buy," Miles said, where IndyCar receives a rights fee and ABC gets to show the Indianapolis 500 and five other events. NBC's deal "is more of a partnership," where there are shared expenses and revenue-sharing opportunities, with races shown on NBC Sports Network.
IndyCar's negotiations come as the traditional media industry is in upheaval, dealing with overall declining TV ratings, a tepid ad market and increased cord cutting. One of the sport's TV partners, ESPN, went through a round of layoffs in 2015 and is now planning to lay off on-air talent.
IndyCar's advantage is that it does not have a lot of competition for media rights money right now — it is one of the few big sports brands that is renegotiating its deals. But the talks do come as the new ownership of Formula One looks at the U.S. as a big growth market and will seek opportunities with media rights partners.
Jon Miller, NBC Sports' president of programming, said in a statement that "we love our relationship with IndyCar" and "look forward to discussing the future media rights later this year."
Julie Sobieski, ESPN's vice president of league sports programming, said that "right now, the property is doing really well for us," and "we're feeling really good about that future." As for a possible renewal, she would say only that the network is looking forward to the negotiations.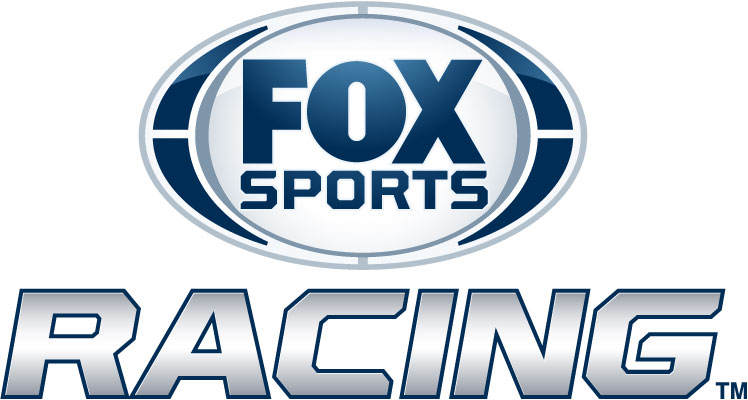 FOX has zero interest in IndyCar
Fox Sports was viewed by some inside IndyCar as a possible suitor, but a Fox Sports spokesperson said last week that the network has no interest.
Bevilacqua said it could make sense for IndyCar to have only one media partner, which could give that partner incentive to promote the entire season instead of only its portion of the schedule. However, the series isn't ruling anything out.
IndyCar also is examining how it will structure over-the-top rights. Bevilacqua expects IndyCar to offer robust TV Everywhere rights to whichever partner picks up its U.S. rights. And he said that if talks open to the outside market, IndyCar will test interest among nontraditional players like Amazon, Google and Facebook, and how to handle its international rights, which are now owned by ESPN.
Moreover, IndyCar's title sponsorship with Verizon expires after 2018, too, which adds another element to negotiations and the way media rights content could be offered. Adam Stern/Sports Business Daily