Young Kiwi driver Thomas Boniface eyes IndyCar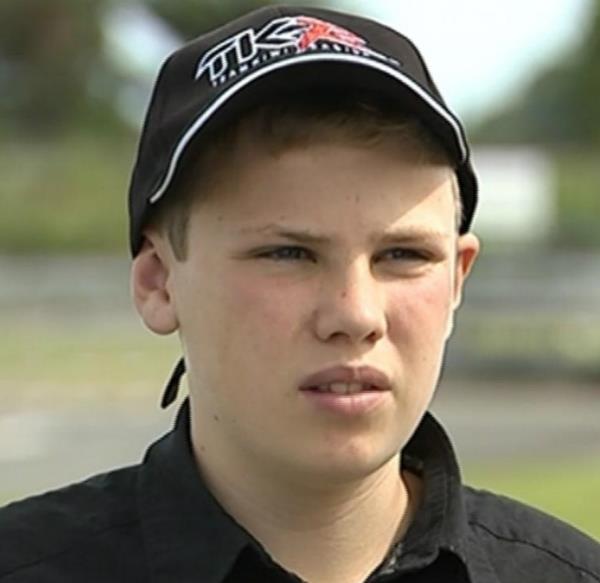 Thomas Boniface
When Thomas Boniface first stepped into a go-kart at the age of six, he couldn't have imagined what the next seven years would hold.
Now at just 13, the boy from Taranaki's already been offered a chance to race in the Junior British Championships and has the backing of former Formula 1 star Allen Berg.
Despite all that, his main goal is to follow in the footsteps of his idol Scott Dixon and race in the IndyCar series.
He's been hailed as one of the top up-and-coming drivers in the world, but Boniface isn't letting it get to his head.
While on holiday in America during the school holidays, the 13-year-old from Taranaki spent a day spent a day at former Formula 1 driver Allen Berg's driving school in California with five professional driving instructors and impressed Berg himself.
"I have not seen a kid with that much natural car speed and car control as Thomas showed on their first time in an unknown race car for many years," Berg said.
Berg described Thomas as one of the best up-and-coming drivers he had seen in a while.