Honda Indy 200 at Mid-Ohio Odds – Sunday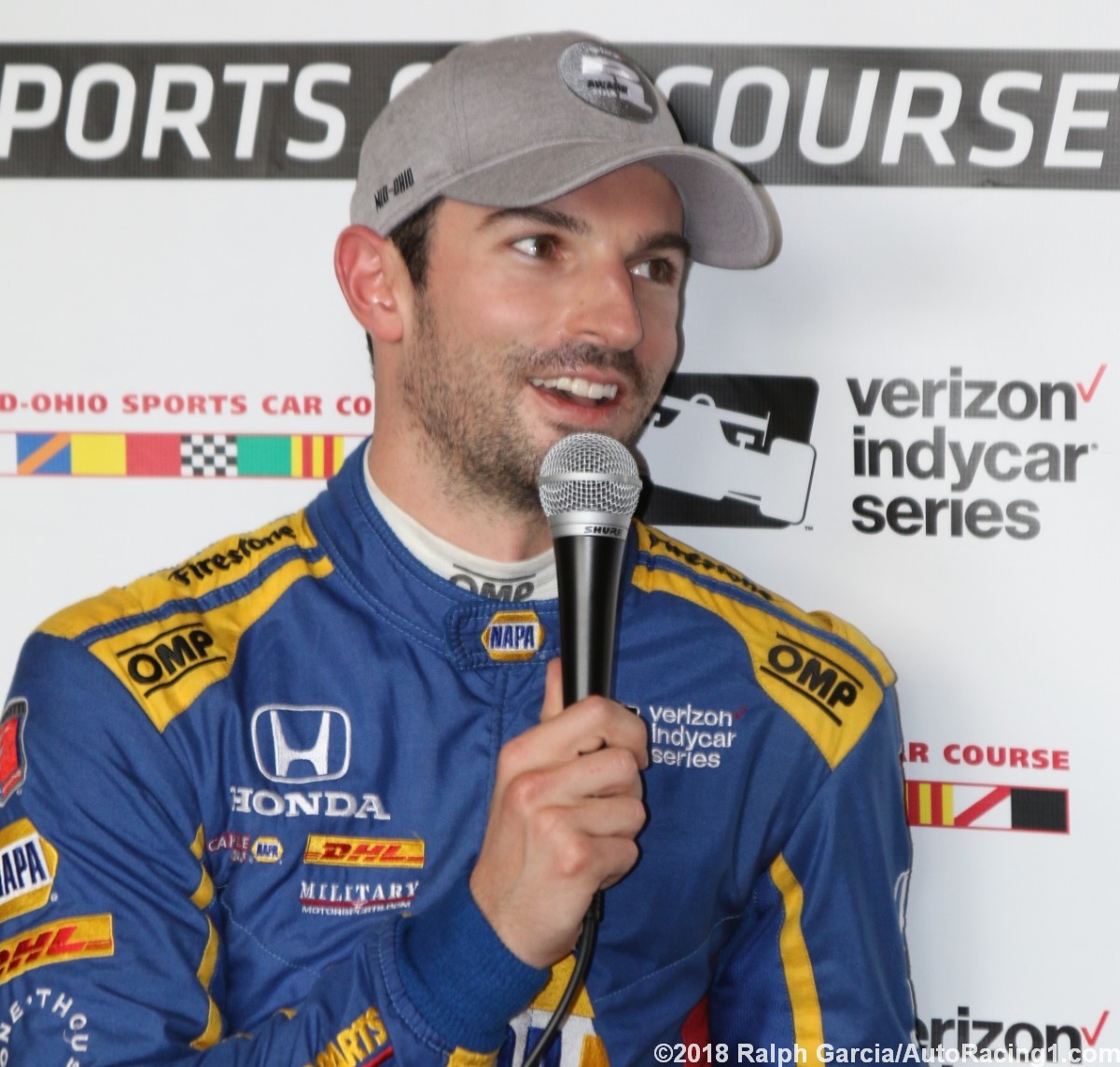 Alexander Rossi will be tough to beat from pole today
If you read yesterday, you'll remember I gave you a little wagering advice. I told you to lay off Sebastian Bourdais at 10/1. He's now 35/1. I told you to get Ryan Hunter-Reay at 10/1. He's now 5/1. I told you that Takuma Sato offered great value at 40/1., and he's gone down to 35/1. I also told you to grab Spencer Pigot at 100/1 before qualifying and despite a disappointing qualifying effort Pigot is now 35/1.
I did tell you to take Newgarden at 4/1, and his odds went up but only slightly as he sits now at 17/4. So all in all, we created a little value yesterday before qualifying.
And with qualifying in the rearview mirror, let's follow up on yesterday's article, and take a look at the updated odds for today's Honda Indy 200 at Mid-Ohio.
The Elite
| | |
| --- | --- |
| Alexander Rossi | +350 |
| Josef Newgarden | +425 |
| Will Power | +425 |
| Ryan Hunter-Reay | +500 |
| Scott Dixon | +625 |
| Simon Pagenaud | +800 |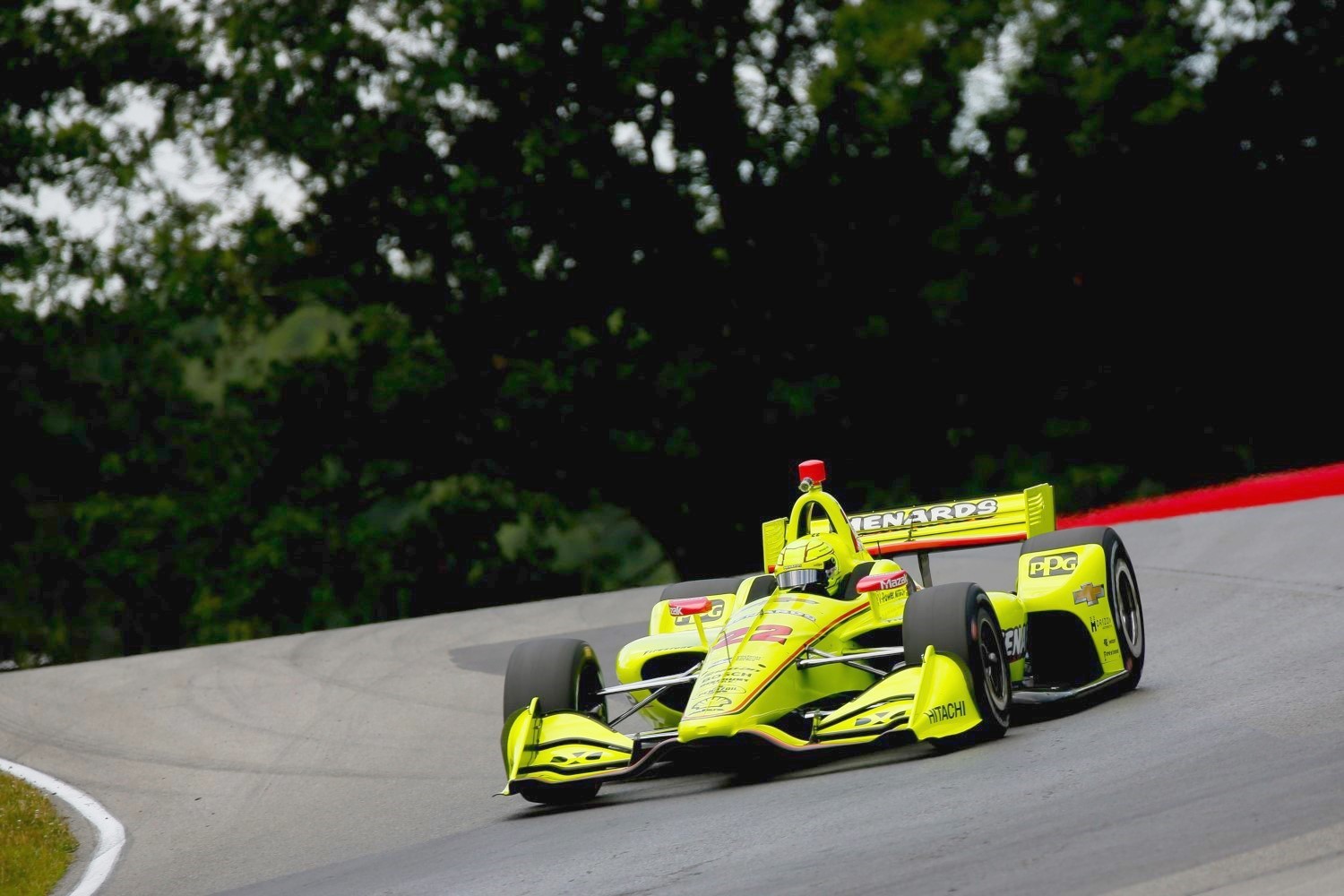 It's been a tough weekend for Simon Pagenaud
To start, Pagenaud at 8/1 is a terrible price given his recent form and 17th starting spot. I recommended Newgarden yesterday at 4/1, and I still consider that a decent ticket to be holding, but I wouldn't add to my position today at 17/4 today.
And although you'll pay a pretty penny, the best value here in my opinion is Rossi at 7/2. He's been very confident all weekend, and pole position here at Mid-Ohio, where it is so difficult to pass, means the No. 27 NAPA AUTO PARTS Honda is going to be tough to beat. Yes, Dixon at 25/4 is worth a dart at Mid-Ohio. But other than Hunter-Reay, who you should already be holding a ticket on at 10/1, I just haven't seen enough consistency from anyone in this group to warrant the prices.
The Second Tier
| | |
| --- | --- |
| Robert Wickens | +1000 |
| Graham Rahal | +1500 |
| James Hinchcliffe | +2500 |
| Sebastien Bourdais | +3500 |
| Takuma Sato | +3500 |
| Max Chilton | +3500 |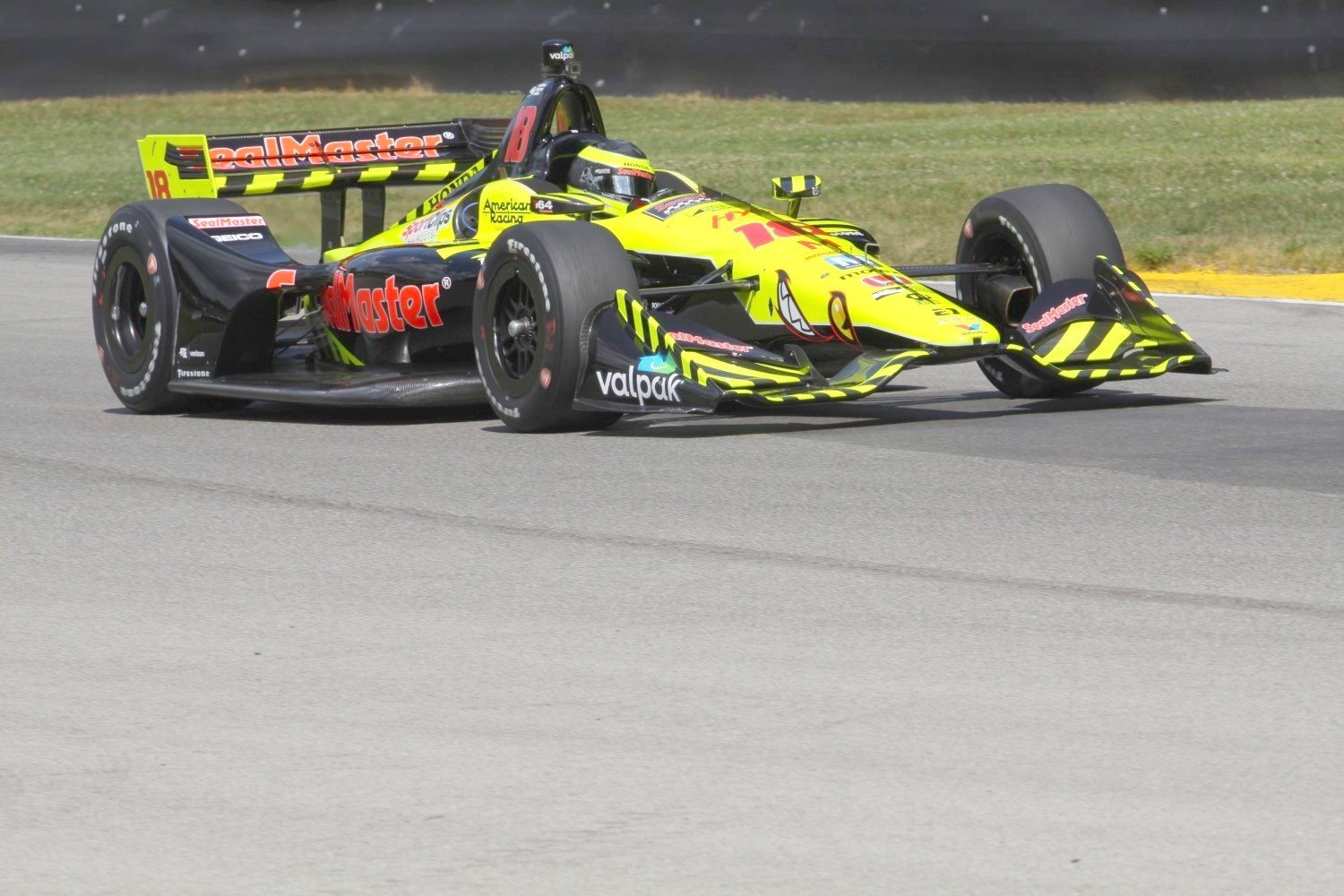 Could we some Dale Coyne/Sebastien Bourdais magic today?
Getting a top-6 starter at 35/1 makes Chilton somewhat tempting, although I will not be going there. Wickens I think is a decent play at 10/1, but it's not something that jumps off the page. Sato I think remains a good value at 35/1, but at this point I would probably just sit on the 40/1 ticket from yesterday.
If I'm making a play in this group, I'm throwing a dart on talent and playing Bourdais at 35/1. Yes, he's starting last, and yes I told you he was a lousy play yesterday. But today is a new day and Bourdais is paying more than three times the odds he was 24 hours ago. This, plus the fact you know Dale Coyne will have some strategy machination up his sleeve, I'm willing to play Bourdais at this price, and hope for a crazy race.
The Longshots
| | |
| --- | --- |
| Spencer Pigot | +4400 |
| Ed Jones | +5500 |
| Marco Andretti | +5500 |
| Conor Daly | +5500 |
| Tony Kanaan | +6600 |
| Pietro Fittipaldi | +10000 |
| Zach Veach | +10000 |
| Charlie Kimball | +10000 |
| Jordan King | +10000 |
| Matheus Leist | +20000 |
| Rene Binder | +20000 |
Charlie Kimball won at Mid-Ohio in 2013. His odds to win today are 100/1
I'd really like to make a case for one of the drivers above, and there's always value for someone when they get to triple digits. If you put a gun to my head and absolutely forced me to play someone, I'd probably take the speed Andretti Autosport has shown this weekend and go with Veach at 100/1. Maybe, you could make an argument for Kimball at 100/1, given the form Carlin has shown and the fact he is a former winner.
But let me be absolutely clear: while I'm all for taking a calculated roll of the dice, when you take into account team, talent, starting position, experience, whatever, I would not play any of the drivers above.
Hope you enjoy today's race.
Brian C.