AutoRacing 1's picks for the Indy 500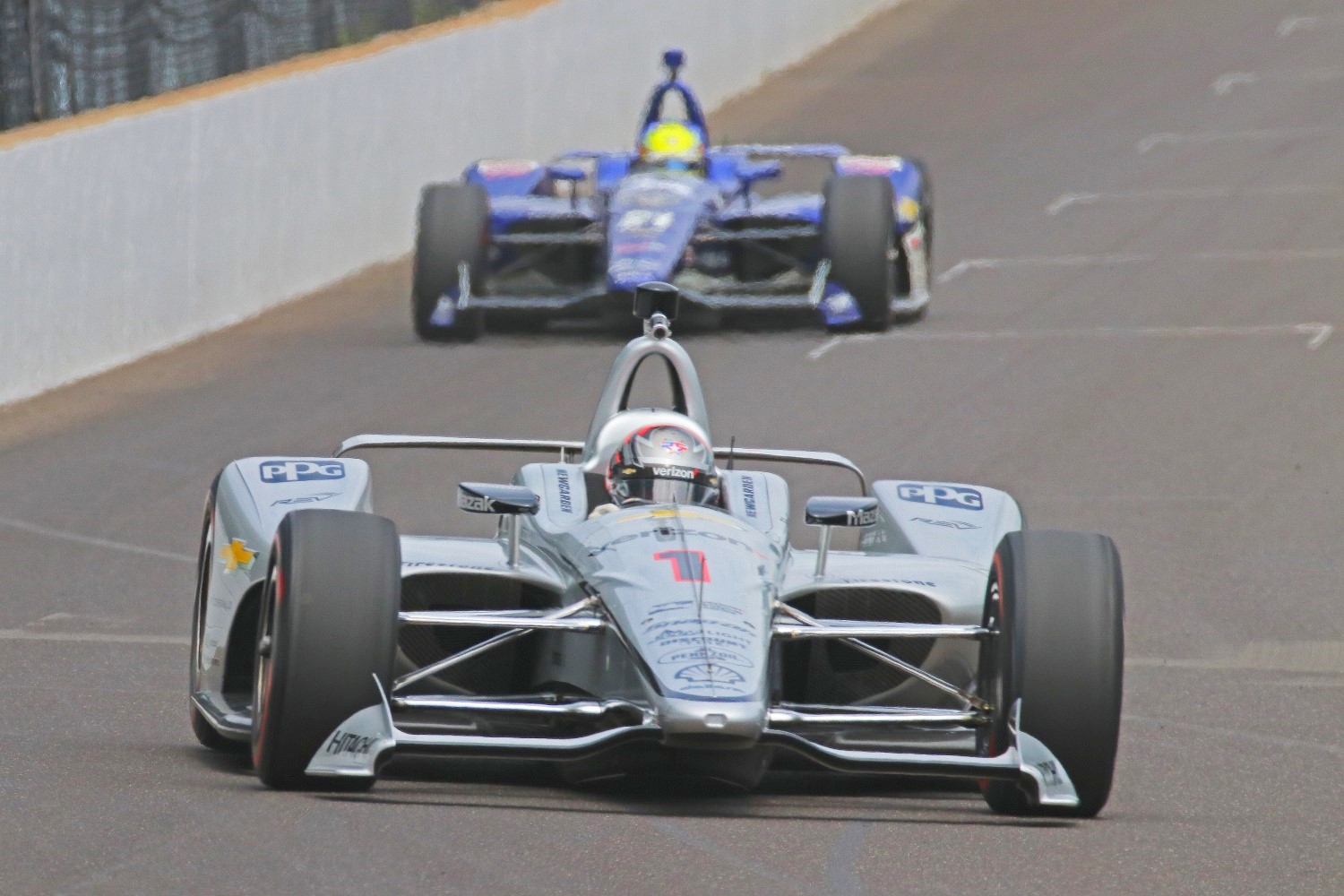 Brian likes Josef Newgarden a lot today
Happy Race Day to everyone from the Indianapolis Motor Speedway. It's about 6:45 a.m. on what is supposed to be a wicked hot day for the 102 Running of the Indianapolis 500 Presented by Penngrade Motor Oil. On our way into the track, AR1 President Mark Cipolloni had the pleasure of witnessing the infamous Yellow Shirts in action. And in case you were wondering, let me just say the Yellow Shirts are already in race day form.
I noted the other day, that I would do a breakdown of odds for the 500. Let me just say before we get started that odds wagering is all about value. For example, below I'm going to tell you that I don't like Alexander Rossi. That does not mean I don't like Rossi personally or as a driver. I just don't like the value he is offering today.
Likewise, I'm going to highlight a 200/1 driver. Again, I'm not saying I like that driver to win, but at 200/1 odds, I like the value that driver offers.
Last, allow me to throw in the requisite that the following are for recreational purposes only. Here goes.
The Top of the Board
Chances of a Rossi win today aren't high
Alexander Rossi, 8/1 We all know Rossi is strong here and his start to the 2018 season has been exceptional. Still, this is an insane number for someone who is starting 32nd (no one has won from further back than 28th) and has shown so little speed.
Verdict: Love Rossi, but not today, and certainly not at this number.
Helio Castroneves, 10/1 – Dan Wheldons and Al Unsers winning as part-timers are rare. Yes, Helio is as good as anyone here,. But if I have to rank the 4 Penske cars, I'm ranking Helio 4th.
Verdict: The 4-time winner narrative will certainly be discussed, but I'm looking elsewhere at this price.
Josef Newgarden, 10/1 –.I get a Chevy driver with supreme confidence and Tim Cindric, who has been gold for Newgarden, on the box.
Verdict: This is my favorite play on the board.
Will Power has been strong on ovals in recent years. Could today be his day at Indy?
Will Power, 10/1 – Power has been awesome in 500 miles races and on ovals generally in recent years. He's won the last two races at Pocono, won last year at Texas, and at Fontana in 2014. Once known for his road racing prowess, Power has arguably been the series' best oval racer the last few years.
Verdict: I like Power, and get it if you want to go here. I just like Newgarden more.
Ed Carpenter, 12/1 – The speed Ed showed winning the pole certainly got my attention. I just haven't seen the race pace in recent years to convince me he'll win today.
Verdict: When I can get Penske cars and Dixon for the same number as Carpenter, I don't see the value in the polesitter.
Scott Dixon, 12/1 – I don't trust Honda today, but if there's anyone who can make it work it's Dixon and Mike Hull.
Verdict: I wouldn't go here because I think this is going to be a Chevy race. But Dixon 12/1 is never a bad play.
Simon Pagenaud, 12/1 – Pagenaud has openly discussed his struggles with the new car, and I just haven't enough from him here at Indy to go here.
Verdict: He's driving for Penske so he has a chance. I just like Power and Newgarden more.
[adinserter name="GOOGLE AD"]Marco Andretti, 15/1 – This is a bit of a trendy pick, considering his form this month and record at Indy. Also, Marco has been focused all month on his car's handling in the draft, and should be able to move forward.
Verdict: The number isn't terrible, and Marco will race well. I just don't see him taking down the Chevrolets.
Tony Kanaan, 15/1 – Whispers here in Gasoline Alley say that Kanaan has the best car on track, and that A.J. Foyt Racing has "found something" with their setup. Kanaan, of course, goes quite well here.
Verdict: Like Andretti, 15/1 for Kanaan is a fair number. But betting Kanaan means trusting A.J. Foyt Racing over 500 miles and 7 pit stops. I'm just not sure that's a pill I'm willing to swallow.
Other plays on the board like Ryan Hunter-Reay 14/1, and Sebastien Bourdais 12/1 just don't make sense to me considering the other similarly priced options.
Longer Shots
Danica Patrick, 25/1 – Many believe this is going to be a race of attrition and that could work in Danica's favor. Remember, in her IndyCar days Patrick was known for being able to baby a car home. Throw in the fact she has been strong this month, and this isn't as crazy a number as it might look.
Verdict: I wouldn't personally g
o here. But this is not a crazy bet by any means.
Takuma Sato, 30/1 – The defending race-winner might be tempting at this price. But I just don't see the confidence coming from the Rahal Letterman Lanigan camp at the moment.
Verdict: Sato is what they call a trap bet in the business. The number looks good, but if you look at it closer, there really isn't value here.
Spencer Pigot, 40/1 – I get a Chevrolet driver starting on the second row who has been quietly strong all month.
Verdict: When you consider the price of other drivers in this range, Pigot is the best dart thrown in the board in my opinion.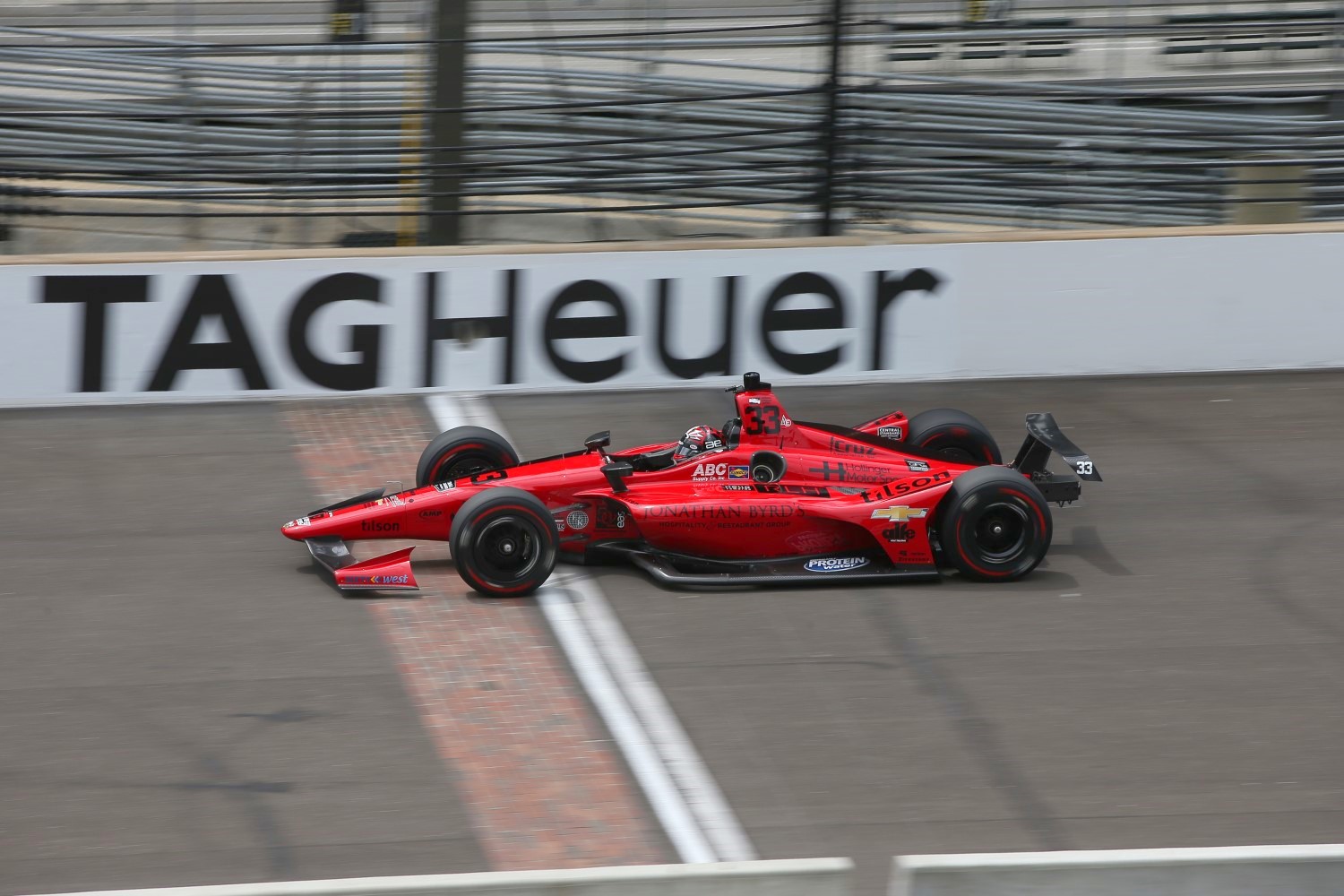 James Davison offers great value at 200/1, according to Brian C.
James Davison, 200/1 – Davison was very confident following Carb Day practice. Now, he's not a favorite by any means, but odds betting is all about the number, and remember Davison was running strong last year until an accident ended his day late in the race.
Verdict: On a day when not many drivers are expressing confidence in their car, 200/1 odds is more than worth it for someone who is.
Anyway, there you have it. If I had to order my plays – again relative to the odds – I would go:
Newgarden, 10/1
Pigot, 40/1
Kanaan, 15/1
Power, 10/1
Davison, 200/1
Brian Carroccio is a senior columnist for AutoRacing1. He can be contacted at BrianC@AutoRacing1.com