Gateway looking to add NASCAR race, could destroy IndyCar race (Update)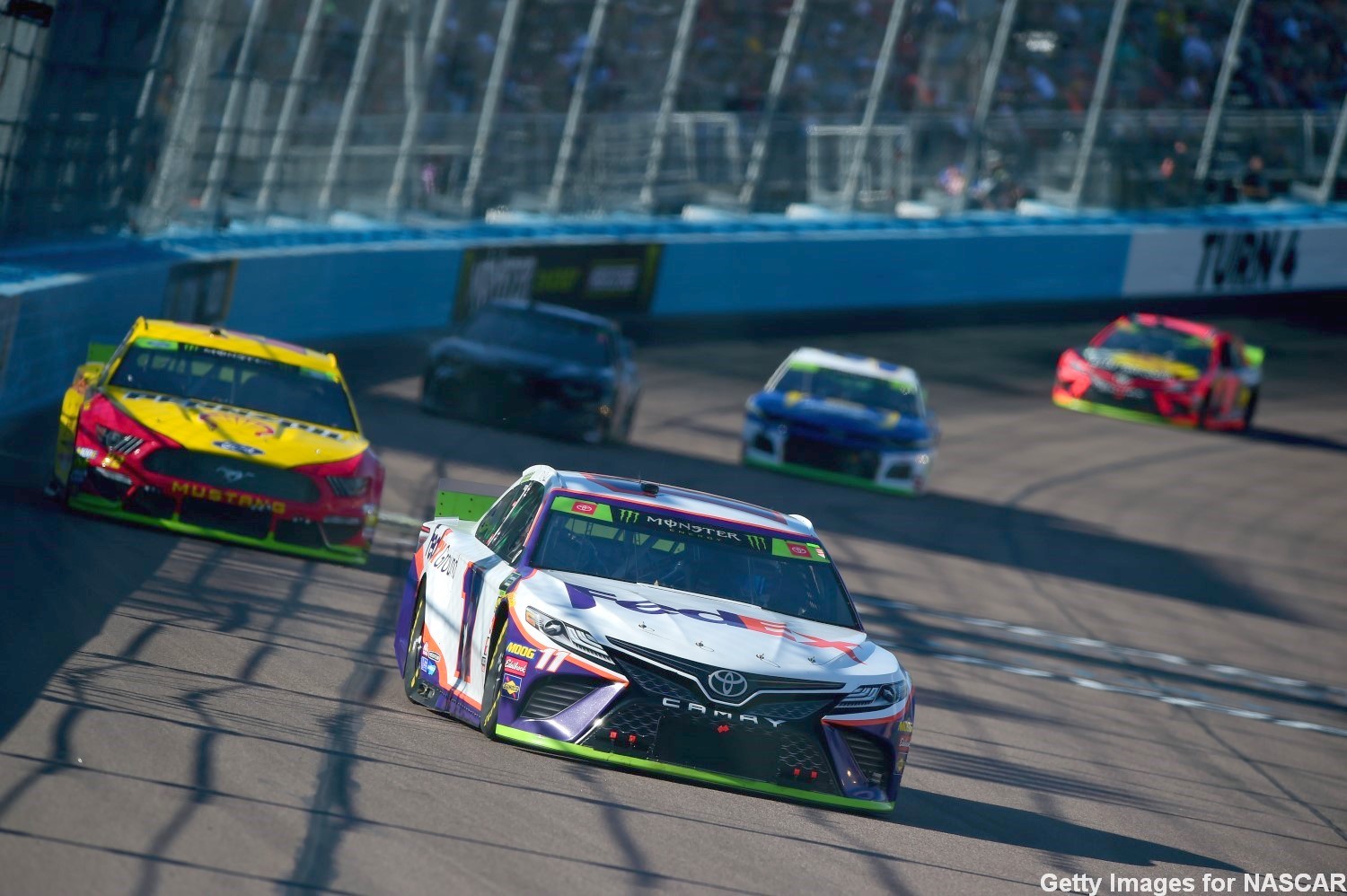 Historically, except for the Indy 500, 100% of the time when a track takes on a Cup race the IndyCar event dies. It's likely Gateway would be no different.
UPDATE "Every day I wake up, my goal, when I get out of bed, is to move the ball farther in trying to get us a NASCAR Cup race," said Chris Blair, general manager and executive vice president of the World Wide Technology Raceway (Gateway).
NASCAR officials are watching, Blair says, and believing in St. Louis after seeing the success of the Bommarito 500.
"Working with Maryville University and other groups focusing on economic impact studies, our IndyCar race weekend has an impact of $50 million," he said.
Also helping the cause – "Race" magazine just ranked the Bommarito 500 a top 5 race last season for competitiveness and entertainment value for the fans.
IndyCar President Jay Frye also says the Bommarito 500 scored as the highest race they have had since they started measuring.
"He said, 'Guys, you guys had the best race as a measuring stick moving forward, for spectacular races,'" Blair said.
World Wide Technology Raceway has over 300 events days a year now. This year they're combining the NASCAR Truck Series race with the IndyCar race weekend, making it an even larger race weekend. And NASCAR officials will be keeping a close eye.
"We're really close. We have to show NASCAR and the racing industry that St. Louis is a racing town," Blair said. In part from Fox2Now
Curtis Francois looks to add a 2nd NASCAR race. As we know, you can only sell so many tickets in a market. A 2nd NASCAR race would potentially doom the IndyCar race
08/23/19 The fleeting moments it takes to navigate through turns 1 and 2 at World Wide Technology Raceway will involve a new dynamic for IndyCar drivers in the third running of the Bommarito Automotive Group 500.
That view on Saturday night is expected to include fans in the auxiliary stands that are normally closed for events at the facility. Previously focused on filling the 40,000 seats on the front straightaway, track owner Curtis Francois will open the normally empty grandstand in hope of generating the track's largest crowd ever.
Francois has raced open-wheel cars. Selling fans on the event was a new challenge and one he believes his staff has conquered.
"What I find is that whatever the event is – whether it's drag racing, NASCAR or IndyCar – it takes a year or two to understand the crowd and make sure we're marketing to them," Francois said. "Once we find that out, it's Katy bar the door. We do everything we can to reach that fan base."
Whether there are five or 5,000 people in the secondary stands, the decision to sell tickets in that area is a breakthrough. The race nearly sold out the 40,000 seats in the straightaway in 2017 before ticket sales dipped a bit in 2018.
A push to better identify IndyCar fans has led to higher-than-usual ticket sales and further inspired Francois to believe that he can draw more events to the track. He has his eye on luring another NASCAR race but for now is working to understand the open-wheel crowd.
"Generally it is a bit of a different demographic," he said. "In our experience, we're getting people for IndyCar that are traveling further than any other racing series. There's a strong showing from Indianapolis, Kentucky, northern Illinois and Wisconsin – all over the Midwest. But there's also an international appeal to IndyCar, so we'll have fans come from Australia and Europe."
Qualifying for the race starts at 5:15 p.m. Friday with the race set to begin at 7 on Saturday. Top drivers in the series will be on hand including points leader Josef Newgarden and Indy 500 winner Simon Pagenaud.
The track is contracted with IndyCar for five years. Francois has invested a considerable amount to make sure the relationship extends beyond the contract, with millions in renovations to the facility and a re-paved track.
"We're thrilled with the relationship with IndyCar," Francois said. "We work on making sure everyone has a great time and, in general, the economics take care of itself. We make sure we're profitable but also that it's a great event. From a financial standpoint, we're thrilled with the way that's been working."
After making $25 million in upgrades when he first purchased the track, Francois has continued to invest with his eye on the future. Opting to re-pave the track in the months prior to the first Bommarito 500 was a significant step.
Having a state-of-the-art track not only improved the driving experience and safety, but made the track more attractive for drivers to test, meaning more revenue for the facility.
Francois also hopes it could mean an opportunity to make a run at another NASCAR event, if the series looks at adding races. The track currently hosts a NASCAR truck race each year. Francois travels regularly to races and has forged relationships with officials, who might one day make those decisions.
"There are no official talks but it's widely known there's going to be race realignment in 2020," he said of NASCAR. "We certainly are working to be part of those conversations. When that gets started, I guarantee we'll be first in line. I do a lot of traveling and it's important to have deep relationships with sanctioning bodies, not only to see how they operate but how they do things from a business standpoint."
The track also received a boost in the spring when World Wide Technology purchased naming rights. Among the benefits, Francois said, will be a vastly improved technological experience for fans starting with races in 2020.
World Wide Technology Raceway is the only track in the country that has NASCAR, IndyCar and NHRA racing every year. The NHRA will visit the drag strip next month.
"We try to highlight that we can do all types of racing and do them well," Francois said. "That to me is important so we're attractive to other sanctioning bodies." Stu Durando St. Louis Post-Dispatch