Marco Andretti to shakedown, not race, TQ midget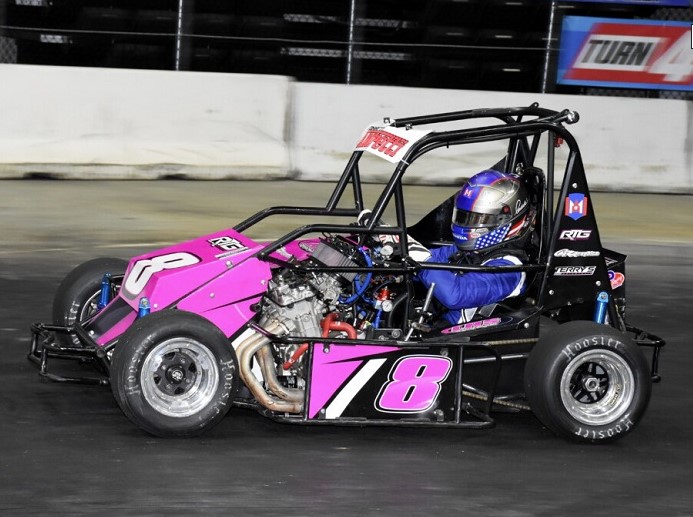 Marco shook down the same TQ Midget two years ago at the PPL Center
IndyCar Series driver Marco Andretti will again this year shakedown a TQ midget at the PPL Center on Jan. 4 in Allentown, PA – not far from his home in Nazareth, PA.
With all the down time when IndyCar goes black for 6 months, why doesn't he actually race one given several NASCAR drivers fly all the way to Australia and New Zealand to race midgets and sprints during the winter?
Andretti will sign autographs for fans during the on track Fan Fest between 5:30 and 6:30 p.m., followed by some hot laps around the arena floor speedway prior to the start of the racing program at 7 p.m.
Those with free Fan Fest tickets will be allowed on to the racing floor of the arena to get a close up look at all the race cars competing that night as well as collect autographs.
Andretti drove friend Kyle Lick's TQ Midget for the first time two years ago inside the PPL Center and impressed onlookers. He'll be back behind the wheel of Lick's No. 8 on Saturday, prior to Lick driving it in the competitive program that will follow.
"I didn't know what to expect but the car was very comfortable once I got it up to speed," Andretti remarked after the Jan. 5, 2018 test. "I'd like to drive in one of these races, but I have contracts that don't allow me to do that."
Marco Andretti To Return To PPL Center This Saturday To Shake Down TQ Midget; Fan Fest Autograph Signing To Follow – https://t.co/PiuxTwJIWw pic.twitter.com/BCETRRbBbo

— AreaAuto Racing News (@aarn) December 30, 2019