Why has IndyCar shifted its races to later in the afternoon?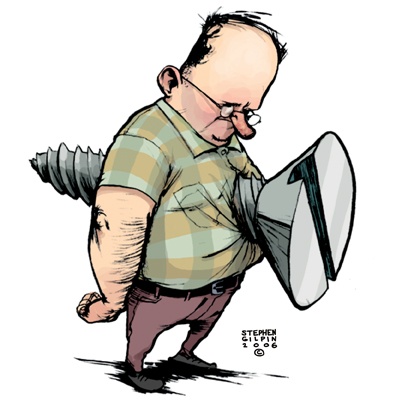 IndyCar's best fans get the IndyCar screw
A reader asks, I was looking at the 2020 IndyCar TV schedule and saw that the races I like to attend have shifted to later in the day.
Now I will no longer be attending because I cannot get home Sunday night in time for work Monday morning. Who was the mental midget who moved the races to a later start time? Fred Smith
Dear Fred, The IndyCar races have been trending to later in the afternoon to help TV ratings, which tend to rise as people arrive home from their day out. IndyCar's ratings are so bad the only way they have been able to make them rise is to shift the races, which totally screws the fans like you attending in person.
That black you see above are what IndyCar races look like on TV outside the USA
And of course the fans attending the live races are the real hardcore fans and the late start drills a screw into their best customers and their best race promoters who lose the ticket revenue.
The other factor is NASCAR. They have all the good TV slots earlier in the afternoon and IndyCar can't go to head-to-head when both races are on the same channel (NBC or NBCSN) so IndyCar is left picking up NASCAR's crumbs and sucking their fumes.
As for overseas fans who will now be in bed and cannot watch the races anyway, well it does not matter for them, IndyCar has gone TV dark globally when they did not sign the ABC/ESPN TV offer and lost ESPN International. Mark Miles keeps talking about overseas races. Good luck with that when no one knows you exist with zero TV distribution outside the USA.
DragonSpeed joins the Dale Coyne Racing, AJ Foyt, Juncos and Carlin teams desperate to find sponsor or ride-buyer money with 2020 fast approaching. Why are so many IndyCar teams hurting for money in this a booming economy? It's the TV ratings stupid and the latest IndyCar TV deal was the dumbest move we have seen in decades!
Let's hope Roger Penske will fix all the management blunders that have been made by IndyCar in recent years, especially this one. Mark C.