Additional Drivers, Teams announce 2020 Road to Indy Plans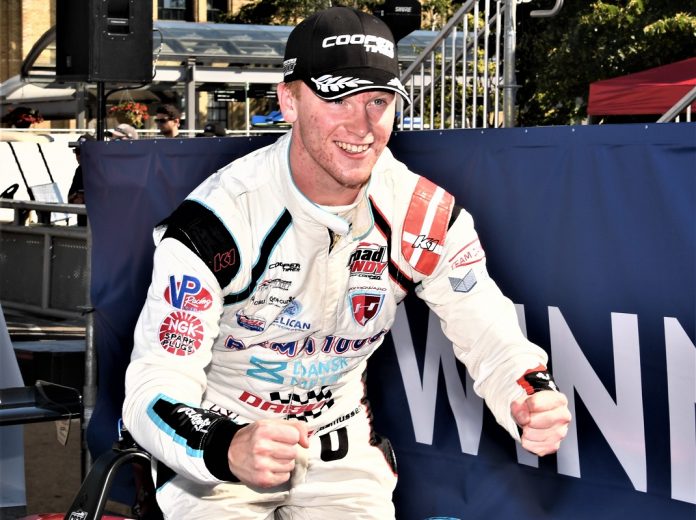 Christian Rasmussen does not advance, stays in USF2000
A flurry of late-December driver announcements sends the Road to Indy Presented by Cooper Tires into the New Year with impressive early lineups across all three series. Driver-team announcements over the past week include:
Christian Rasmussen with Jay Howard Driver Development in the Cooper Tires USF2000 Championship.
Rasmussen takes over the mantle of preseason favorite, as other leading drivers in the final 2019 standings have announced their intentions to move up the ladder. Rasmussen, 19, joined Road to Indy on the heels of a stellar European karting career, Danish Formula Ford and a third-place finish in the 2018 F4 U.S. Championship.
Driving for 2005 USF2000 champion/2006 Indy Lights champ Jay Howard, the young Dane finished third in the standings with a late-season surge that saw him capture podiums in seven of the final eight races and victories at Toronto, Mid-Ohio and WeatherTech Raceway Laguna Seca. When not racing himself, he is a staunch supporter of the Haas Formula One team and fellow Dane Kevin Magnussen.
Max Kaeser joins Miller Vinatieri Motorsports for his rookie USF2000 season
After testing the Road to Indy waters in October's Chris Griffis Memorial Test (and pacing in the top 10 in the final session), Kaeser joins Jack William Miller in the team's two-car effort. Miller and Kaeser, who have raced against each other throughout their karting careers, will now combine efforts on the team jointly owned by former IndyCar driver Dr. Jack Miller and Indianapolis Colts kicker Adam Vinatieri. Kaeser, 16, from Keystone, Colorado, is also an accomplished ski racer.
2019 USF2000 champion Braden Eves with Exclusive Autosport in the Indy Pro 2000 Championship Presented by Cooper Tires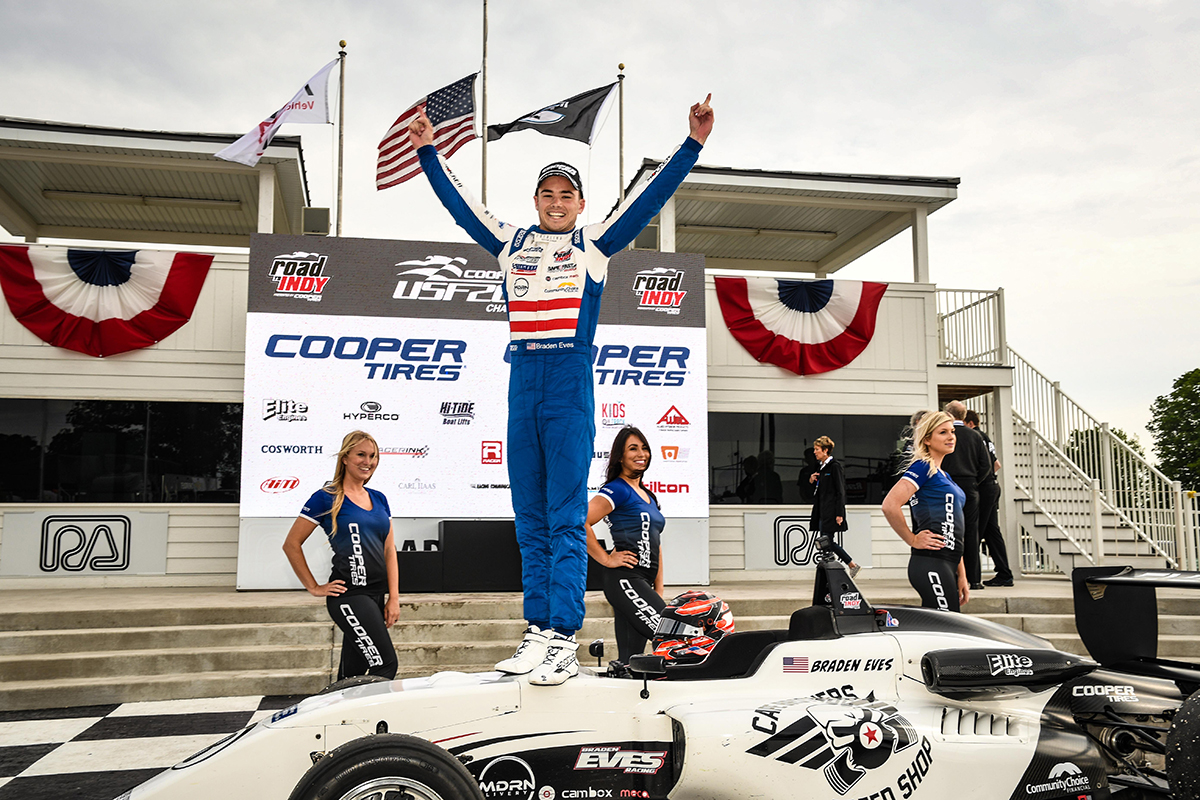 Braden Eves moves Indy Pro 2000
Eves will take his $305,600 Road to Indy scholarship to the Saskatoon, Sask.-based Exclusive Autosport. The Michael Duncalfe-led team tested Eves in the Chris Griffis Memorial Test at Indianapolis Motor Speedway in October, where Eves topped the timing charts in three of the six test sessions. The 20-year-old, who is mentored by sports car team owner and fellow Ohioan Michael Shank (the two graduated from the same high school), won the USF2000 title in a nail biter with Kiwi Hunter McElrea, taking six victories, four pole positions and eight podium finishes.
Indy Pro 2000 veteran Parker Thompson returns to the series with DEForce Racing
Thompson, who is mentored by fellow Canadian James Hinchcliffe, returns in 2020 with an eye on earning that elusive series championship and a scholarship that would help set him on the path toward Indy Lights and the NTT IndyCar Series. Thompson, 21, from Red Deer, Alb., has finished in the top three in four of his five Road to Indy seasons, losing hard-fought battles for the 2016 USF2000 Championship (to Cape Motorsports teammate Anthony Martin) and the 2018 Indy Pro 2000 Championship (to now IndyCar-bound Rinus VeeKay). The popular Canadian is well known in Canada not just as a race car driver but as the founder of Drive to Stay Alive, a texting and driving campaign he started to educate teenagers across North America about the dangers of distracted driving. Thompson estimates he has spoken to over 100,000 high school students over the past three years. His DEForce team is co-owned by David Martinez, who drove in three IndyCar races in 2006 and 2007 and earned the highest debut finish for a Mexican driver at his home race in Mexico City (a feat that was equaled by Patricio O'Ward in 2018).
Nikita Lastochkin into Indy Lights Presented by Cooper Tires with his Exclusive Autosport team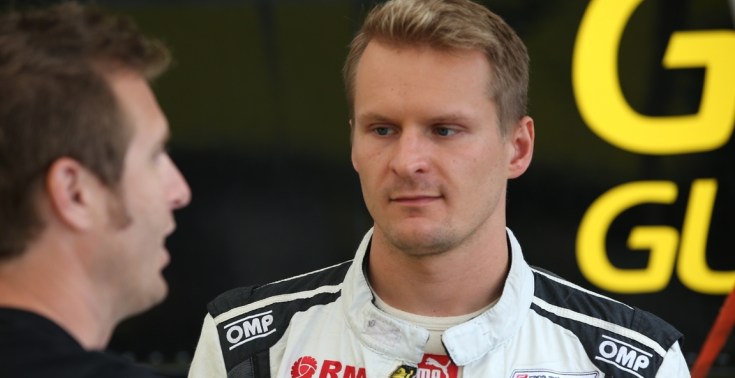 Nikita Lastochkin to Indy Lights
At the season finale in Monterey, Exclusive Autosport announced its intention of graduating to Indy Lights, the top rung of the Road to Indy ladder. For Lastochkin, 29, a native Russian who resides in Los Angeles, 2020 marks his sixth season on the Road to Indy that began in USF2000 in 2015, only his third year of racing. The driver featured in the photograph above spent two seasons in USF2000 and two seasons in Indy Pro 2000, capturing the season-ending award for the "pass of the year" in 2017. He finished sixth in the final standings in 2019, with top-10 finishes in 14 of 16 races and five top-fives. Lastochkin, an avid runner, completed his first Los Angeles Marathon this year in 3:53:58.