Heineken named official beer of Vietnam GP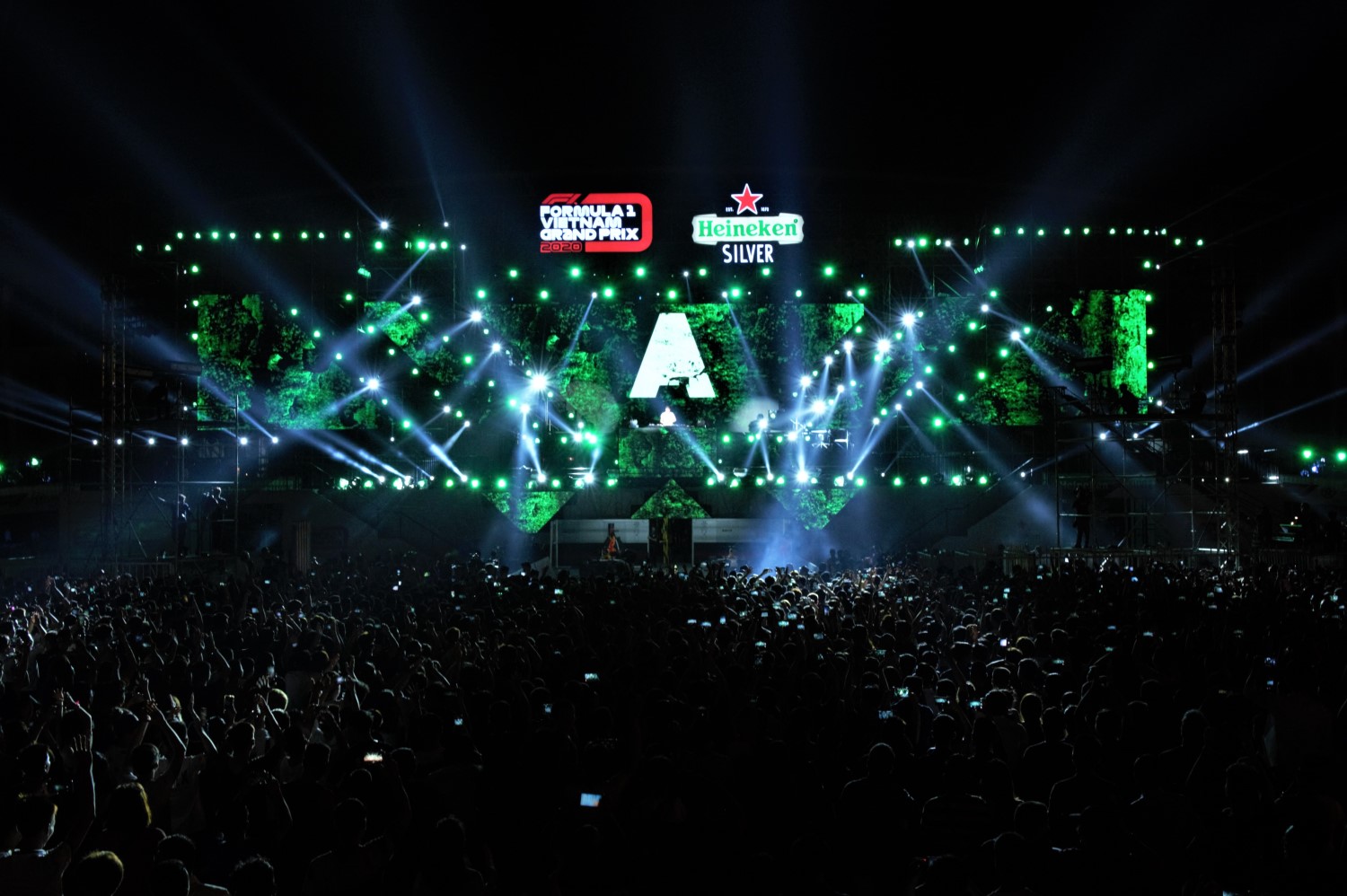 Heineken wants to sell a lot of beer in Vietnam
The Vietnam Grand Prix Corporation (VGPC), Promoter of the Formula1 VinFast Vietnam Grand Prix 2020, is delighted to announce Heineken as The Official Beer of the Vietnam Grand Prix, taking place on the streets of Hanoi next April 3rd– 5th. This new and exciting partnership with Heineken will further cement Formula 1's newest race as the most anticipated event in 2020.
With this partnership, Heineken will use its unrivalled experience in delivering world-class events to help light up the Formula 1 VinFast Vietnam Grand Prix's entertainment offerings. In particular, Heineken will support VGPC in delivering a major concert during the race weekend – this will be headlined by a soon-to-be-announced global music superstar and leading Vietnamese artists. Heineken will blow F1 fans away with more than just a race, bringing music, fashion and glamor to the first ever F1 race weekend to be hosted in Vietnam.
Prior to this, in April 2019, Heineken and VGPC had created an exciting world-class kick-off event for the Formula 1 VinFast Vietnam Grand Prix. The event featured the Aston Martin Red Bull racing team and music performances by world-leading DJ, Armin van Buuren, and attracted thousands of fans. This helped warm up the fans for the most thrilling and sensational race weekend to be staged in Hanoi in April 2020.
Speaking after today's announcement, the CEO of the Vietnam Grand Prix Corporation, Ms. Le Ngoc Chi said: "We are thrilled by today's news. Heineken's ability to elevate any event experience is an incredible asset to us as we strive to deliver a truly unforgettable experience for Vietnam's inaugural F1 race weekend. This collaboration will kick-start a decade of excitement, enthusiasm and success with the Formula 1 VinFast Vietnam Grand Prix."
Mr. Alexander Koch, HEINEKEN Vietnam's Commercial Director, shared the same excitement, "We are excited at the possibilities that this partnership opens up for Vietnamese fans. The F1 experience is always much more than a race and we will help make the Formula 1 VinFast Vietnam Grand Prix weekend the must-see event of 2020. As a Global Partner of F1, we look forward to bringing our experience of creating world-class entertainment at Grand Prixs all around the world to Vietnam. Heineken will also use the F1 platform and Vietnam's F1 race weekend to promote its commitment to its 'When You Drive, Never Drink' campaign that was launched in September 2017 to drive behavioral change around the issue of drink-driving."
As the newest street race on the calendar, the Formula 1 VinFast Vietnam Grand Prix will see the world's greatest drivers battle it out on the Hanoi Circuit, which runs to 5607m in length and features 23 corners, making it the only circuit alongside Singapore's Marina Bay Circuit to have as many turns. A feat of design, innovation & construction, the track will pose a stern examination of the drivers' strength and skills, whilst providing fans with a weekend of non-stop, adrenaline-fueled racing action.
A unique hybrid design, fusing a street circuit's characteristics with a permanent track layout, the Hanoi Circuit is the first of its kind to be developed in partnership by Tilke Engineers and F1's own Motorsports Division. With high speed corner sequences not seen at any other pure street tracks and as many as three overtaking points where cars will have the potential to duke it out side-by-side, this is a track designed to deliver spectacular racing.
The confirmation of Heineken's partnership as well as that of the Thailand Super Series as a support race, ensures that the Formula 1 VinFast Vietnam Grand Prix event schedule is shaping up nicely, promising a vibrant and exciting weekend of sport and entertainment with world-class performances on and off-track that is sure to deliver fans many unforgettable and thrilling moments.