The V6 will be dead before long at Mercedes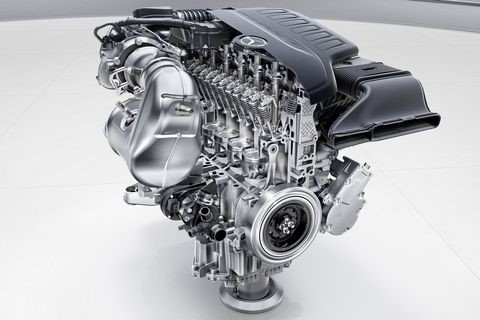 M256 straight-six
Yesterday at the Detroit Auto Show, Mercedes-Benz showed off two new straight-six-powered AMG models, the CLS53 and the E53. According to Ola Kallenius, R&D chief at Mercedes, more straight-sixes are inevitable. Speaking at a roundtable interview, Kallenius confirmed that Mercedes is essentially doing away with V6s in favor of its new M256 straight-six.
The reason? It's tied to the rise of the inline-four, according to Kallenius.
"Because four-cylinder is the dominating engine formula for the world, it makes more sense now to tack the six onto that," Kallenius told us. "That's opposed to the previous strategy where you have the V8 and the V6 of the same tree.
"In terms of our overall engine production strategy, the new four-cylinder and six-cylinder are branches of the same tree. The combustion chamber of those are essentially the same, the cylinder distance of 90mm is the same, and you can run these engines over the same production line."
It'll take some time before the changeover from V6 to inline-six is complete, though.
So for Mercedes, straight-sixes just make sense. The fact that they are "as smooth as smooth can be," according to Kallenius, is just a nice bonus. R&T