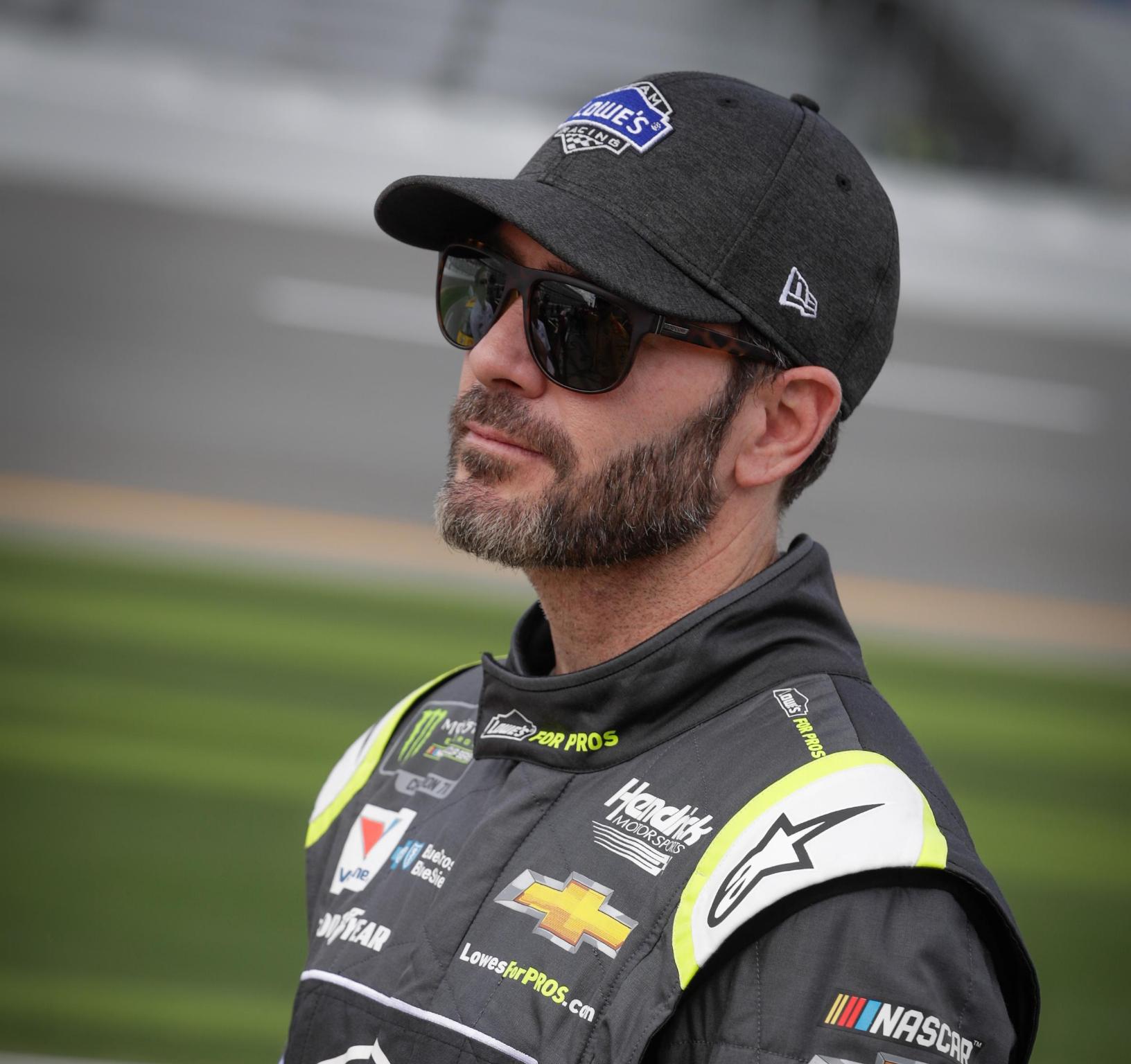 Jimmie Johnson
Harold Hinson for Chevy Racing
If, over a ten-year career, a NASCAR driver averaged a win every 25 races, he'd have roughly 14 career wins to his name. Not Hall of Fame numbers perhaps, but it would be good for a tie for 55th all-time, certainly respectable if not spectacular.
But when you average a win every seven races, to go 25 without a victory is unacceptable.
That's where seven-time Cup Series champion Jimmie Johnson sits after he finished 27th, four laps down last weekend in Atlanta. Even before a blown tire sealed his fate, Johnson wasn't running like a five-time Atlanta winner, qualifying just 22nd. Coupled with an early exit from the Daytona 500, Johnson currently boasts an average finish of 32.5. That's in the ballpark of Timmy Hill's average finish last season.
The comparison is, of course, unfair – 2018 is just two races old and anyone who expects Johnson to be battling Timmy Hill for finishes this year might want to lay off whatever they're partaking in. But Johnson's 25-race drought is worrisome, and nobody should be looking the other way.
At 42, Johnson is, by a couple of months, the oldest full-time Cup driver this year. He's not ancient, but it's hard to ignore his age when one of his teammates is 20. While his age is far from the only factor in his current slump, there are a few warning bells, mainly his 2017 numbers. Johnson's average start of 16.9 and average finish of 16.8 were both the worst of his career. Last year was the first season in five years where Johnson didn't win a pole. While he won three races, his win total was his lowest since 2011.
If his age isn't the reason for his slump, what is?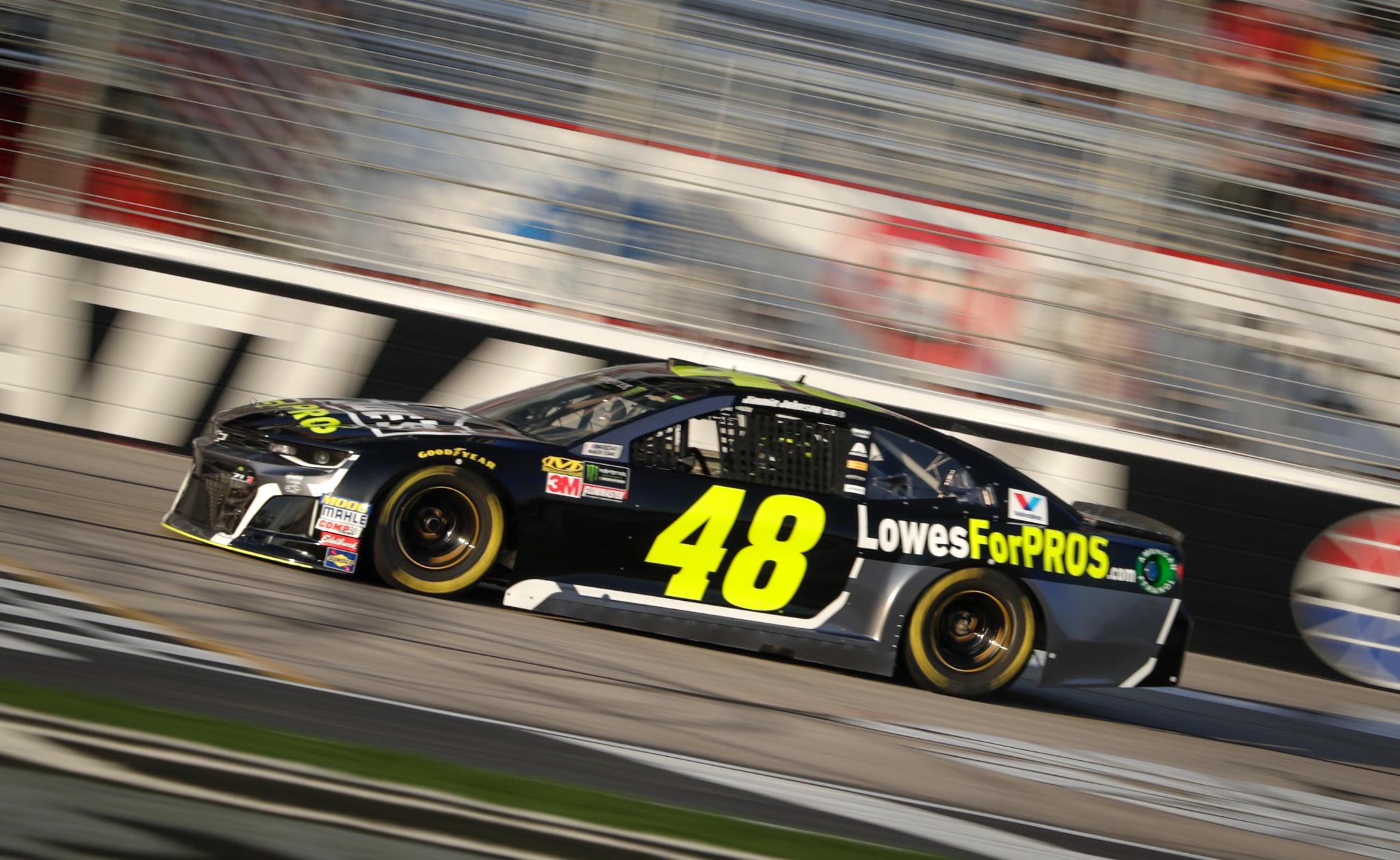 Johnson qualified 22nd for last Sunday's race at Atlanta….
Harold Hinson for Chevy Racing
There are a couple of possibilities here, and it's most likely a combination of factors. Let's start with the cars. The current car is lighter and has less horsepower than the Cup cars Johnson drove so successfully for most of his career. They're more like the XFINITY Series cars from several years ago—cars that Johnson was never nearly as successful or comfortable in. Tire compounds are different too, making pit strategies learned over the years obsolete. No driver has transitioned from one generation of Cup car to the next as well as Johnson, but the current configuration seems to have him stymied.
The other place to look is on top of Johnson's pit box. Crew chief Chad Knaus is one of the best in the business, probably the best over the time since he and Johnson joined the series full-time in 2002. He and Johnson communicate well and Johnson has said he hopes they'll finish out their careers together, though it's likely Knaus will step away before Johnson does.
There was a time when it didn't matter what the race threw their way, because between them, Knaus and Johnson could find a way to overcome it. It hasn't been that way for a few years, though. Whether other teams figured out how to employ the same strategies they always used or found better ones, the magic has faded somewhat. Critics have often criticized Johnson by saying Knaus was responsible for his success, but in the last couple of years, Johnson has held on and pulled out races despite calls that didn't work as planned.
When you're the best in the game, as Johnson and Knaus have been long enough to cement them both as first-ballot Hall of Famers, it's also easy to stagnate, because what you're doing works for so long, and when it doesn't, the solution isn't there because you never had to find it before. It's easy to be the best; it's hard to catch up to the pack. Johnson can't deny he's playing catch-up right now.
That's not a great spot for his team. Once behind the curve, it can take months, even years to catch up. And Johnson doesn't have that much time.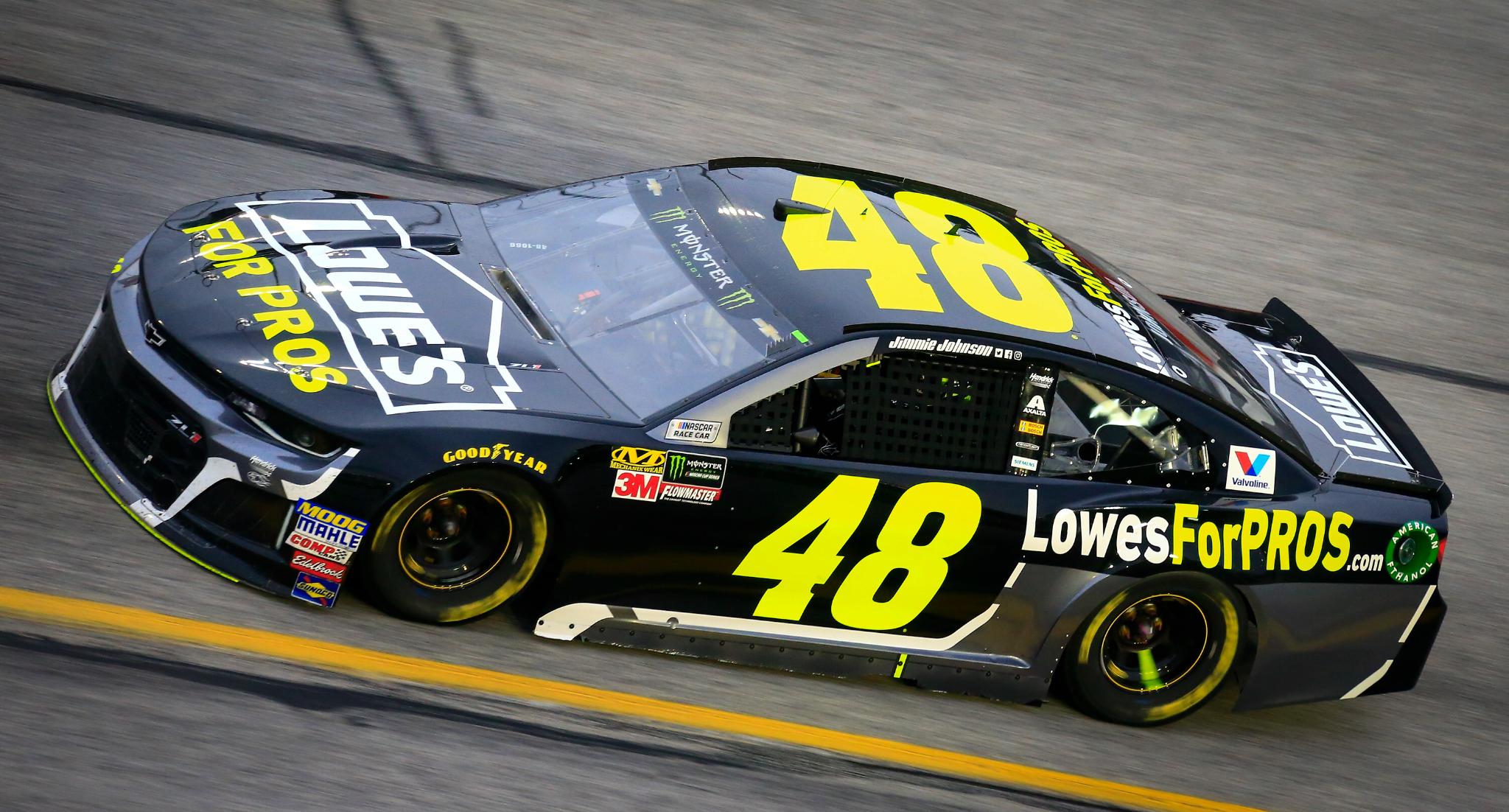 ….and finished four laps down in 27th after blowing a tire
Jim Fluharty for Chevy Racing
Should Johnson's team or fans be hitting the panic button? Not quite yet. Remember, the Chevrolet Camaro has a whopping two races on it so far, one of them a plate race, and the new Toyotas took half a season to dial in last year. Johnson didn't suddenly forget how to drive, either.
If he's out to lunch at tracks like Martinsville and Dover, though, it might be time to look at some changes, maybe even starting on the pit box. Knaus could thrive with a youngster like William Byron, who would provide a fresh slate for the crew chief in terms of setup and strategy, and Johnson might benefit from fresh ideas as well.
But we're not there yet. Time isn't on Johnson's side in terms of catching David Pearson or even Jeff Gordon on the all-time wins list, but he's already in heady company. Expect him to pass Bobby Allison and Darrell Waltrip on the list in the next year or two, and then he can make a run at Gordon. Johnson defined an era in NASCAR by overcoming the odds. Don't bet against him just yet.
[adinserter name="GOOGLE AD"]