Revised qualifying format for 24 Hours of Le Mans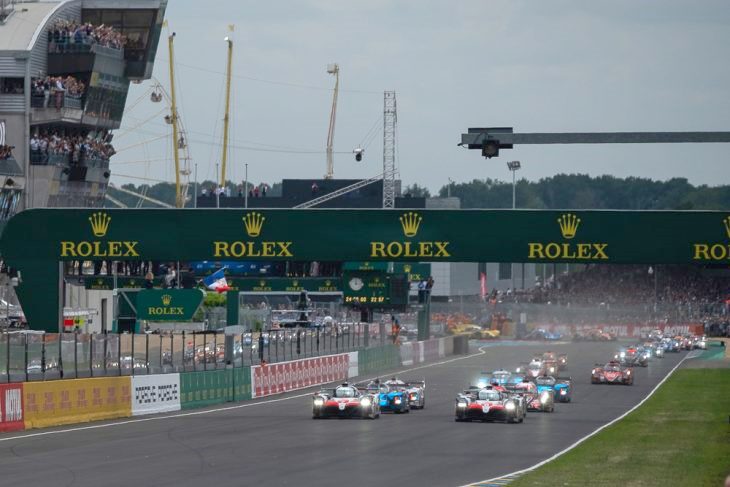 LeMans
The traditional qualifying session for the 24 Hours of Le Mans has been shaken up for 2020. There will now be two stages, designed to encourage sheer speed and some spectacular track action.
On Wednesday, from 23:15 to 0:00, there will be a 45-minute qualifying session when all entries in the race will take to the track at the same time. At the end of this session, 24 competitors – the six best in each class – will go on to compete in a new "Hyperpole" session the next day when the first six places on the grid will be determined for each class.
So, on Thursday, from 21:00-21:30, 24 cars (six LMP1s, six LMP2s, six LMGTE Pros and six LMGTE Ams) will all head out on track for a demonstration of pure speed where the time that counts is the time achieved by the fastest driver on each team. The 24 competitors will not be permitted to return to their garage during this Hyperpole session. However, they will have a free choice of tires, within the limit of their tire allocation for the race.
The 2020 24 Hours of Le Mans grid will now be formed per category: LMP1, LMP2, LMGTE Pro and LMGTE Am. Competitors that do not make the cut for the Hyperpole session will qualify according to the times achieved during Wednesday's 45-minute session.
This is how Wednesday and Thursday's free practice, qualifying and Hyperpole action will play out:
Wednesday 10 june 2020
15:30–20:00: free practice
22:00–23:00: free practice
23:15–24:00: qualifying
Thursday 11 june 2020
17:00–19:00: free practice
21:00–21:30: Hyperpole
22:00–24:00: free practice
Pierre Fillon, President of the Automobile Club de l'Ouest: "It's all change at the 2020 24 Hours of Le Mans. With this new qualifying format and the Hyperpole showdown for the fastest 24 competitors – six from each of the four classes – we are guaranteeing two exciting sessions for both drivers and spectators, where all the focus will be on sheer speed in a quest for the perfect lap. Adrenalin, suspense and concentration will be at a max for every team out there. It will be a thrilling prelude to the ensuing 24-hour battle on our iconic 13 km track. Le Mans will once again be a celebration of racing that goes on for several days, and not just a weekend."