Job Van Uitert To Join United Autosports For 2020 ELMS And LeMans 24 Hours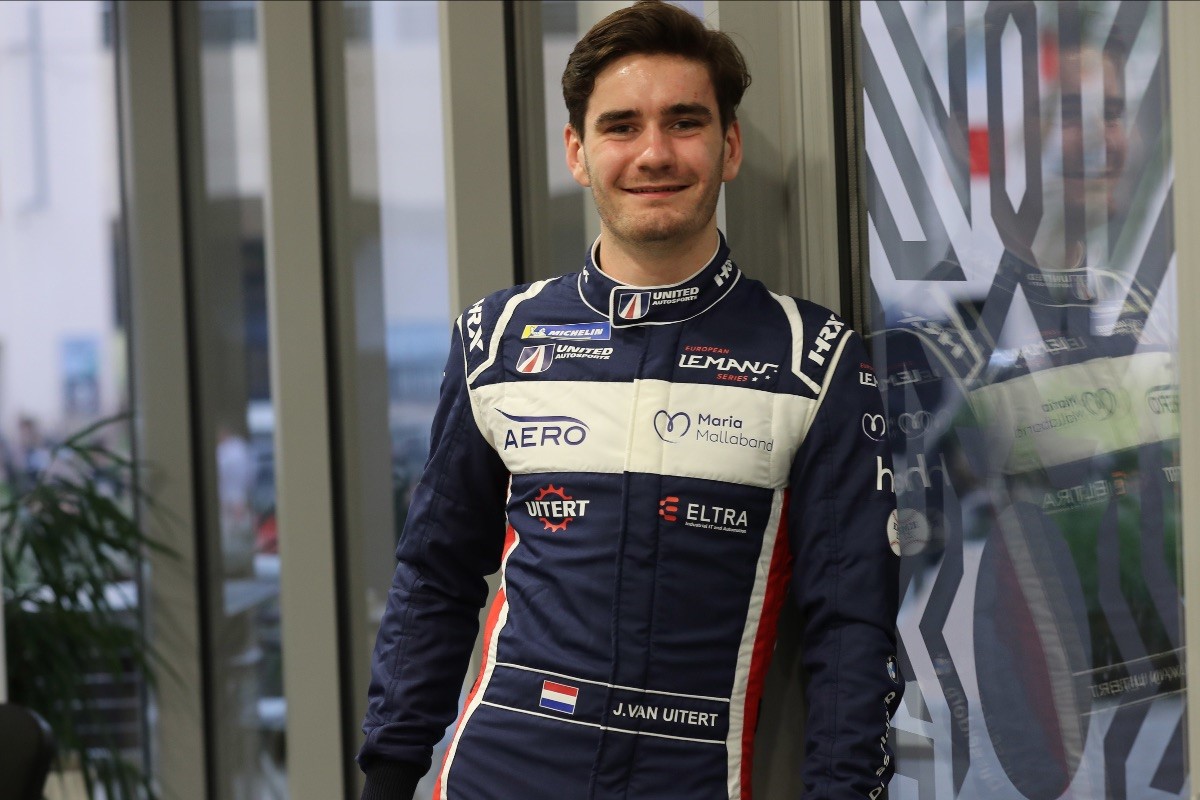 Job van Uitert
United Autosports are pleased to announce that Job van Uitert will join their LMP2 team for the 2020 European Le Mans Series and, pending an entry invitation, the Le Mans 24 Hours.
The Dutch driver will be racing alongside Alex Brundle and Will Owen in the Oreca 07, with the season starting at Barcelona in Spain at the end of March. The trio will also race together in the Le Mans 24 Hours, pending the team gaining an entry invite.
Job made his ELMS debut in 2018 racing in the LMP3 class, finishing the year with two wins, three podiums and the LMP3 Championship title. He was also named ELMS Rookie of the Year. In 2019 he moved up to the LMP2 class where he scored two wins and three podiums, finishing second in the championship. Job has also raced in selected rounds of the FIA World Endurance Championship, as well as competing in the WEC Rookie Test in Bahrain last weekend.
Job completes United Autosports' LMP2 driver line up for the 2020 season. The team have also announced their first Michelin Le Mans Cup pairing for 2020, as Gerry Kraut and Scott Andrews join the team. The team's ELMS LMP3 driver line ups will be announced in the New Year.
Job van Uitert, driver, United Autosports:
"I'm truly excited to join United Autosports for 2020. I have raced against the team in both my seasons in the ELMS as well as at Le Mans and I know how good they are. We've been talking with each other, trying to get the stars aligned for a few years and to be finally joining the team next year is fantastic and I want to thank Zak Brown and Richard Dean for the opportunity. Line-up wise we will be very competitive and it is great to have Alex Brundle and Will Owen as teammates. I'm sure we will have a great season together with many fun moments and hopefully a lot of champagne."
Zak Brown, Team Owner and Chairman, United Autosports:
"I'm delighted we have completed our LMP2 team before the Christmas break. Job is a welcome addition to our team. He is fast and will fit in well alongside Alex and Will. I am confident we have two driver line ups that can challenge for race wins and ultimately the championship in ELMS next year."
Richard Dean, Team Owner and Managing Director, United Autosports:
"I have been watching Job progress since we ran an LMP3 test for him in 2017 where he was extremely impressive. We were close to an agreement together in 2018 and again in LMP2 for 2019, so I am pleased we have finally managed to get a deal together for the 2020 season. Job is fast, now he has a season of LMP2 experience too. He is an exciting addition to our team and shows our intent to go for race wins with both of our LMP2 cars. He will fit in very well with the structure and alongside Will and Alex. It is rare at this stage for anybody to have all their drivers signed for the following season, so to be able to say that about our LMP2 team is terrific."