Braden Eves Joins Exclusive Autosport For 2020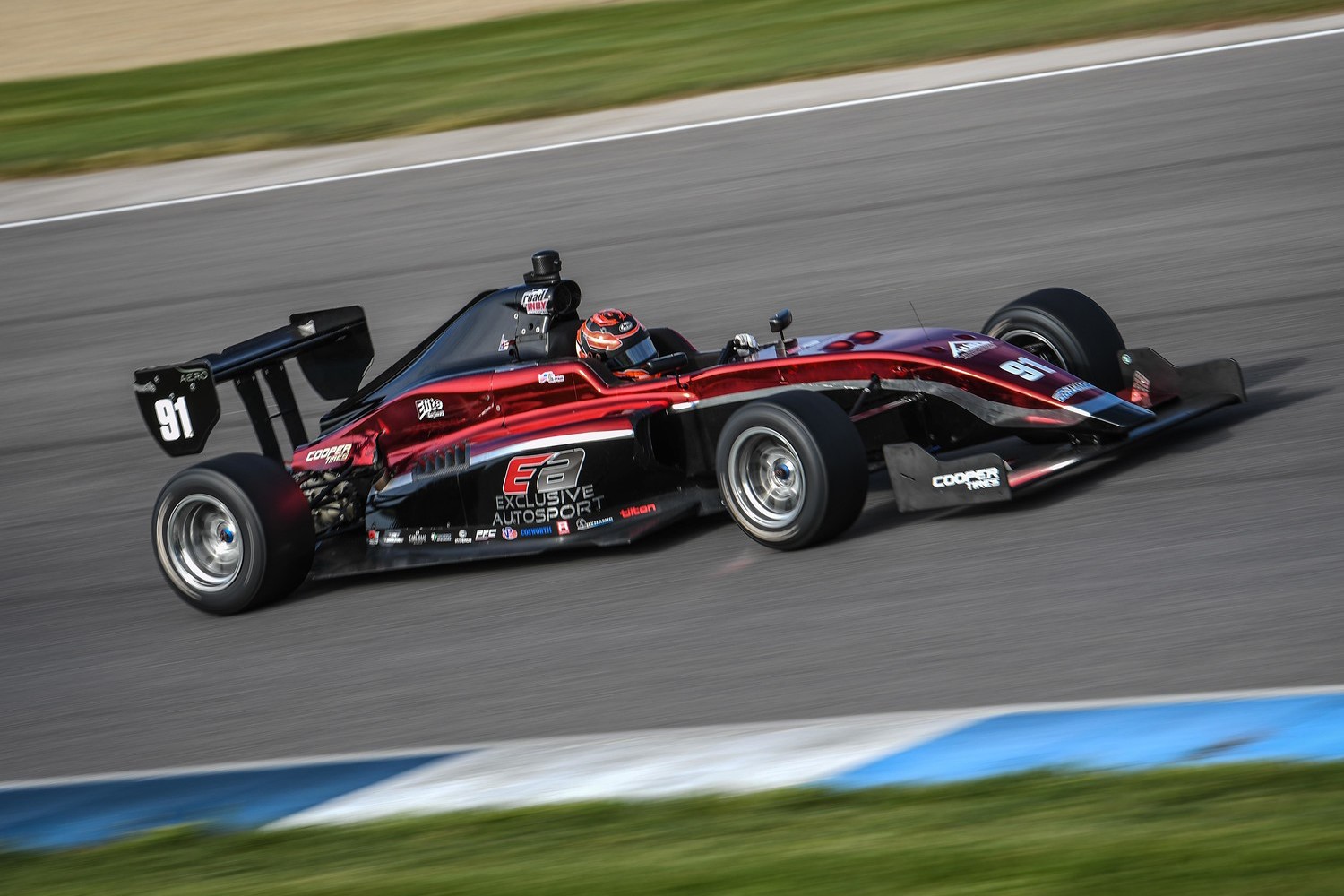 Braden Eves
Exclusive Autosport is extremely excited to officially announce the addition of 2019 Cooper Tires USF2000 Champion Braden Eves for the 2020 Indy Pro 2000 Championship Presented by Cooper Tires season. Thanks to his six wins and eight podium finishes that propelled him to the USF2000 title, Eves received a scholarship worth $305,600 to advance up the ladder and compete in the 2020 Indy Pro 2000 series. Eves will run the #1 on his Tatuus PM-18 car with Road to Indy livery as a part of the scholarship program, as well as the logos of his sponsors MDRN Livery, CCFI and Huston Insurance. Exclusive Autosport is thrilled to welcome Eves to the team, which has won a total of five Indy Pro 2000 races over the last two seasons.
"Today's announcement, signing Braden Eves, is one I am extremely proud of," enthused Michael Duncalfe, Team Principal. "I am truly honored that Braden chose Exclusive Autosport as the team to bring his 2019 USF2000 Champion scholarship winnings to and compete for the 2020 Indy Pro 2000 Championship Presented by Cooper Tires. I feel Braden gelled really quickly with our team, and his engineer Mirl Swan, topping the time charts in his first day with our program (at the Chris Griffis Memorial test in October). Braden is an extremely focused and highly motivated individual. He shows immense depth in his driving very early on in his career. I am optimistic about the upcoming year and our eyes are focused on one thing, competing for the 2020 championship."
Eves, 20, got his start racing karts at the age of 6 in Ohio. Braden continued to practice and train to achieve his dream of becoming a professional race car driver, competing in assorted regional and national series. In 2012, he won his first regional championship, scoring the title in the WKA Great Lakes Sprint Series. Braden continued to improve his skills moving up the karting ranks, winning on the ultra-competitive Superkarts! USA Pro Tour. In 2017, Eves made the jump to cars, competing in three F4 U.S. Championship race weekends, posting one win and six podiums in eight races. The Ohio driver returned in 2018, running three additional F4 events before ultimately choosing to make the jump to the Road to Indy, participating in the USF2000 season finale at Portland International Raceway. 2019 was Eves' first full season in USF2000, and he came out of the box with success, winning the first four races and ending the season with an astounding four poles, six wins and 12 top-fives, earning him the 2019 championship.
"I'm so happy to finally announce the signing," said Eves. "Exclusive Autosport is a top-notch team with an extremely talented crew and fantastic engineers. This is the most excited I've ever been for a racing season. I can't wait to show what we can do together! I also want to give a huge thank you to Dan Andersen and Chris Pantani at Cooper Tires once again for the Road to Indy scholarship system. Without it, racing at this high a level would be simply impossible. I can't wait to get started!"
Exclusive Autosport is already preparing for the 2020 season, continuing with their winter testing program. The team intends to come out with a strong effort, giving Eves every opportunity to win races and secure its first Road to Indy championship.