British energy drinks company in talks to buy Force India (3rd Update)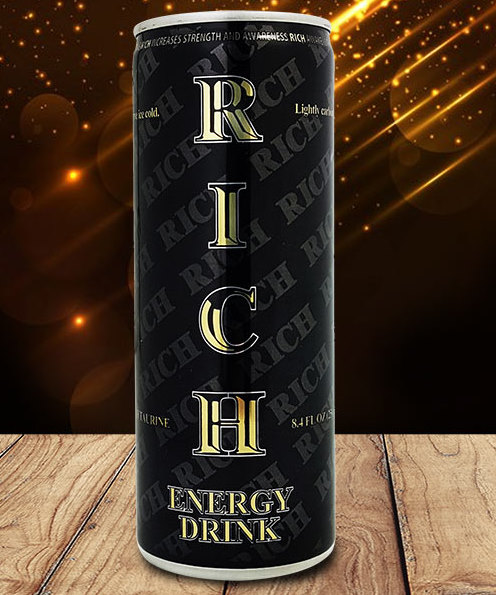 Look for the pink cars to become black and gold
UPDATE So it wasn't a 'false' rumor after all. Rich Energy is heading a consortium to buy the F1 team and the move would see it extend its rivalry with market leader Red Bull to the world of motor sport.
Founder and chief executive William Storey said that being in F1 will help the firm, which sells its namesake premium energy drink in 23 countries, to expand its presence around the world.
"F1 is the perfect platform for the brand, motorsport is all about a fast, glamorous lifestyle. It works for Red Bull," he added.
Force India, which finished fourth in last season's constructors championship, is being sold by UK-based Indian drinks tycoon Vijay Mallya, who is currently fighting attempts to extradite him back to his home country, where he faces allegations of money laundering. Express.co.uk
(GMM) A takeover of the Force India team may still be in the works.
In February, reports emerged that talks between the Silverstone based team and a consortium led by British energy drinks company Rich Energy were taking place.
But Force India denied a $280 million deal was being discussed.
The team insisted there "is no offer from potential investors under consideration".
However, sources now report that delay in Force India changing its name for 2018 could be because the new owners wish to change the name next year instead.
The same sources say the Rich Energy deal could be completed later this month.
Asked what the next step is for Force India, Mexican driver Sergio Perez said: "I think the next step the team should take is on the budget.
"There are good things planned for the future but nothing confirmed yet, but the main thing has to be the budget," he told Spain's El Mundo Deportivo.
Without more cash, Perez thinks Renault and McLaren threaten Force India's fourth placed spot in the championship.
"We'll have to be careful with them this year because their progress is huge," he said.
"It's going to be difficult. There's a lot of competition," he admitted.
What Perez is happy about is his teammate Esteban Ocon, even though they clashed badly on and off the track in 2017.
"The reputation Ocon has now is because he is next to a competitive driver, which makes me feel proud," he said. "It's also important for me to have a comparison with an elite driver like Esteban."
Force India not being sold….yet
02/22/18 This rumor is downgraded to 'false' today.
Sahara Force India Statement
Following recent media reports speculating on the sale of Force India Formula One Team Limited, the Company's shareholders wish to clarify that there is no offer from potential investors under consideration.
The Team is focused on the start of testing next week where the 2018 car will be presented in Barcelona on Monday 26th of February. The team's drivers, Sergio Perez and Esteban Ocon, will pull the covers off the VJM11 and pose for photos in the pit lane at 8:00am local time.
Vijay Mallya
02/22/18 (GMM) Force India is in talks to be taken over.
British newspapers The Sun and the Daily Mail report that talks are taking place with a consortium led by British energy drink company Rich Energy.
The news comes as the Silverstone based team considers changing its name, and amid owner and boss Vijay Mallya's well-publicized legal troubles.
The reports say the takeover group is led by Rich Energy founder William Storey but also backed by "a wealthy consortium of business figures".
Rich Energy and Force India would not comment, but the Daily Mail cited sources that suggested the deal could be worth $280 million.
02/20/18 A British energy drinks company are in talks to buy Formula One team Force India.
Sportsmail rumors that Rich Energy are leading a consortium who are in negotiations over a deal worth around £200million.
Silverstone-based Force India finished fourth in last year's Constructors' Championship but the team is expected to be sold with Indian owner Vijay Mallya fighting extradition back to his home country amid allegations of money laundering.
Rich Energy – whose shareholders include former Newcastle and England midfielder Rob Lee, who is also a company ambassador – was founded by its chief executive William Storey.
The company already has a number of partnerships within Formula One, including the Monaco Grand Prix.
It also has deals to supply drinks for West Ham United Ladies and Hilton Hotels.
It is thought that Storey, 39, is fronting the takeover attempt and, if successful, it would make them just the second British-owned F1 team, joining nine-time champions Williams.
Veteran financier Laurie Pinto is also understood to be advising the group.
Force India's drivers are Mexican Sergio Perez and France's Esteban Ocon, who finished seventh and eighth respectively in the Drivers' Championship last season.
Sources close to the proposed deal confirmed that talks are taking place but both Rich Energy and Force India declined to comment.