Pritchett, Hight Set National Records in NHRA Qualifying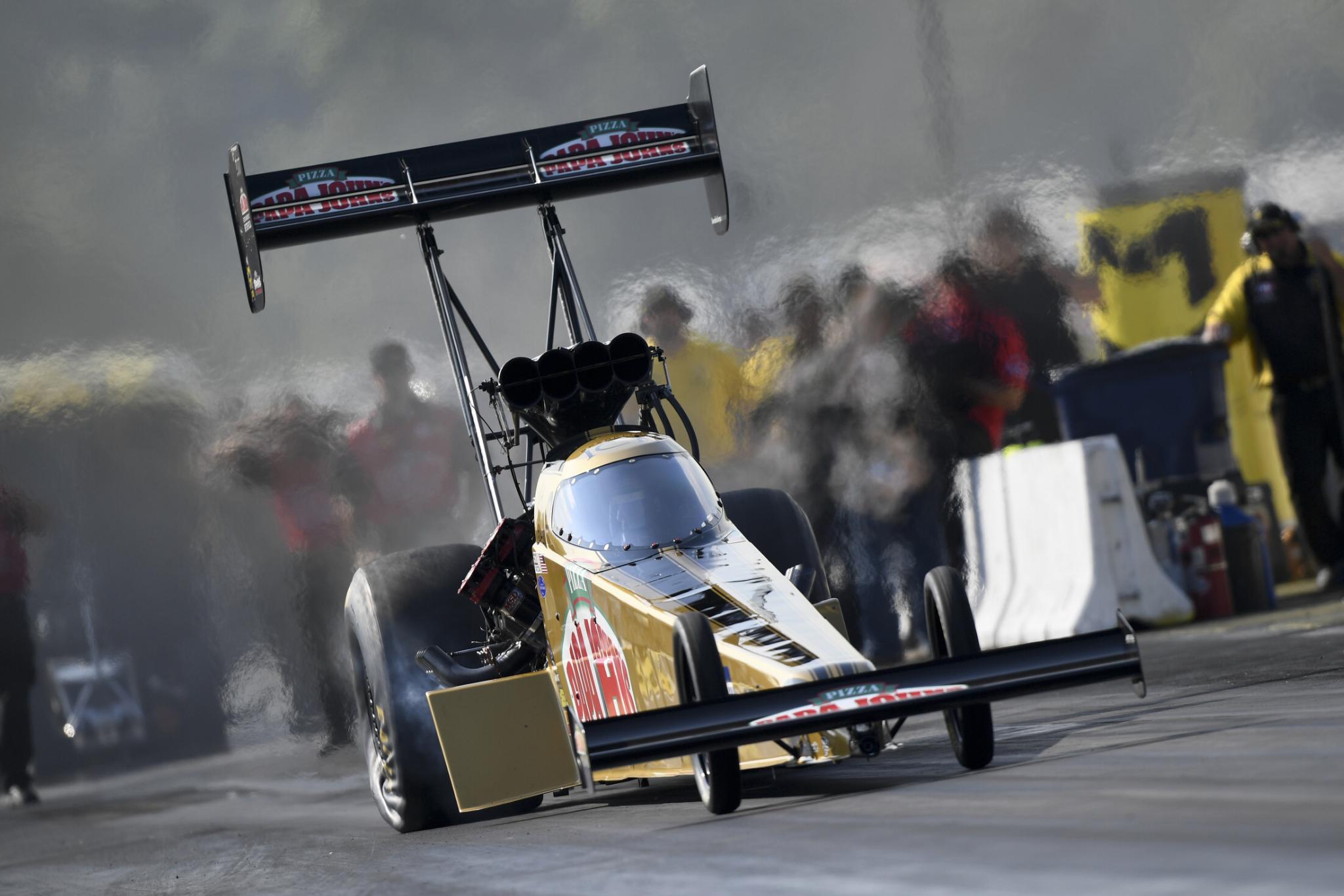 Leah Pritchett
Leah Pritchett's quickest run in NHRA history withstood Saturday qualifying at the Lucas Oil NHRA Nationals at Brainerd International Raceway to earn her the Top Fuel No. 1 qualifier.
Robert Hight (Funny Car), Tanner Gray (Pro Stock) and Hector Arana Jr. (Pro Stock Motorcycle) also secured the No. 1 qualifying position in their respective categories at the 17th of 24 events on the 2017 NHRA Mello Yello Drag Racing Series schedule.
Pritchett's 3.640-second pass at 330.63 mph in her Papa John's Pizza dragster from Friday night secured her sixth No. 1 of the season and seventh of her career. In the first round of eliminations, Pritchett will face off against Rob Passey.
"Brainerd is the epitome of throw down central so that's what we did last night," Pritchett said. "Today was about getting ready for Sunday. Obviously, our national record gave us, delivered us, blessed us with a green hat but Q4 today was looking pretty good for us. We threw down last night and today was just about race day."
Brittany Force is qualified second with a run of 3.64 at 333.16 in her Monster Energy dragster and will face Steve Chrisman while Doug Kalitta is in the third spot and will race Terry Haddock.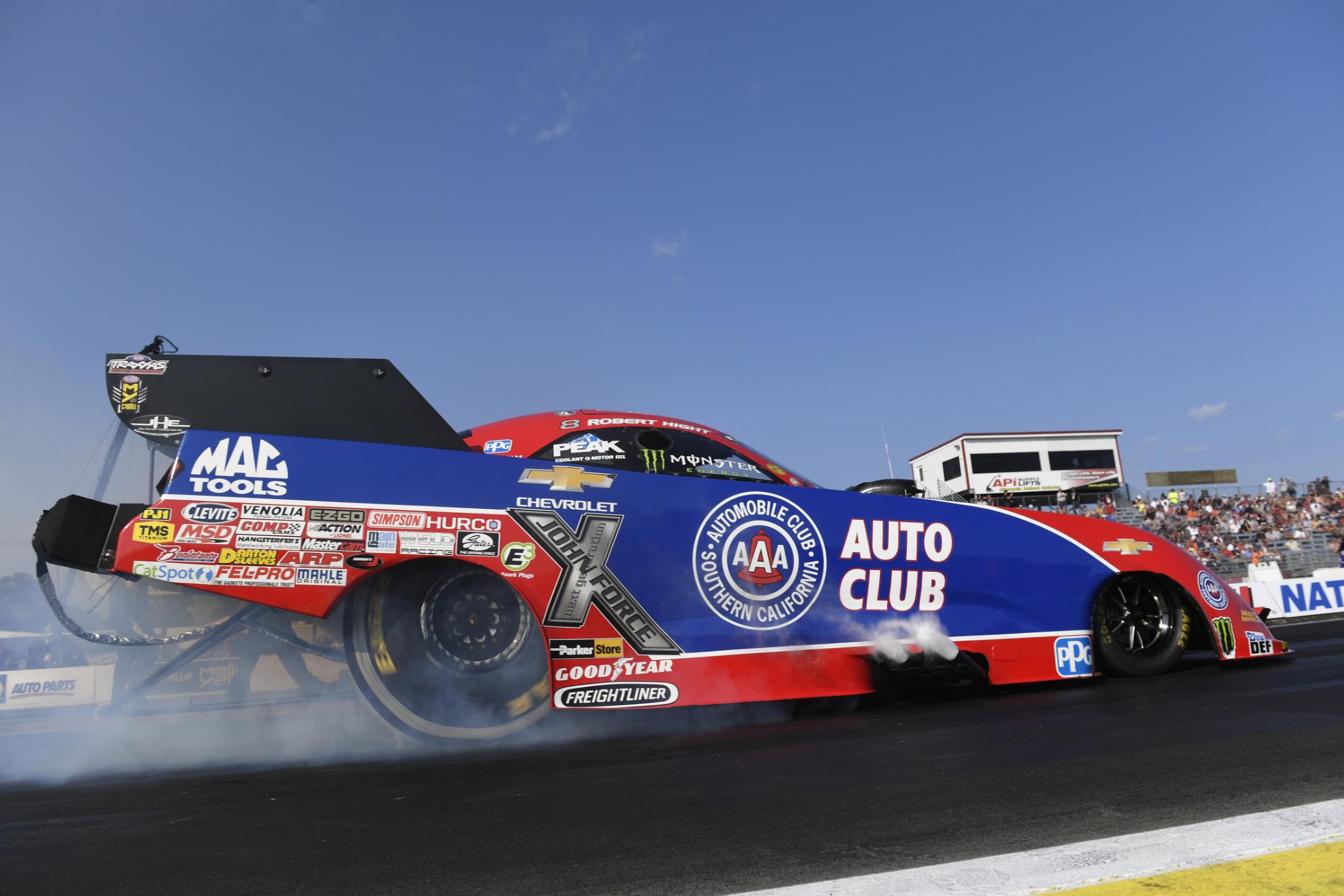 Robert Hight
Hight sits at the top of the Funny Car field after running the elapsed-time national record of 3.793 at 338.00 in his Auto Club of Southern California Chevrolet Camaro during Friday's qualifying. It is his third consecutive No. 1, fifth of the season, 54th of his career and first at Brainerd International Raceway . He'll face Dale Creasy Jr. in eliminations.
"We smoked the tires in Q3 for the first time in 11 runs, that's impressive," Hight said. "I think sometimes it's a good thing to push a little on Saturday so you know your limitations for Sunday. We need to make four good runs here tomorrow and get back to the winners circle. First round is going to be killer, the track will still be cool and you'll see 3.80s in Funny Car."
Matt Hagan holds the No. 2 position in his Pennzoil / Mopar Express Lane Dodge Charger R/T with his 3.807 pass at 336.57 that will have him face Cruz Pedregon in eliminations and 16-time world champion John Force is third and will be matched up with Jim Campbell.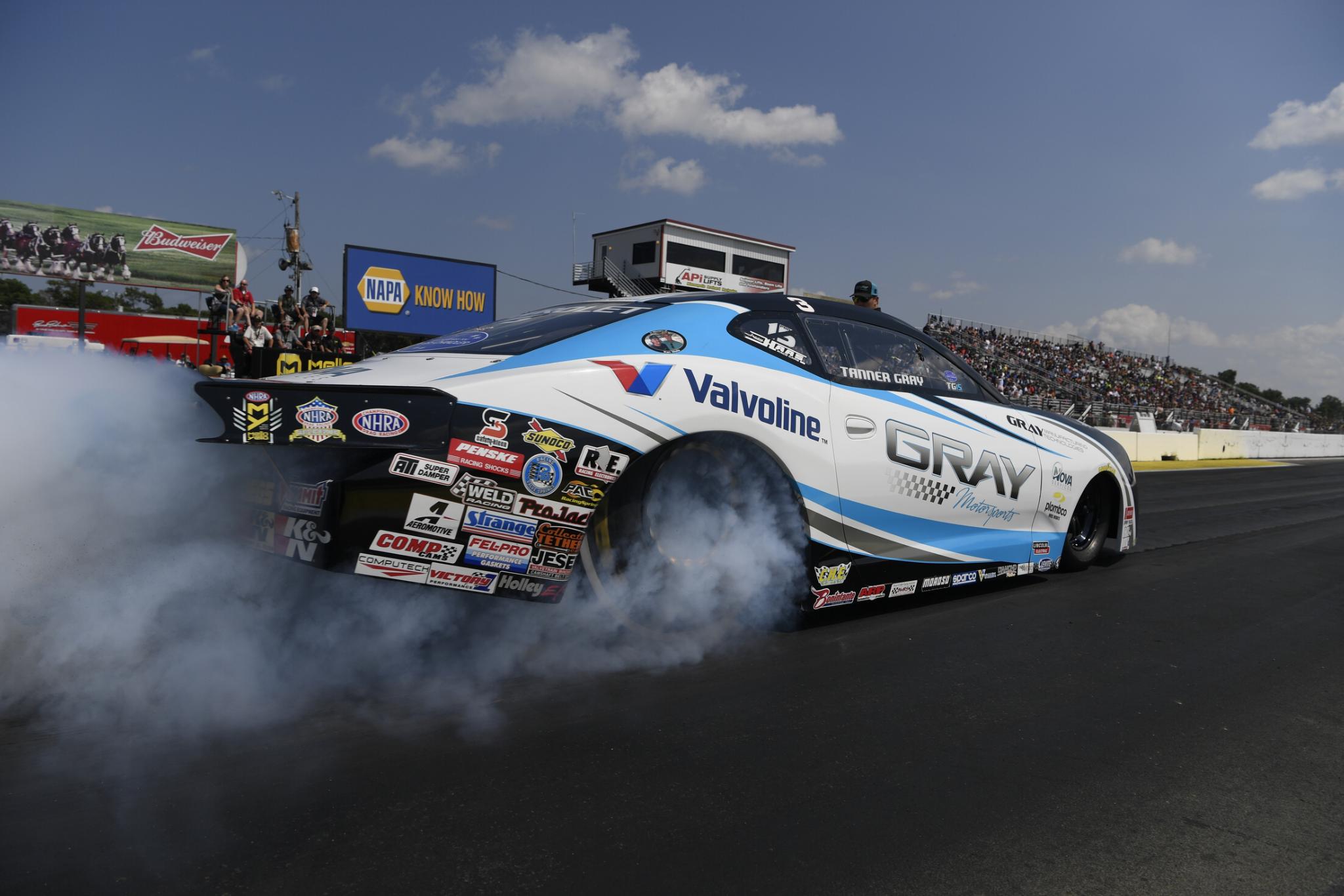 Tanner Gray
Rookie Gray leads the Pro Stock category with his pass of 6.607 at 208.17 in his Gray Motorsports / Valvoline Chevrolet Camaro from Friday. It was his third No. 1 qualifier.
"All my guys have given me great equipment," Gray said. "In racing it's not so much about the driver anymore, it's about the equipment you have behind you. I've been blessed to be put in some awesome equipment. I've done a small part: just let go when you see the light and push or pull. The guys have given me a fast race car. Hats off to them, they're the reason behind all the success."
Points leader Bo Butner is in the No. 2 spot with his pass of 6.617 at 207.69 in his Jim Butner's Auto Chevy Camaro and will face David River in the first round. Veteran Allen Johnson is third and will compete against Mark Hogan.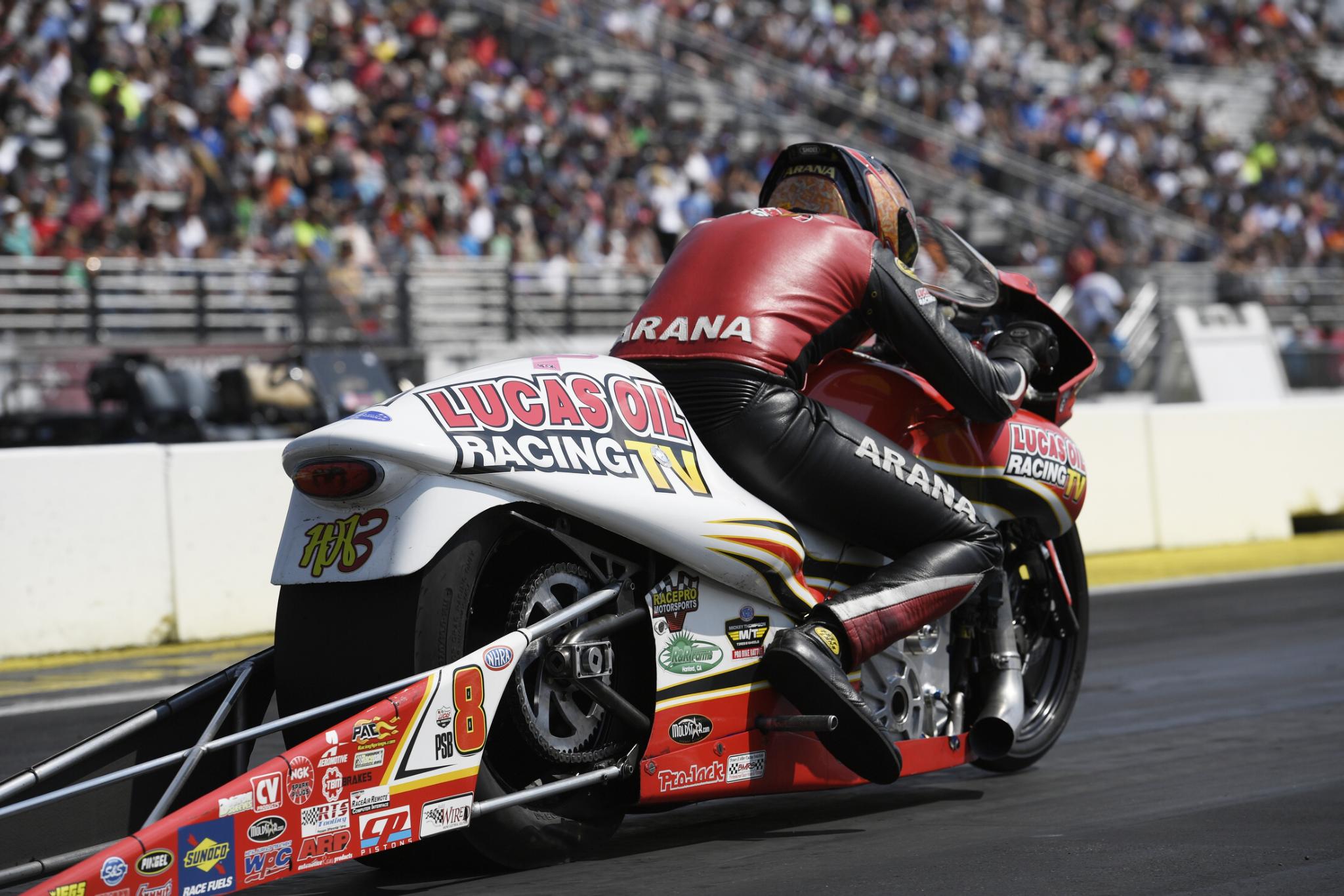 Hector Arana, Jr.
Arana Jr. raced to his first No. 1 qualifier of the season with a 6.879 pass at 194.24 on his Lucas Oil Buell from Friday. It is the 19th No. 1 of his career. He will lineup against James Underdahl in the first round of eliminations.
"This means a lot to me, not only me but everybody back at the shop, everybody on the crew," Arana said. "Everybody worked so hard for this and it's nice to finally get the results that we're getting. It's really awesome. It's so awesome to get the number one. It really does mean a lot.
Reigning Pro Stock Motorcycle world champion Jerry Savoie is qualified second with a 6.882 at 193.57 from Saturday qualifying and will have to get past Mike Berry in the first round. Matt Smith is third and will see Fred Camarena in the first round.
Eliminations at the 36th annual Lucas Oil NHRA Nationals begin Sunday at noon ET. Catch the action live on FOX Sports 1 (FS1) at 2 p.m. ET.
[adinserter name="GOOGLE AD"]