Matt Kenseth's Ouster Kicks Off NASCAR "Silly Season"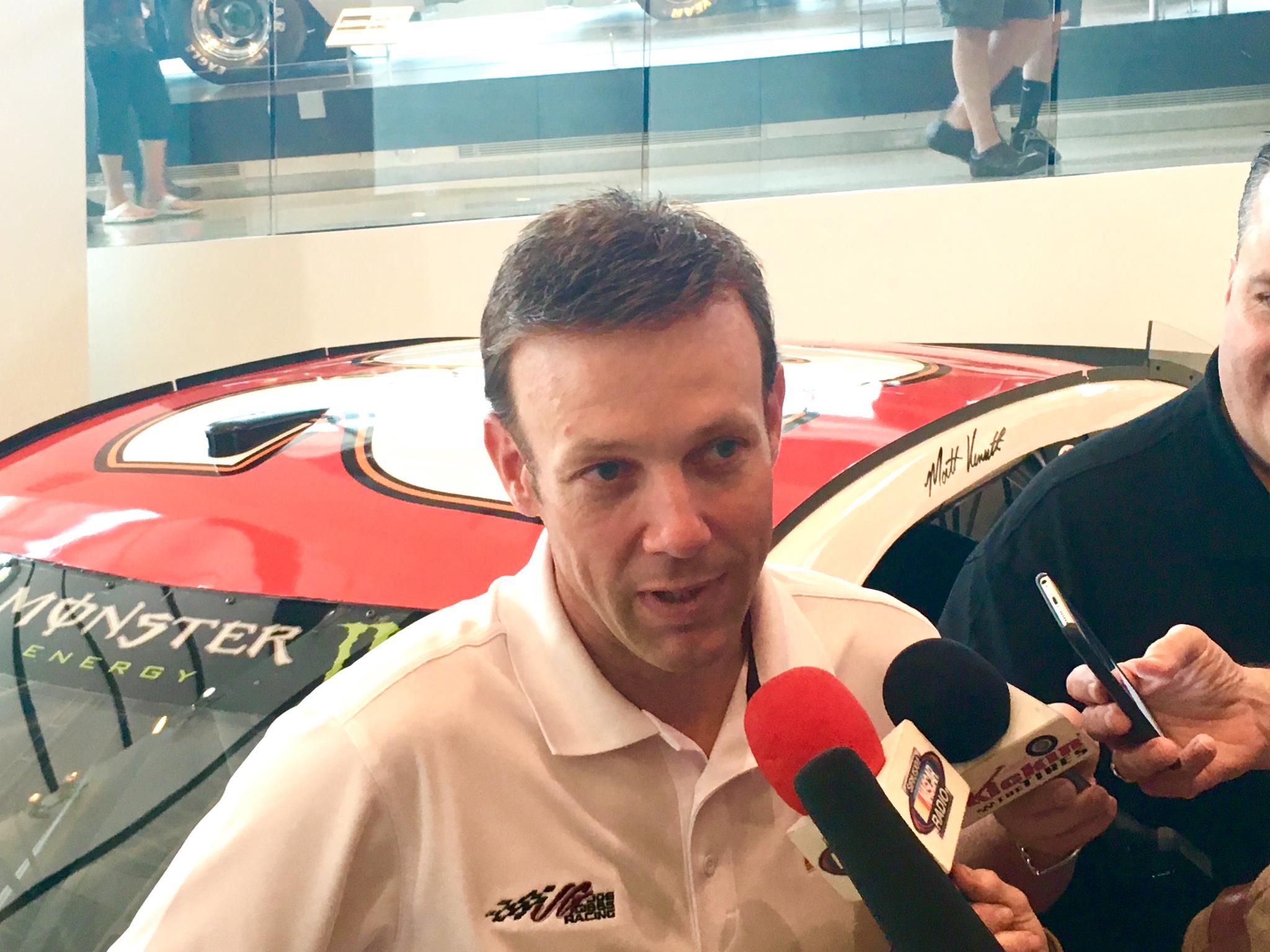 Matt Kenseth
Pete McCole/ AR1
The Monster Energy NASCAR Cup Season has just crossed the half-way mark of the 2017 season, which means the 2017 Silly Season starting to ramp up, and the first domino to fall came today when 2003 Cup Series Champion Matt Kenseth announced that he would not be back behind the wheel of the no. 20 Joe Gibbs Racing Toyota next season.
Kenseth, a 19-year veteran who has spent the last four years driving for JGR, will likely be replaced by rookie Erik Jones, who is currently running for Furniture Row Racing – a technical partner of JGR – in a one-year deal.
"As of today I do not have a job for next year," said Kenseth. "I certainly hope to still be racing. I think I got some wins left in me and hopefully can race for championships. I do not think I will have the option to race at JGR next year, unfortunately."
While no formal announcement has been made about Jones taking over Kenseth's ride, it's long been anticipated.
Every season around this time of year, teams and drivers start positioning themselves for next season – drivers lining up rides, teams lining up drivers – in a ritual know as "Silly Season", and usually it's one driver or one team who are the first domino.
Kenseth is but the latest in a long line of veteran drivers who are being pushed aside by in a new youth movement that is sweeping through the Cup Series, with a new crop of rookies looking to secure rides for the 2018 season and teams looking fill their rosters with up-and-coming "young guns".
Unlike some of his contemporaries who have opted to hang up their helmet, Kenseth plans to continue racing in the Cup Series, but where, oh where, could Kenseth end up?
Let's look at the possibilities:
-Junior's Old Ride
With Dale Earnhardt, Jr.'s pending retirement looming, there's room at the inn at Hendrick Motorsports. While the 88 car hasn't been the championship-caliber team that Johnson's has been since Junior came on board in 2008, it's still seen as one of the premiere teams in Hendrick's stable and Mr. H would love to fill the seat with a marketable "Young Gun" like he has with Jeff Gordon's old ride, AND he has a potential young hotshoe rising through the ranks in the Xfinity Series in William Byron.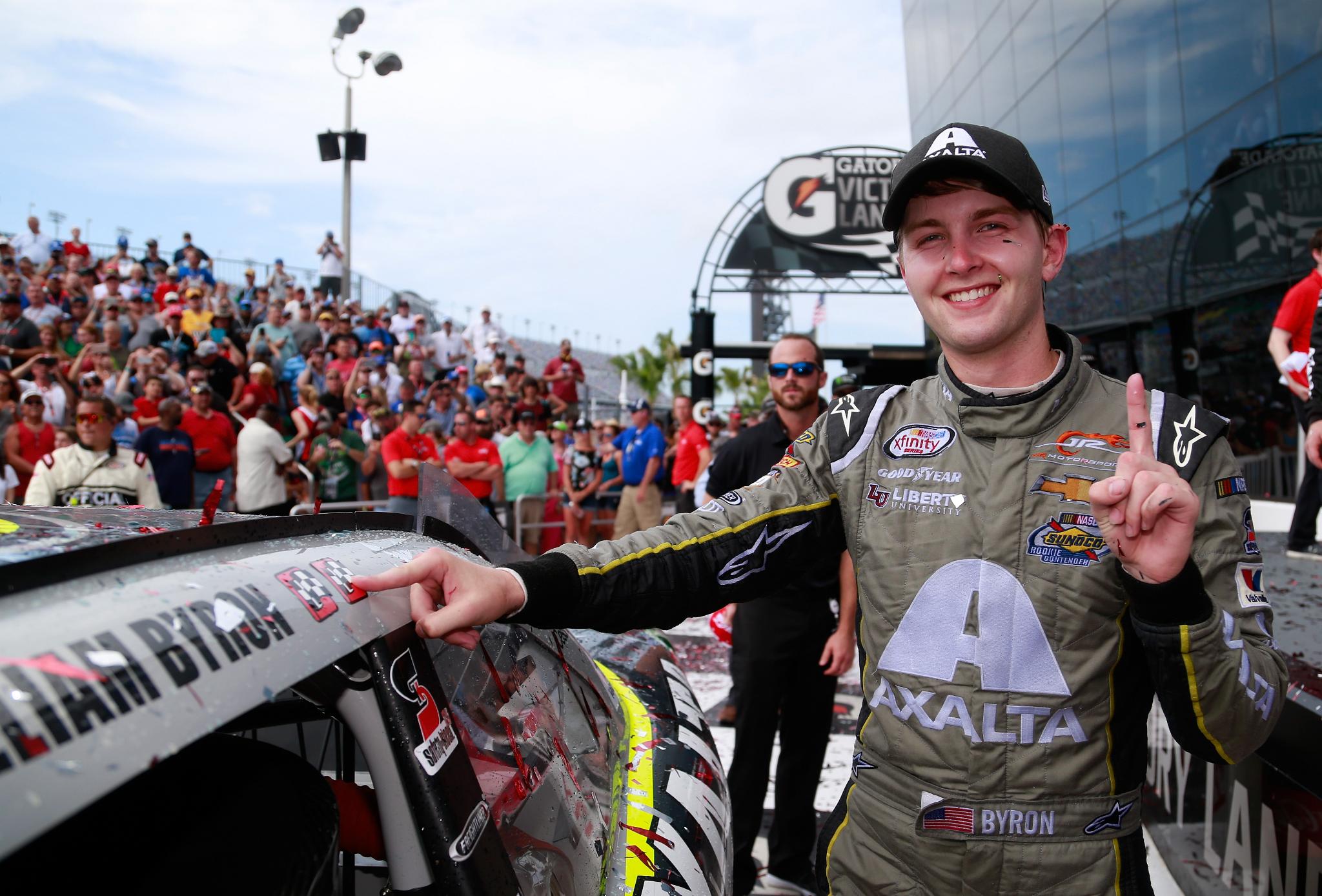 William Byron
Matt Sullivan/Getty Images
Problem is, Byron is just a rookie in the Xfinity Series – albeit a rookie with two wins in just 15 starts – and would be facing a tough learning curve coming into Cup after just one season. But if Byron can bring in the sponsorship money, Hendrick might be thinking about moving Byron up next season and letting him learn on the job.
Throwing Kenseth in the mix here raises some interesting possibilities: fill in for a year and let Byron take over the seat, or maybe take over the ride long term?
Also throw in the situation with current Hendrick driver Kasey Kahne, whose contract is up at the end of next season. Could Hendrick keep Kenseth in the 88 ride and have Byron take over the no. 5 car? There's also a slew of other drivers in Hendrick's pipeline like Alex Bowman, Justin Allgaier and Michael Annett – all running for JR Motorsports in the Xfinity Series – who could be in the mix as well.
–Going Back Home Again
If Kenseth is feeling nostalgic, he could land a ride with his old boss, Jack Roush, who has been limping along with just two cars since the start of the season.
Kenseth began his career at Roush in 1998 and drove for them for 15 years before moving to JGR, and certainly Roush would LOVE to have him back.
But the issues here are two-fold – performance and money.
Roush shuttered the no. 16 team due to lack of sponsorship, and – Ricky Stenhouse's two wins this season notwithstanding – hasn't had a driver in the championship hunt in over five years. Kenseth, while bringing veteran leadership to a team that desperately needs it, would essentially be starting over with a team that's looking to rebuild. While Kenseth wants a ride, it's not likely he would go back to Roush simply to have a ride. Kenseth would rather land a ride that's competitive, and as Greg Biffle will tell you – this team isn't.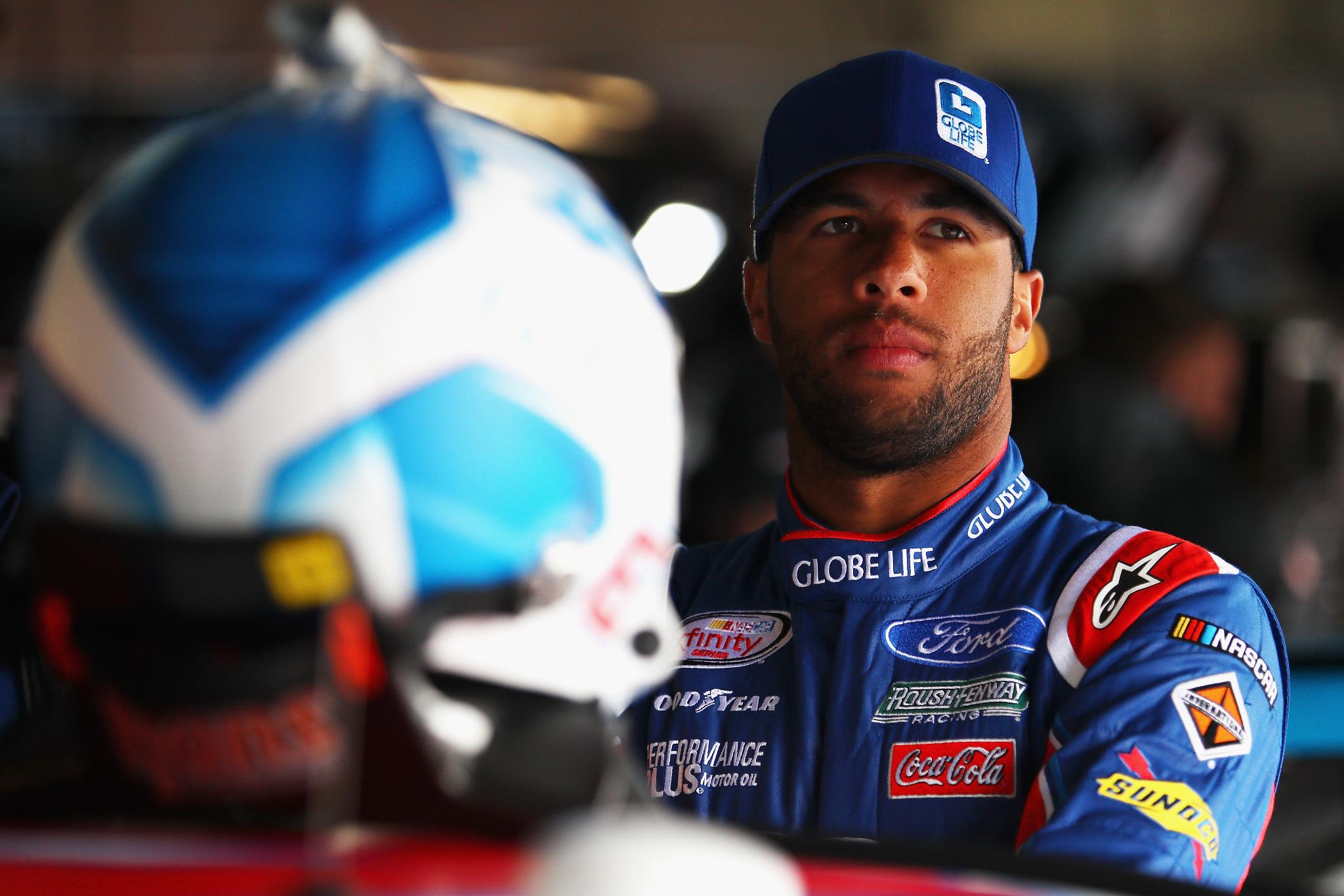 Darrell Wallace, Jr.
Tim Bradbury/Getty Images
Throw in the fact that Roush has their own cadre of development drivers working their way up, including Chris Buescher and Darrell Wallace, Jr., who Roush would likely find rides for before extending a hand to Kenseth.
Buescher, who is currently under contract to RFR, is running a second car for JTG Daugherty Racing, while Wallace is filling in the ailing Aric Almirola in Richard Petty's no. 43 Ford.
While Buescher's ride with JTG is secure until the end of the year and likely longer, Wallace's future is still up in the air. RFR shut down his Xfinity team due to lack of sponsorship, and once Almirola returns, it's unclear what his plans are for the rest of 2017.
But Ford is big on Wallace and want to see him in Cup. Word around the garage is that Wallace's fill-in stint with Petty has been an audition of sorts for a Cup ride, possibly with Petty, in 2018 – even if Ford has to pony up some sponsorship money themselves.
–Stewart-Haas Racing
SHR may have two potential free-agents at the end of 2017 as Kurt Busch's contract is up after this season and Danica Patrick's status is in the air with sponsorship issues looming for her team.
SHR has been bucking the trend of the other teams in NASCAR, favoring veteran experience over youth with their recent hires. However, they too have a hotshot driver turning laps in the Xfinity Series named Cole Custer – son of SHR executive vice-president Joe Custer. If there are any vacancies at SHR, Cole Custer is likely to be the one to fill it.
–Seat-swap with Jones
The more unlikely scenario is Kenseth taking over Jones' seat at Furniture Row Racing. Although Kenseth said he likely wouldn't be back with Gibbs, Furniture Row Racing – while sharing a technical alliance with Gibbs – is an independent team.
Even though a potential pairing of Kenseth with Martin Truex, Jr. could make for a powerhouse team, it's more likely the no. 77 team will remain a proving ground for the up-and-coming crop of Toyota drivers who could be making the move to Cup in a year or so – such as Christopher Bell and Noah Gragson.
And Kenseth is not the only Cup veteran in play, either. By the end of the year, we could see an entire baseball-team'-worth of Cup drivers vying for rides, including: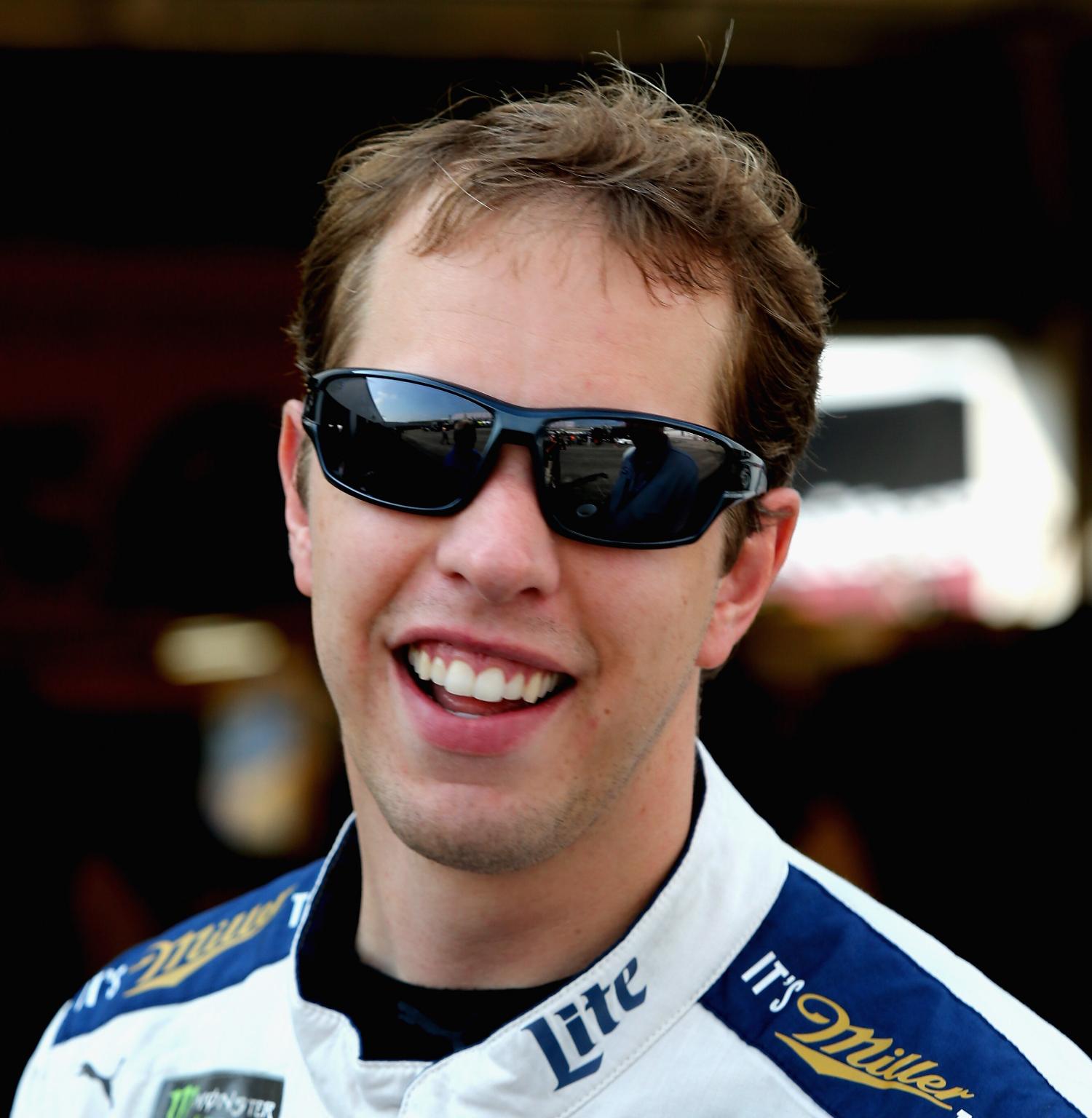 Brad Keselowski
Jerry Markland/Getty Images
Brad Keselowski – The 2012 Cup Champion is signed with Team Penske through the end of this season, and could potentially be in the mix to join Hendrick Motorsports, but Ford is not likely to let BK slip away. Still, Mr. H could throw a lot of money Brad's way, and picking up Keselowski could be a huge coup for Chevrolet.
Paul Menard – Richard Childress would love nothing better than to bring grandson Ty Dillon into the fold, but with Ryan Newman inked to a multi-year deal, the only seat available would be the one occupied by Menard. However Menard brings sponsor money, as in Menards sponsor money. And as long as Menard is not tearing up equipment and the money is there, so will Menard
Jamie McMurray – A possible free agent in 2018, McMurray is a solid and competitive performer, and well-liked in the garage area. Such qualities make job searches much easier. While Ganassi has Brennan Poole turning laps for them in the Xfinity Series, they're unlikely to promote him to replace McMurray. One interesting twist would be Ganassi luring Keselowski away from Penske – which would truly be a gut-punch to Ganassi's IndyCar rival.
Carl Edwards – Despite Edwards repeated statements to the contrary, rumors continue swirl regarding Edwards imminent return to the track. The Edwards-to-Penske theory has been floated since the day Edwards announced he was stepping away from racing last year, and with Keselowski still not signed to a long-term extension, this rumor is not going away anytime soon.
[adinserter name="GOOGLE AD"]