Russell concludes 18-inch F1 wheel test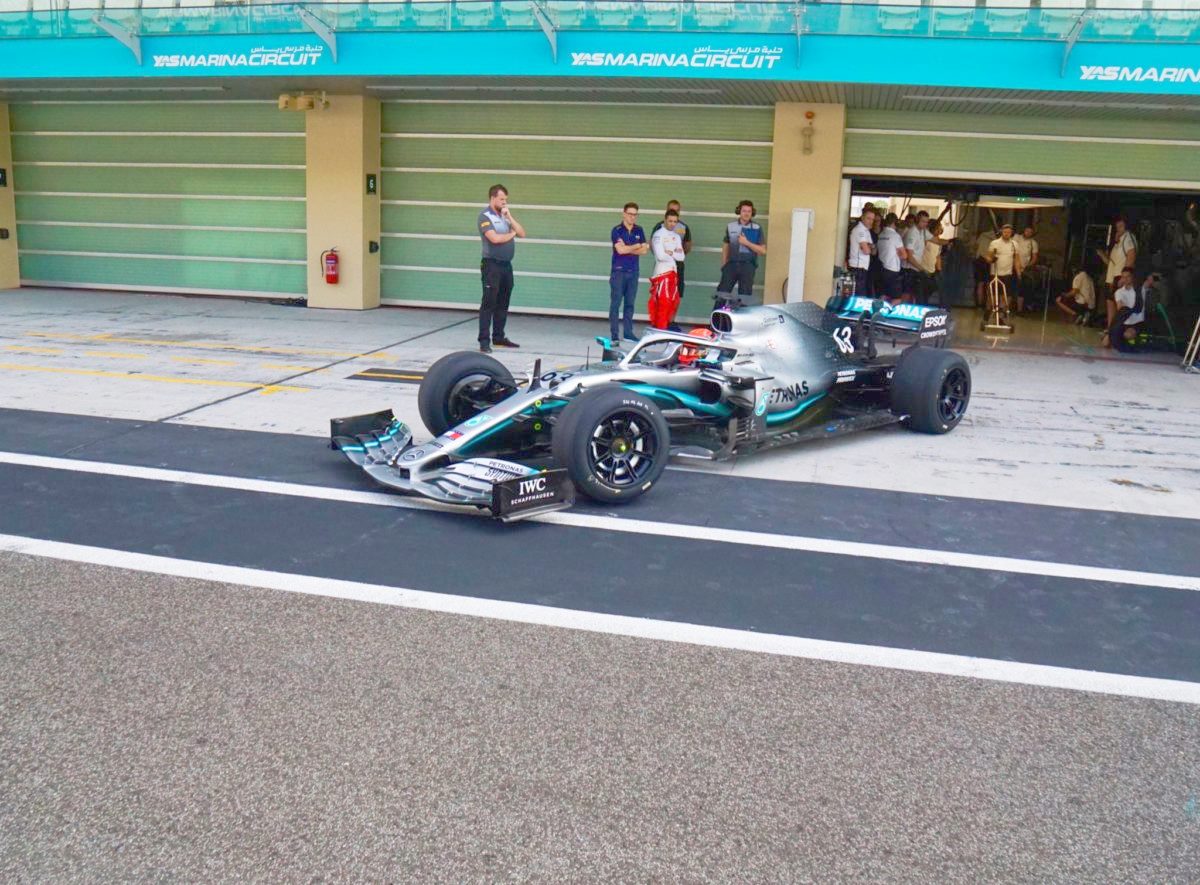 George Russell pulls out on the 18 inch wheels
George Russell and Mercedes have concluded a two-day tire test with Pirelli ahead of the introduction of larger 18-inch wheels into Formula 1 for 2021.
Russell, on loan to Williams by Mercedes during the regular season, was back with the Mercedes factory team for the two-day test, turning in 100 laps of the Yas Marina circuit in Abu Dhabi on the opening day.
That effort was backed up by a further 118 on the day's second test as the tire manufacturer evaluated its 2021 rubber.
Data from the test is set to be disseminated to all 10 current teams.
It follows a similar program completed by McLaren and Renault at Paul Ricard earlier in the year.
While Formula 1 will not move to the larger wheels until 2021, Formula 2 is set to make the switch for next season.