Dixon IndyCar with 2020 Aeroscreen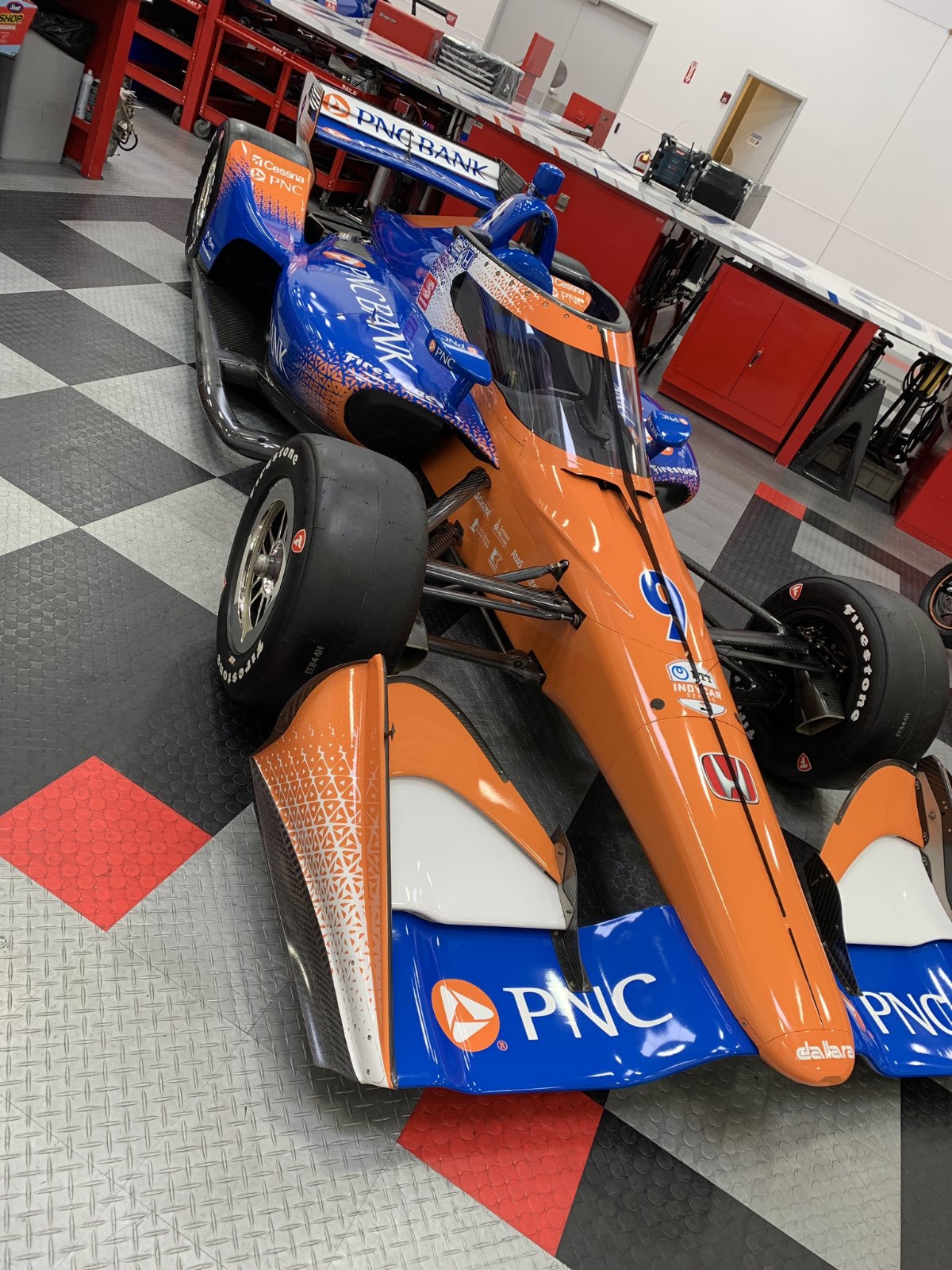 Scott Dixon #9
Ganassi Racing Managing Director Mike Hull released there photos of Scott Dixon's Dallara Honda with a fit and finished version of the 2020 IndyCar aeroscreen.
Note the air intake at the base of the aeroscreen to cool the driver.
Also note the aero fin running down the center of the aeroscreen. Try putting a tear-off over the top of that. Not going to work unless the tear-offs are two pieces, left and right of the fin.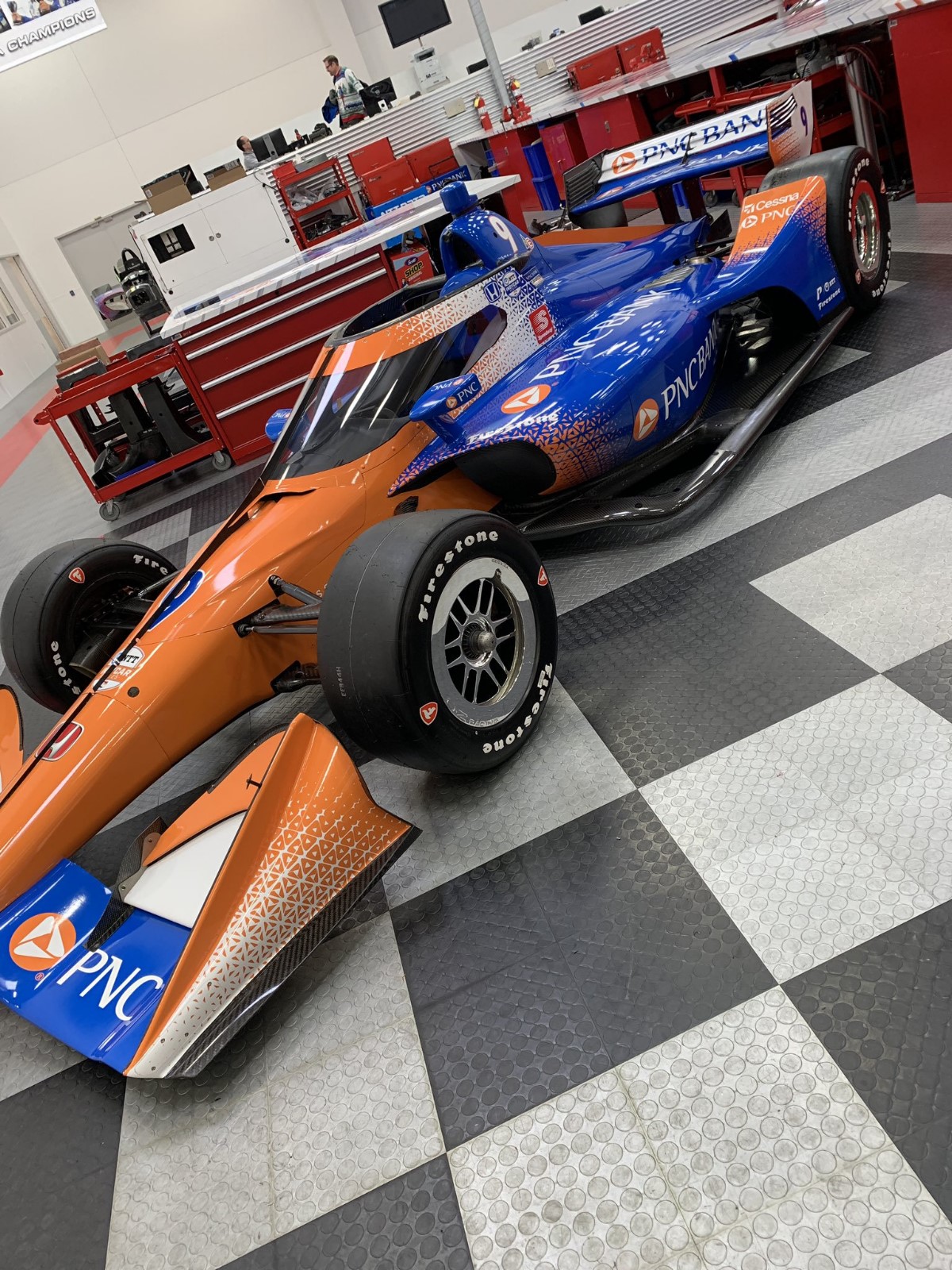 PNC Dallara Honda