Enzo Ferrari to roll over in his grave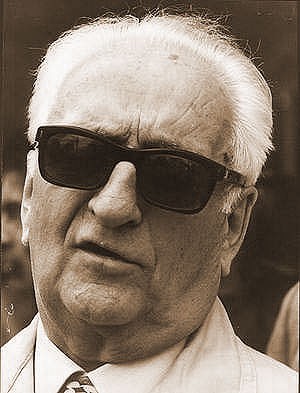 Will Enzo Ferrari roll over in grave?
Rumor has it that Enzo Ferrari will roll over in his grave soon. Ferrari would never have placed his name on a high-riding 4×4, but today there are too many people who want a prancing horse on their next SUV.
According to Britain's Car Magazine, Ferrari has approved development of its first-ever SUV, a vehicle the company had promised to never build.
While the news isn't official, a Ferrari SUV won't be without precedent. Since 2011, Ferrari has sold the FF (renamed GTC4Lusso), an all-wheel drive supercar with a hatchback and fold-down seats. Car Magazine says the new SUV would replace that model in 2020.
It's also believable since Ferrari became a publicly-traded company in 2015 and separated from Fiat Chrysler Automobiles (FCA). Despite Ferrari's independence, FCA shareholders and Piero Ferrari (Enzo's last surviving son) control 90 percent of the Italian automaker. FCA and Ferrari CEO Sergio Marchionne wants more popular SUVs and crossovers to boost sales.