NASCAR Names Premier Partners Under New Sponsor Model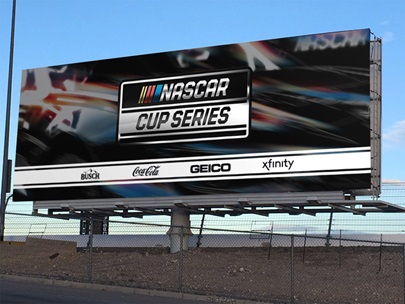 NASCAR Photo
NASCAR this morning will reveal the four premier partners in its new sponsorship system: Geico, Coca-Cola, Busch Beer and Xfinity. The sanctioning body has overhauled the title sponsor model it had been using since the early '70s to go with the new system, which as of the '20 season will see its top circuit called the NASCAR Cup Series with no brand attached. The idea from NASCAR execs is to have more of the focus on the NASCAR brand instead of sharing its name with another company, while having its sponsorship revenue less dependent on one title sponsor. NASCAR will now devote the vast majority of its advertising assets to the four major brands. Terms were not revealed for the deal, but sources said NASCAR was originally seeking around $20M annually from four to six premier partners before eventually settling closer to $15M annually.
All four of the premier partners were already official NASCAR sponsors, so it is unclear how much incremental revenue NASCAR will see from the brands. Coca-Cola, for example, was already one of the sport's biggest sponsors as its official soft drink with a spend over $10M annually. NASCAR received around $20M annually from its final title sponsor, Monster Energy, which has been in advanced talks to buy a second-tier "signature" position. NASCAR has yet to reveal details of its second or third tiers. The premier partner deals include assets across NASCAR, tracks and media, part of an attempt by NASCAR to make the sport more of a one-stop shop and less complex for advertisers.
Geico will become the presenting partner of a phase of the season, though NASCAR did not reveal which one. This is part of a new effort by NASCAR to break the season down into different phases, each of which it can attach with a certain presenting sponsor over the span of multiple races. Xfinity will continue as title sponsor of NASCAR's secondary series and become title sponsor of the fall playoff race at Martinsville. Coca-Cola will add presenting rights to the regular-season trophy on top of several existing assets, such as entitlements to races at Charlotte Motor Speedway and Daytona Int'l Speedway. Busch Beer will continue sponsoring the weekly pole position award and also add a race entitlement to its assets.
All four of the partners also will get specific assets for the NASCAR All-Star Race at Charlotte and championship race at ISM Raceway. Most of the premier partners had been predicted to land the slots, with SBJ reporting in March that Geico, Coca-Cola and Anheuser-Busch were top candidates.