Loni Unser to race with Shift Up Now at 25 Hours of Thunderhill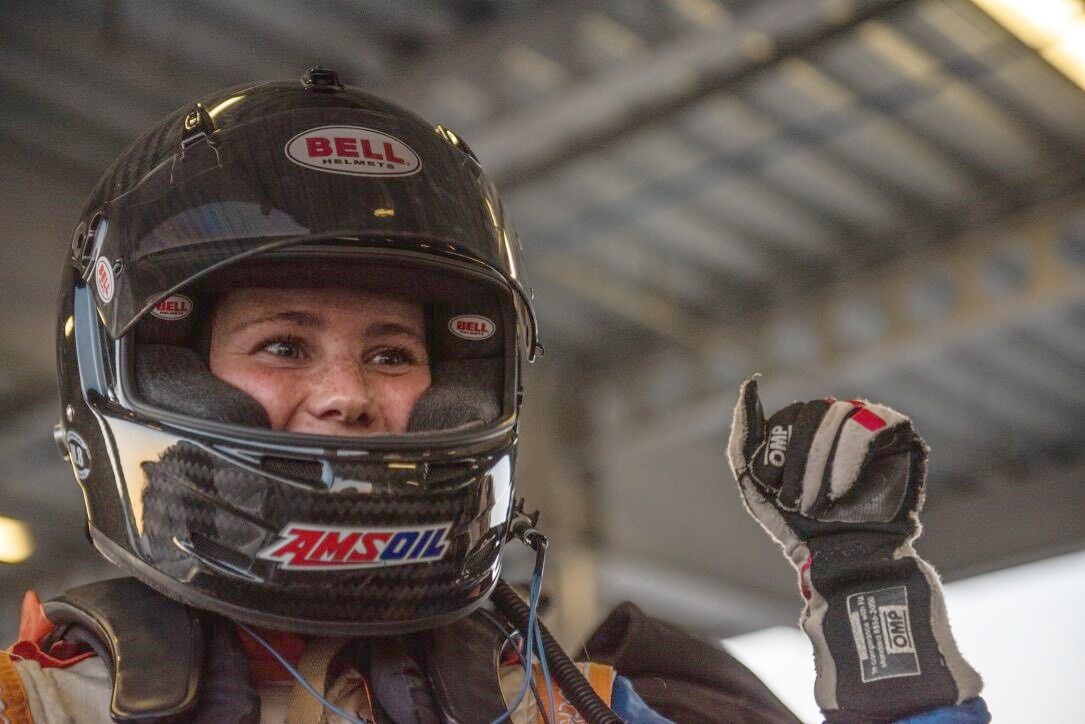 Loni Unser
Christian Rodriquez / @motordeportes
Loni Unser is set to race with the Shift Up Now organization this coming weekend at the USAF 25 Hours of Thunderhill presented by Hawk Performance.
"Racing the 25 Hours of Thunderhill is a giant challenge that attracts some of the best teams in the country," said Unser. "It's a bucket list race for me and I'm grateful to Shift Up Now for the opportunity."
The Thunderhill event is a highlight stop on the amateur racing calendar each year. The field is typically deep, with a number of leading professional teams viewing it as an unofficial test for the prestigious 24 Hours of Daytona. Shift Up Now will partner with HQ Autosport for the event, fielding the No. 28 BMW 128i in the competitive E2 class.
"I love that we're racing on these mixed teams with men and women taking turns behind the wheel," said Unser. "It's what racing is supposed to be: a racecar driver is anybody who can drive a car fast – regardless of gender."
This weekend at Thunderhill Raceway Park in Northern California, Unser will share driving duties with fellow Shift Up Now drivers Sarah Montgomery and Michele Abbate, along with HQ Autosport regulars Peter Engels and Travis Weltzien.
HQ Autosport is an endurance racing team founded by Paul Quattrocchi and Rob Henretta. They are the 2018 defending NASA Western Endurance Racing Champions and the 2018 NASA 25 Hours of Thunderhill Champions in the E2 class.
A recent outing with Shift Up Now saw Unser celebrate a pair of ChampCar Endurance Series podiums with Round 3 Racing. Sharing driving duties with Pippa Mann, Sarah Montgomery and Air Force Lieutenant Colonel Mike Smith, the team scored second- and third-place results in the Alabama Grand Prix at Barber Motorsports Park on November 23-24.
Shift Up Now is a collective of female racers who strive to inspire confidence and courage in girls and women through motorsport. It was founded by Lynn Schultz Kehoe in 2016. The racing program is managed by Karen Salvaggio.
Unser started competing in 2017 and has shown promise in NASA Rocky Mountain Spec Miata competition as well as the professional Global MX-5 Cup.
Unser's grandfather Jerry was the first of the famous Unsers to race at the Indianapolis Motor Speedway, and from then on the Unser family has won the prestigious Indianapolis 500 nine times and become known as "The First Family" of American auto racing.
She is currently a student of Environmental Design at the University of Colorado Boulder and maintains a strong GPA while balancing the demands of her motorsport schedule. Her racing career is made possible through partnerships with companies that are supporting her early development including Cooper Tire, TRITEC Seals, and AMSOIL.