Braun Joins DragonSpeed for Rolex 24 at Daytona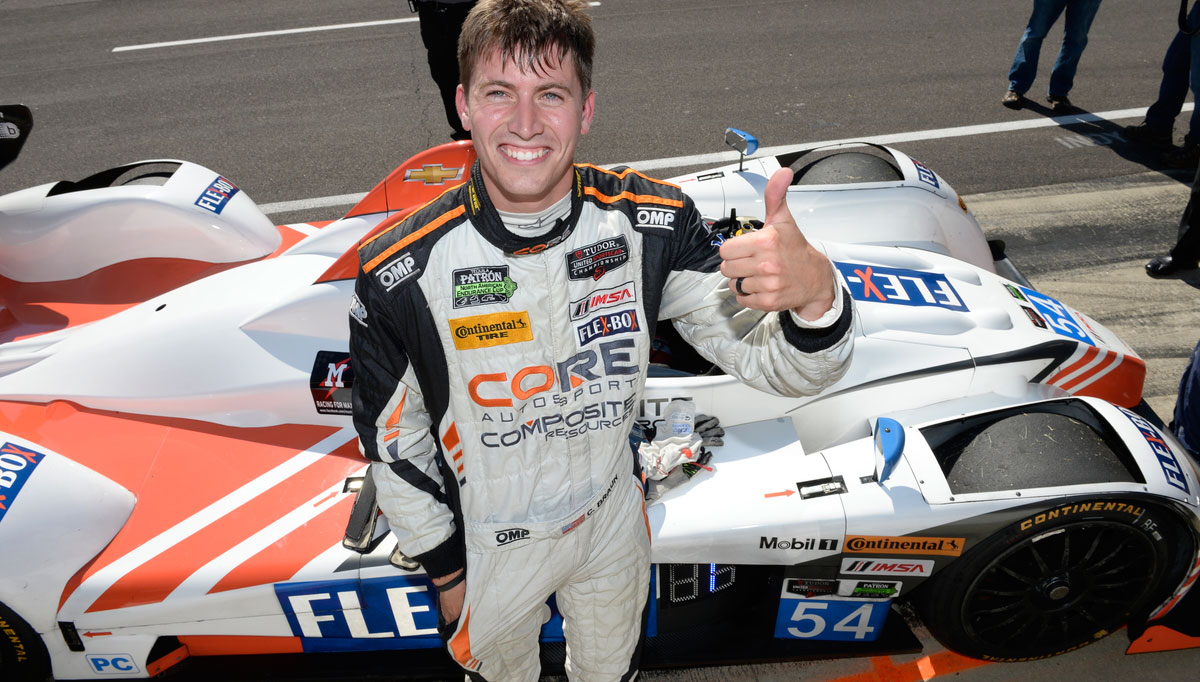 Colin Braun
The third seat in DragonSpeed's 10Star entry at the 2020 Rolex 24 at Daytona will be filled by American sportscar ace Colin Braun. The 31-year-old Texan native will join regulars Henrik Hedman and Ben Hanley in the stars-and-stripes bedecked LMP2-class ORECA O7-Gibson for the IMSA WeatherTech Sportscar Championship season-opening endurance classic. The team's fourth driver for Daytona has yet to be selected.
Highlights of Braun's prototype career include his challenge – with Core Autosport principal Jon Bennett – for outright IMSA championship honors in 2018 and a total of 10 IMSA race wins and two American Le Mans Series LMPC-class titles. Colin's varied driving portfolio also includes numerous GT outings and stints in NASCAR and ARCA stock car competition.
DragonSpeed team principal Elton Julian said, "It's a real pleasure to welcome Colin to the team. As one of our toughest rivals from LMPC days, it's great to have him on our side. He's a proven winner who quietly gets the job done every time, and we look forward to his technical input as well. We can only run a Silver-ranked third driver in IMSA after the Rolex, but are looking at the possibility of having Colin in the 10Star car for some of our European races, including Le Mans."
Driver Colin Braun said, "I'm super excited to join Henrik and Ben at DragonSpeed! I've known Elton for a long time now and have enormous respect for he team he's built. I'm also looking forward to the fun of driving an LMP2 again at Daytona. I won the class there in 2018 and DragonSpeed won in 2019, so we know our goal for 2020!