Stewart Friesen Switches From Chevy To Toyota For 2020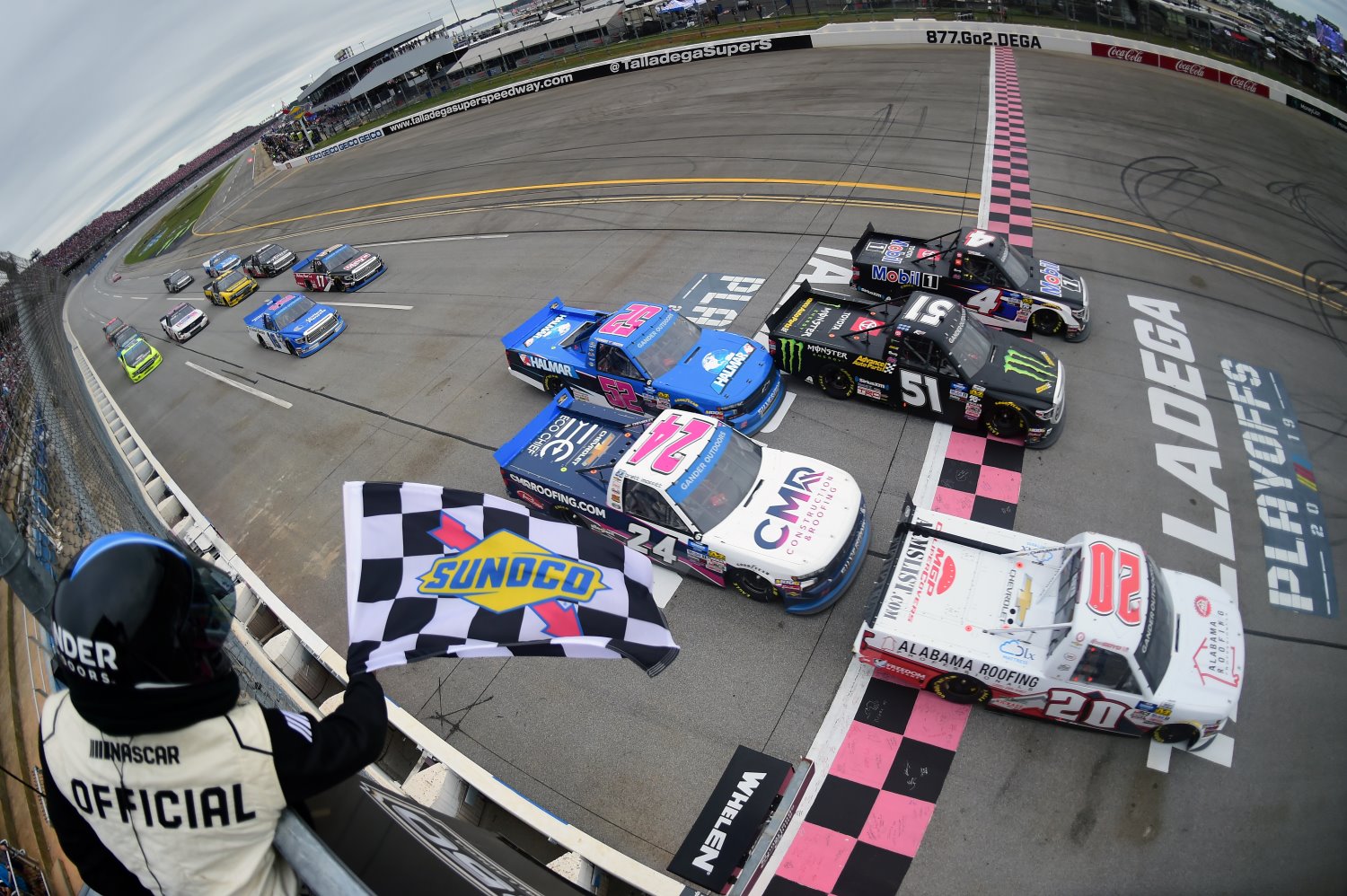 Truck Racing at Talladega
Stewart Friesen and Halmar Friesen Racing will remain in the NASCAR Truck Series in 2020, but with support from Toyota Racing Development this time around.
Following a three-year-plus stint with Chevrolet and GMS Racing, including an appearance in the championship race last month, the No. 52 team will move forward with chassis from Kyle Busch Motorsports.
"We were all very impressed after spending time with Toyota," Friesen said. "TRD has been welcoming to our organization. With their support, knowledge and technology, we hope to bring our team to another level."
Tripp Bruce will return to the team as crew chief, albeit under a new competition director in Gene Nead.
"Through this transition, we've been able to retain several members of our team from last season," Friesen said. "They've remained loyal to us and have new energy going into 2020."