Mercedes can stay in F1 'for many years' – Wolff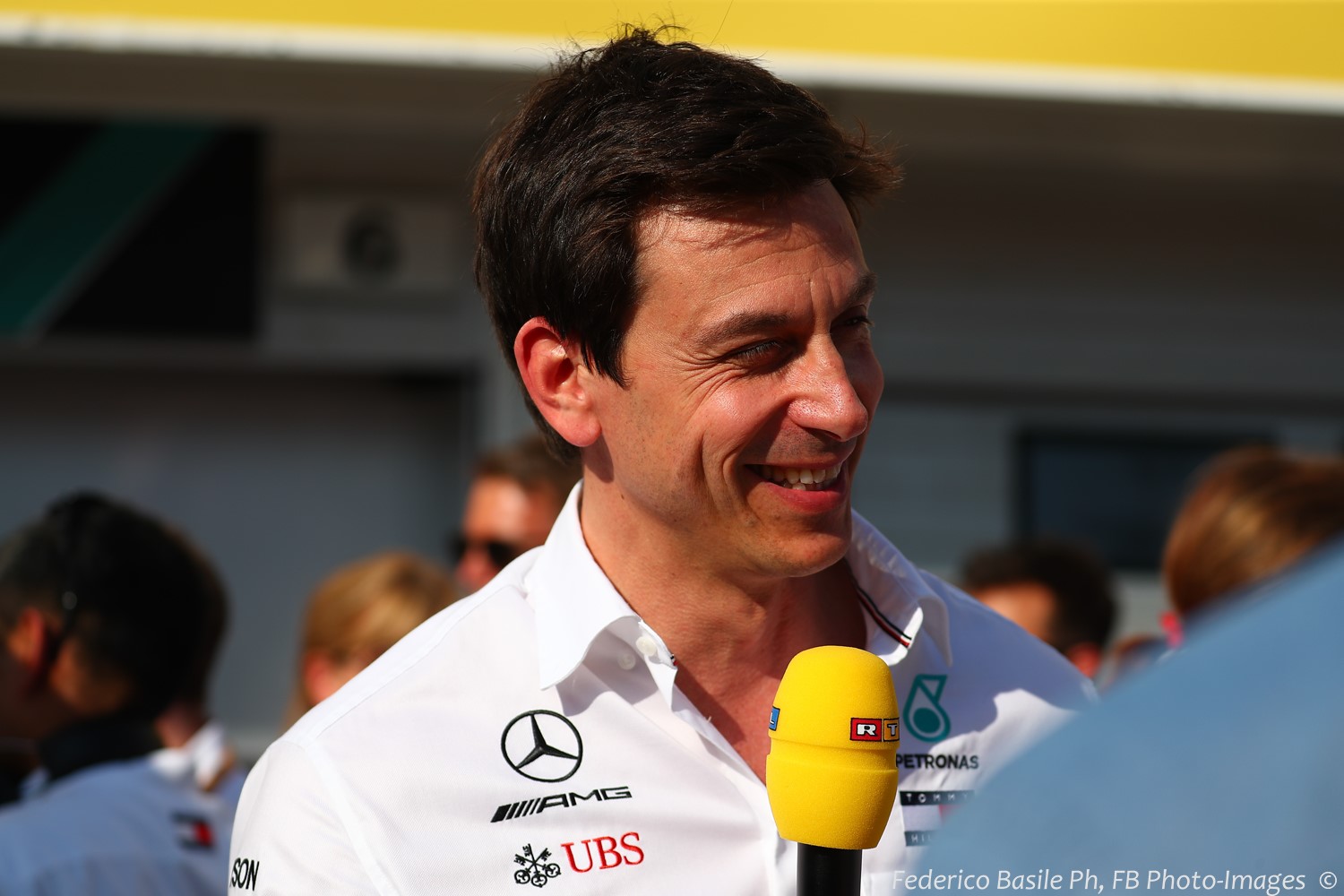 Who is Toto Wolff kidding? There are major layoffs happening in the German car industry caused by Tesla. They could elect to do Formula E only
(GMM) Toto Wolff thinks Mercedes can remain in Formula 1 "for many years".
Recently, new Daimler chairman Ola Kallenius appeared to indicate that Mercedes will stay on the grid for the sport's new era beginning in 2021.
But Wolff admitted that the German marque's motorsport program, which he heads, could be "reviewed in accordance with the changes that are taking place in the automotive industry".
"We believe that Formula 1 and motorsport are part of the DNA of our brand," he said. "The very first Mercedes was a racing car.
"I think we need to increase the efficiency of our work, ensuring a good economic performance and reducing the level of investment that Daimler makes in our project.
"If we can achieve all of this, we will remain in Formula 1 for many years," added Wolff.
—————————
Last week the owner of Mercedes-Benz announced plans to axe at least 10,000 employees globally, taking the number of jobs losses by German carmakers to almost 40,000 this year as the industry sinks under a massive sales slump. Daimler wants to save £1.2billion in staff costs as it prepares to invest billions in the electric cars boom. Audi, which is owned by Volkswagen, has also said it would be shedding almost 10,000 people – around 10 percent of its global workforce.
Volkswagen chief executive Herbert Diess warned "the auto industry is in the middle of a far-reaching upheaval", and followed another announcement from VW in the spring, where it said 7,000 jobs would be axed with the savings to be pumped back into electric cars.
US car giant Ford is planning to axe 5,000 positions in Germany as part of wider restructuring plans, while parts suppliers Continental and Bosch are aiming to cut more than 7,000 roles between them.
It is estimated the German car industry, which directly employs more than 830,000 people and supports a further two million in the wider economy, will be forced to pump around £34billion into battery-powered technologies over the next three years. express.co.uk