Verstappen tops final practice in Abu Dhabi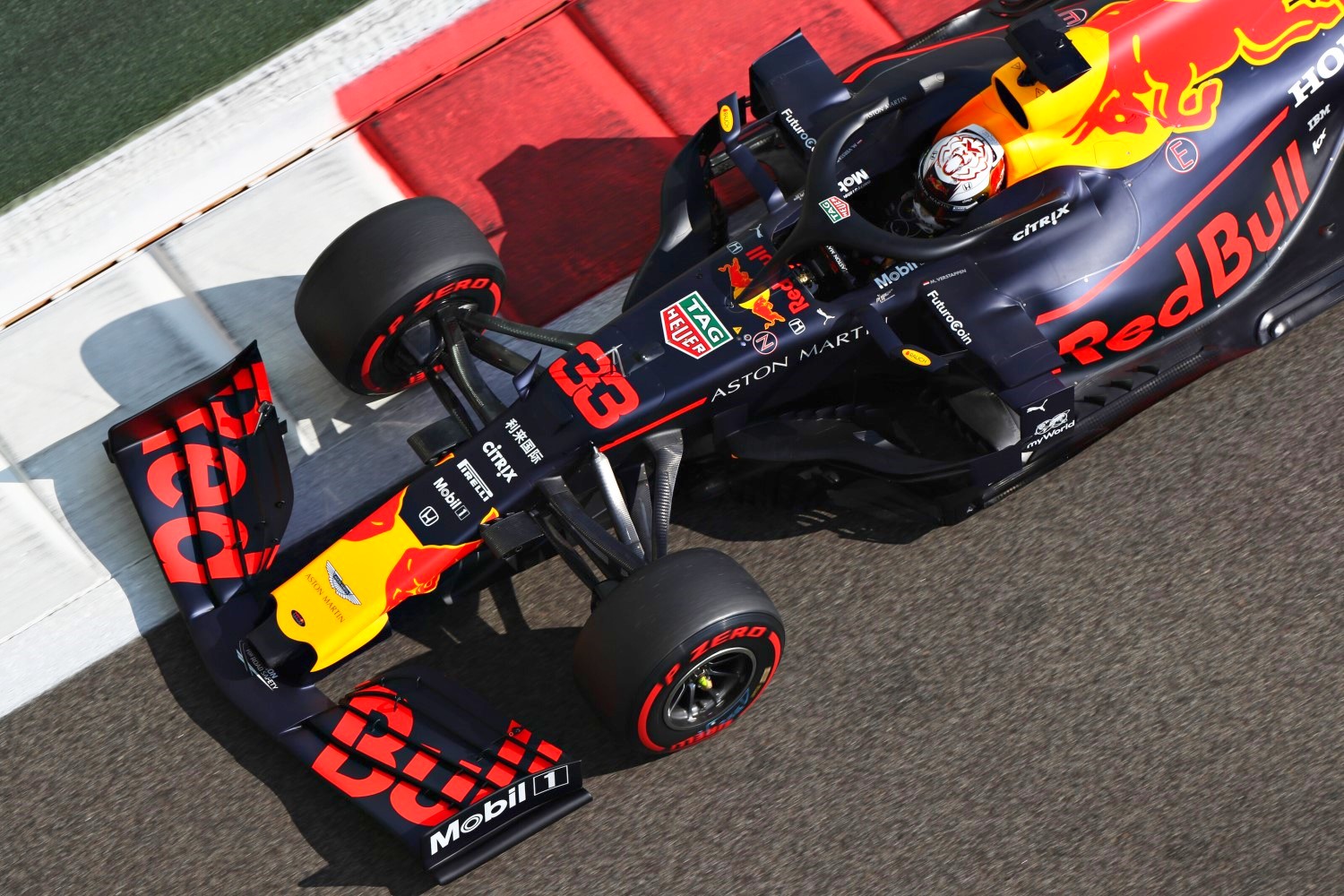 Max Verstappen
The final practice in Abu Dhabi saw an interesting session, with the top three teams completing slightly different strategies. With Ferrari concentrating on the medium compound tire to see if it is fast enough to make it thru Q2, that left Mercedes and Red Bull to tussle it out on the softer reds and it was the Dutchman Max Verstappen who came out on top.
Verstappen's second flying lap at the end of the session was fastest with a 1m 36.566s, 0.074s ahead of World Champion Lewis Hamilton and 0.089s ahead of Valtteri Bottas in the 2nd Mercedes.
Alex Albon was 4th quick in the 2nd Red Bull while the Ferraris of Vettel and Leclerc wound up fifth and sixth after choosing to spend much of the session on the medium compound tire, with Sergio Perez an impressive 'best of the rest' despite dropping some oil late on from the back of his RP19. Daniel Ricciardo was a tenth slower for Renault in P8.
Rounding out the top 10 were Carlos Sainz Jr. in ninth and Toro Rosso's Pierre Gasly.
So with the sun setting midway through qualifying, it is shaping up to be an epic fight between Hamilton and Verstappen – unless Ferrari have a higher engine mode up their sleeves for later on.
Practice 3 Results
| | | | | | | |
| --- | --- | --- | --- | --- | --- | --- |
| POS | NO | DRIVER | CAR | TIME | GAP | LAPS |
| 1 | 33 | Max Verstappen | Red Bull Racing Honda | 1:36.566 | +0.000s | 14 |
| 2 | 44 | Lewis Hamilton | Mercedes | 1:36.640 | +0.074s | 17 |
| 3 | 77 | Valtteri Bottas | Mercedes | 1:36.655 | +0.089s | 16 |
| 4 | 23 | Alexander Albon | Red Bull Racing Honda | 1:36.927 | +0.361s | 17 |
| 5 | 5 | Sebastian Vettel | Ferrari | 1:36.975 | +0.409s | 14 |
| 6 | 16 | Charles Leclerc | Ferrari | 1:37.010 | +0.444s | 15 |
| 7 | 11 | Sergio Perez | Racing Point Bwt Mercedes | 1:37.516 | +0.950s | 15 |
| 8 | 3 | Daniel Ricciardo | Renault | 1:37.615 | +1.049s | 13 |
| 9 | 55 | Carlos Sainz Jr. | McLaren Renault | 1:37.691 | +1.125s | 21 |
| 10 | 10 | Pierre Gasly | Scuderia Toro Rosso Honda | 1:37.736 | +1.170s | 16 |
| 11 | 8 | Romain Grosjean | Haas Ferrari | 1:37.768 | +1.202s | 11 |
| 12 | 26 | Daniil Kvyat | Scuderia Toro Rosso Honda | 1:37.963 | +1.397s | 17 |
| 13 | 4 | Lando Norris | McLaren Renault | 1:38.100 | +1.534s | 17 |
| 14 | 20 | Kevin Magnussen | Haas Ferrari | 1:38.198 | +1.632s | 11 |
| 15 | 18 | Lance Stroll | Racing Point Bwt Mercedes | 1:38.462 | +1.896s | 15 |
| 16 | 7 | Kimi Raikkonen | Alfa Romeo Racing Ferrari | 1:38.514 | +1.948s | 20 |
| 17 | 27 | Nico Hulkenberg | Renault | 1:38.580 | +2.014s | 13 |
| 18 | 99 | Antonio Giovinazzi | Alfa Romeo Racing Ferrari | 1:38.782 | +2.216s | 17 |
| 19 | 63 | George Russell | Williams Mercedes | 1:39.206 | +2.640s | 15 |
| 20 | 88 | Robert Kubica | Williams Mercedes | 1:39.859 | +3.293s | 16 |