Allmendinger Looks To Rebound At Sonoma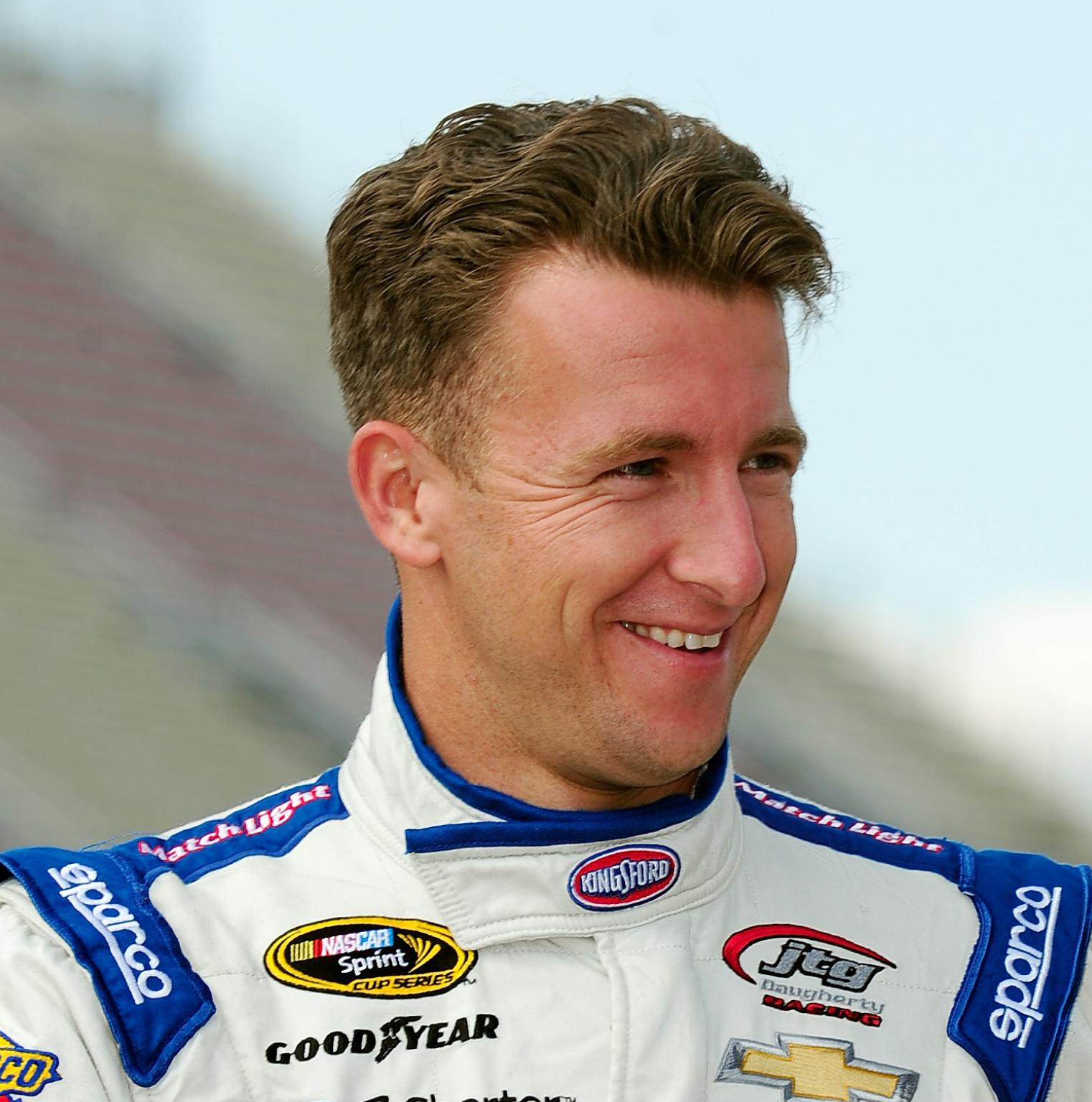 AJ Allmendinger
Jeff Curry/Getty Images
If there's a favorite among the drivers entered in this weekend's road course race at Sonoma Raceway, A.J. Allmendinger can certainly be counted among them. For a proven winner with an extensive road-racing background, Sunday's race might be just what Allmendinger needs to get his team out of a slump and back into the Chase for the Sprint Cup field.
Sunday's NASCAR Sprint Cup Series race at the offers a unique opportunity to drivers, like Allmendinger, who have a road-racing background to step out of the shadows of the superspeedway hotshoes and short track aces.
With his road-racing background, Allmendinger is considered among a number of several drivers who are collectively referred to as "road-course ringers", a nickname that mainly applied to part-time drivers or road-course specialists from outside racing series that would make a one-time start at either of the two road courses on the schedule – Sonoma and Watkins Glen, N.Y. – usually for a team that's on the outside looking in at the top 30 in points, or in Allmendinger's case, looking to race their way into the Chase.
[adinserter name="GOOGLE AD"] While superspeedways like Talladega and Daytona, and short tracks like Martinsville and Bristol each offer their own set of challenges, road courses are a different animal. Combining both elements from speedways and short tracks alike, a track like Sonoma is a true test of driving skill. It is a track where aerodynamics and handling take somewhat of a backseat and the driver's ability comes more to the fore.
"When it comes to strategy, it's a lot more difficult to figure out Sonoma," Allmendinger said. "If you get a yellow flag at the wrong time and you get a guy that gets on new tires, it makes a big difference and he can drive through the field. It's a tough race on equipment, on strategy, on the crew chief, on the driver and pit stops are important. There's a lot that goes on during that race.
"It's harder to do it at a place like Michigan where we raced a couple weeks ago. You have to have a car that is set-up right. That is why I enjoy the road courses, which has always been my background. I feel like as a driver you can make just a little bit more of a difference."
Road courses have been called a true test of a driver, which is one reason why many drivers have called for a road course to be added to the 10-race Chase for the Sprint Cup schedule.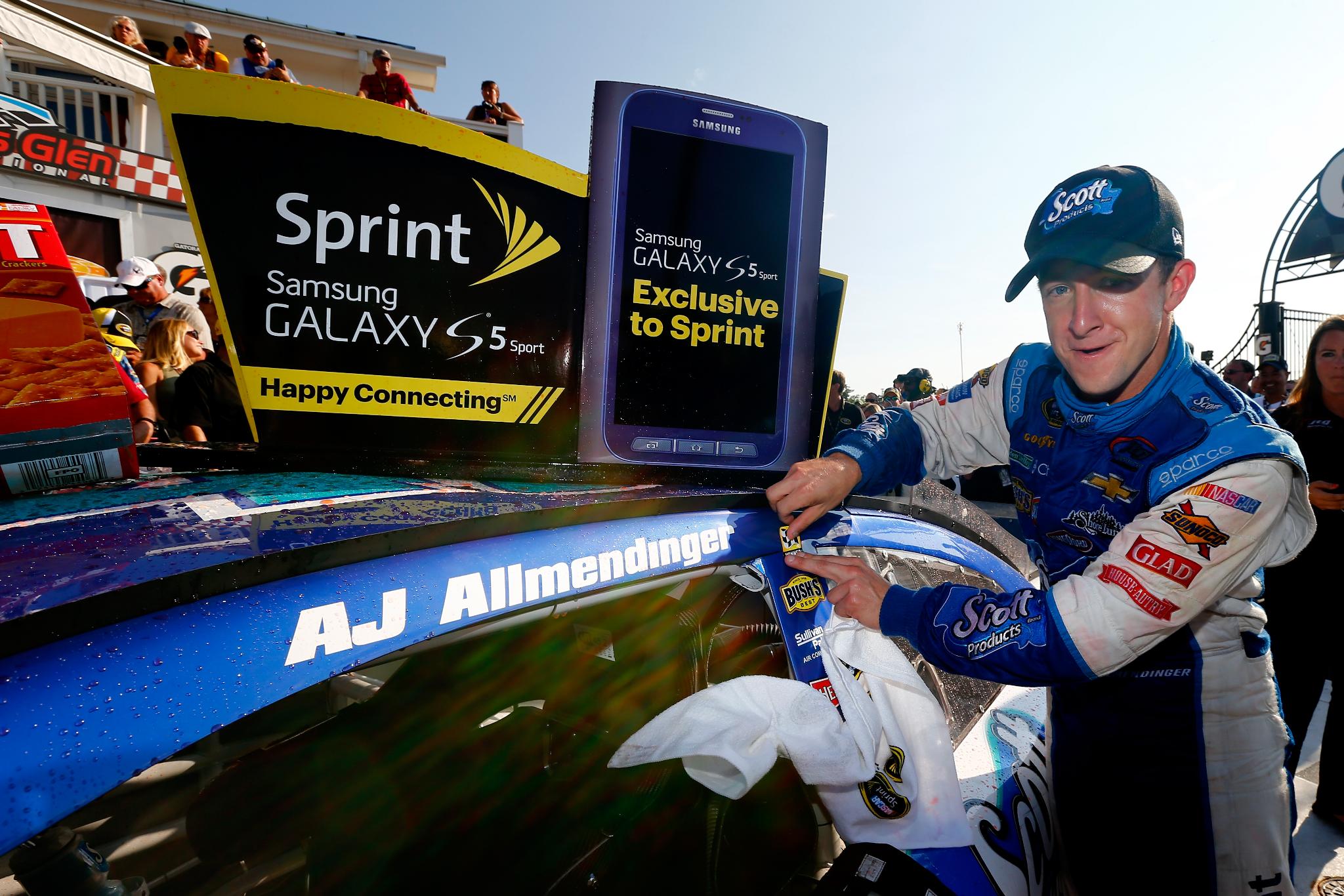 Allmendinger scored his first Cup Series win at Watkins Glen in '14
Jonathan Ferrey/Getty Images
You can count Allmendinger among them. He scored his win first Cup Series win at the road course at Watkins Glen in 2014 to help propel JTG Daugherty Racing to their first – and thus far, only – berth in the Chase, but he's never finished better than seventh at Sonoma.
"It's such a tough and difficult race," said Allmendinger. "Although we have been fast there, if you look at my stats they are not very good just because there is a lot of bad luck. There are a lot of ups and downs during the race whether it comes with cautions or the way the tires are used there – – the strategy. It's a long ways to get there, but I know when we show up we are going to have a good car and we are going to have a good shot to win it."
With his team currently sitting 19th in points, a decent finish at Sonoma could help push them back into the hunt. A win will lock up a guaranteed spot. A mistake like the one that put him in the garage two weeks ago at Michigan could derail his season entirely.
"I think we can get there (the Chase)," Allmendinger said. "It's a lot harder to get there for sure. We know when we show up we are going to have an opportunity to win the race if we go do the right things The biggest deal is it doesn't have to be an all or nothing scenario, which it has been the last two years. The last two years we could have gone there and finish second or so, but it wouldn't have done anything for us because we were so far out of the top 16 in points. It was win or bust at Sonoma Raceway or Watkins Glen International. No matter how you try to look at it, there is more pressure doing that.
"I drove like it knowing that I had to win the race to make any kind of difference for our season. This year, of course the ultimate goal is still to win, but if we go finish in the top five it's a good day. It's going to be good in points. It's going to help us out. That is kind of the mentality that we've got to have. In the end, you see how Friday goes and see how Saturday goes, see what kind of race car you have and what kind of expectations you have for Sunday."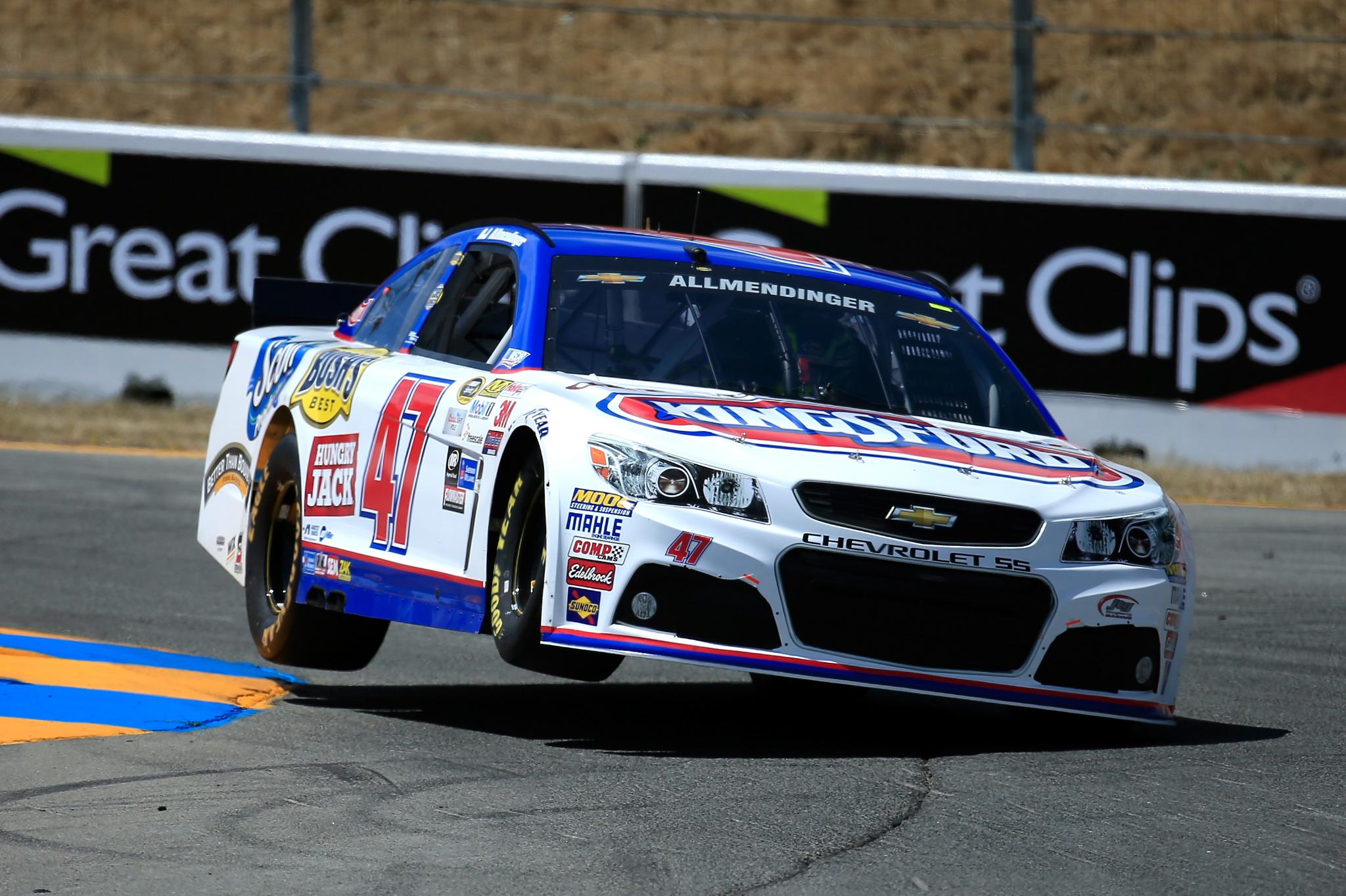 Allmendinger turns a lap at Sonoma in 2015
Chris Trotman/NASCAR via Getty Images
Oh, and this Sunday's race is also a home-track race for the Los Gatos, Calif. Native, and a home race for his sponsors as well.
"You try and go out there and I try and have the mindset that it's just another weekend, but we know it's not," said Allmendinger. "There are a lot of great things. It's my home race. It's a race that I grew up going to and I always enjoy. I think it's one of the best racetracks that we have in the US when it comes to road course racing.
"Everybody has got that home race that stand out. We know the biggest races in our sport, the Daytona 500, Brickyard 400, Southern 500, but for me, Sonoma is on top of the list, because that is a race that I have loved."
[adinserter name="GOOGLE AD"]