NASCAR driver Brendan Gaughan's team wins Baja 1000 Class 1 title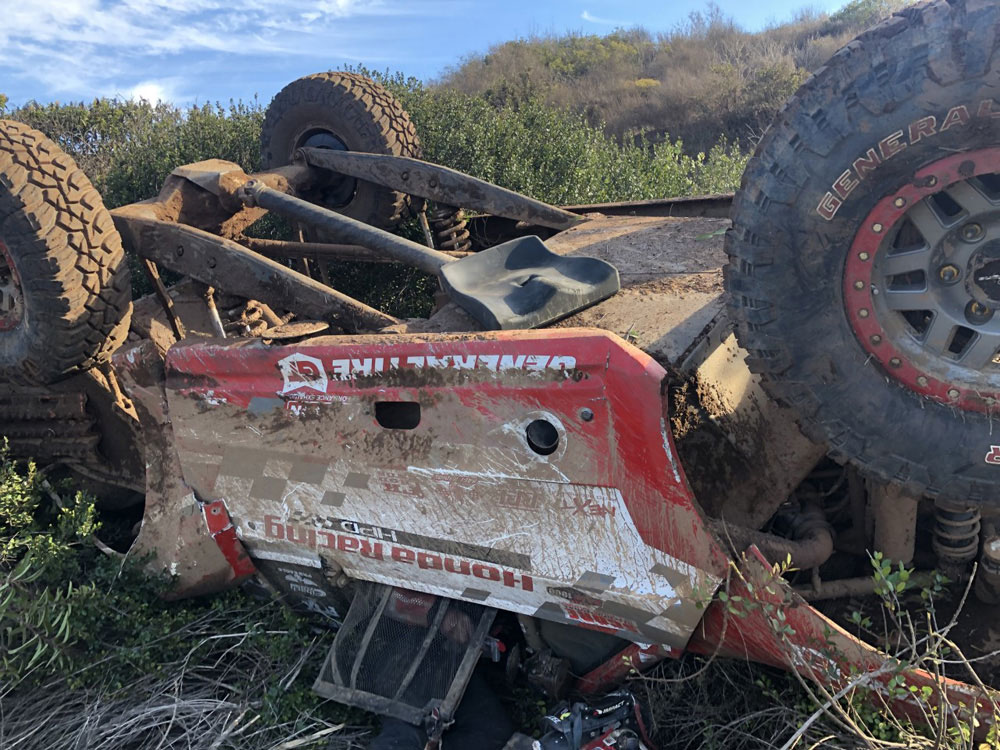 Meanwhile IndyCar driver Alexander Rossi rolled his Honda Ridgeline while leading his class
Melissa Eickhoff photo
Part-time NASCAR Cup Series driver Brendan Gaughan returned to his roots over the weekend, competing in and winning his class in the Baja 1000, an off-road racing event held in Mexico.
Gaughan and his team, which included RJ Anderson, Jake Gaughan and Buddy Feldkamp, are the unofficial winners of Class 1.
Gaughan was behind the wheel the team's vehicle at the end of the event, finishing in 20 hours, 57 minutes and 38 seconds.
Meanwhile IndyCar's Alexander Rossi's Honda went rolling over on its side followed by an end-over-end before landing in a ditch on its roof around the 95-mile mark. He's lucky he did not kill himself.
The team tried to continue but the damage was too great and they had to retire before long