2020 Zandvoort track changes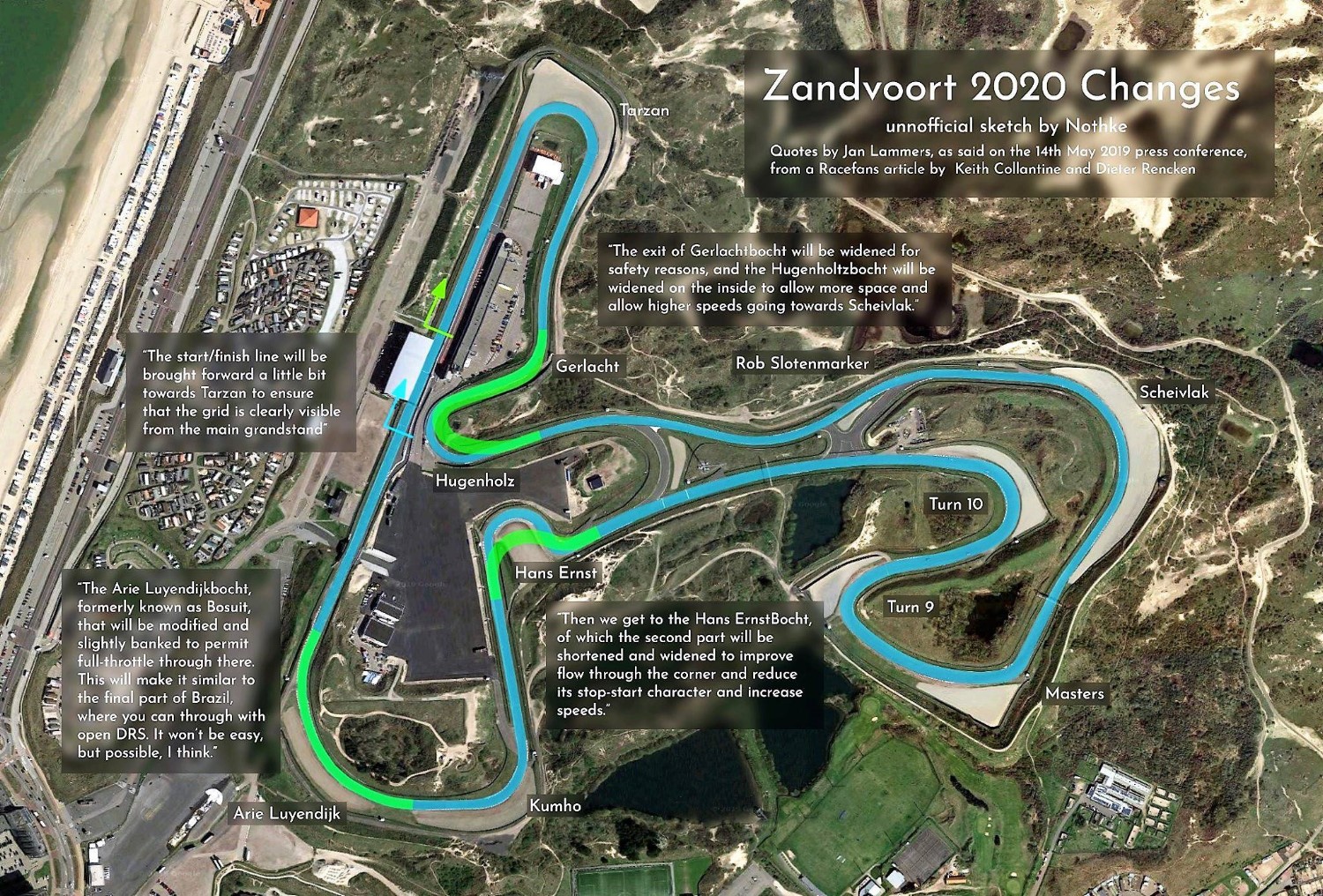 Zandvoort changes
This photo shows the proposed changes to the Zandvoort circuit in an effort to improve the racing. The track is too Mickey Mouse for today's modern F1 cars and the race should have been held at Assen.
Zandvoort hasn't hosted a Formula One race since 1985, but it will next year as F1 seeks to piggyback on the popularity of Max Verstappen. There were immediately a couple of problems: Some pretty serious environmental concerns and a track drivers said could be bad for racing. Zandvoort is hoping some big banked turns might help fix the latter.
The final turn will be banked twice as much as those at Indianapolis Motor Speedway, angled at 18 degrees versus Indy's nine. Turn three will have a 32 percent bank, per ESPN, which means the top part of the track will be around five yards higher than the lowest part. Here's Zandvoort CEO Robert van Overdijk:
"We are in fact making an American corner on an otherwise European circuit. That is absolutely unique.
"The third corner of the track will be banked as well for the F1 race. It will be made parabolic, so that two cars can get through the corner next to each other and more importantly at the same speed.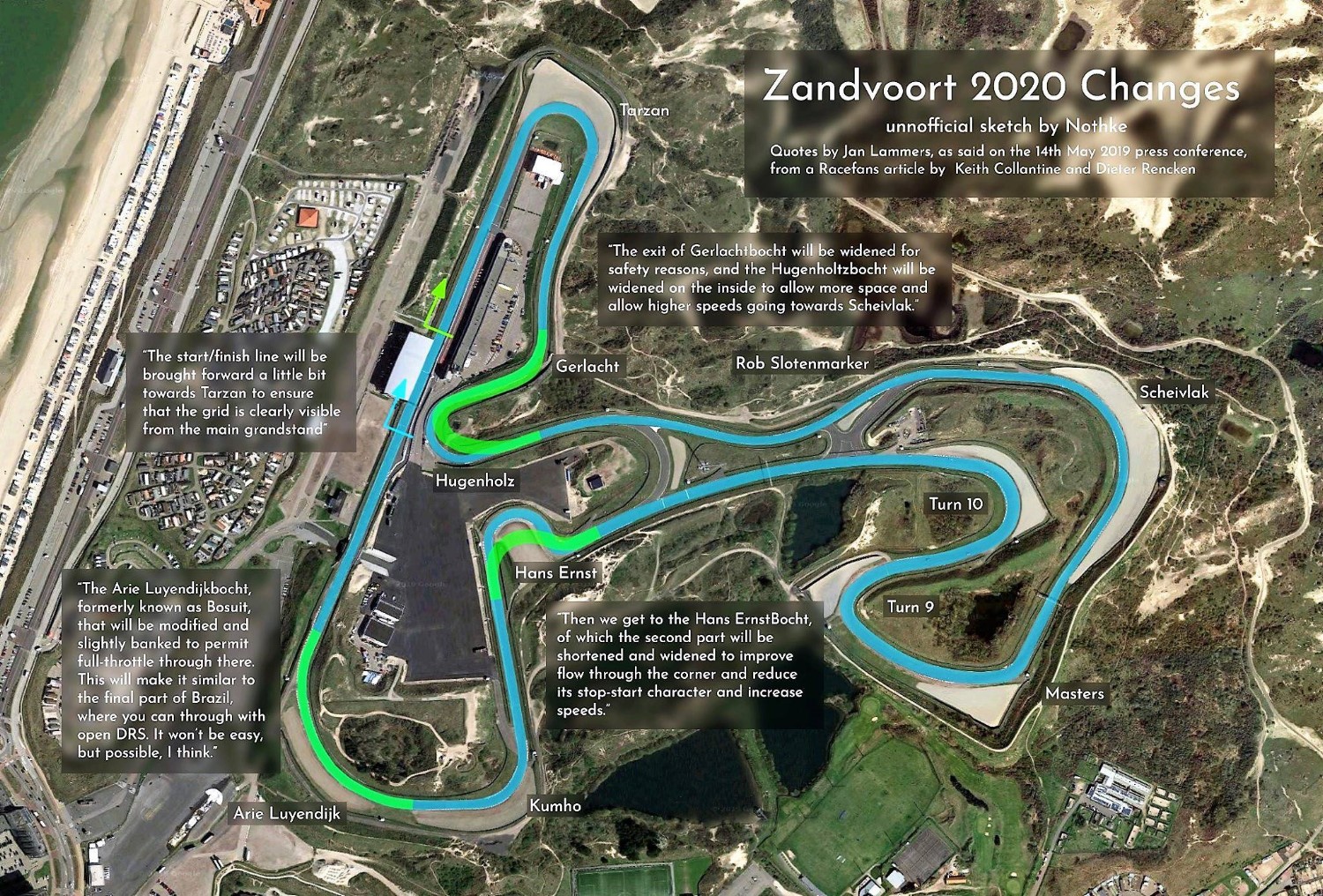 Zandvoort changes for 2020