'Disaster' race for Sims spoils chances of an early lead for BMW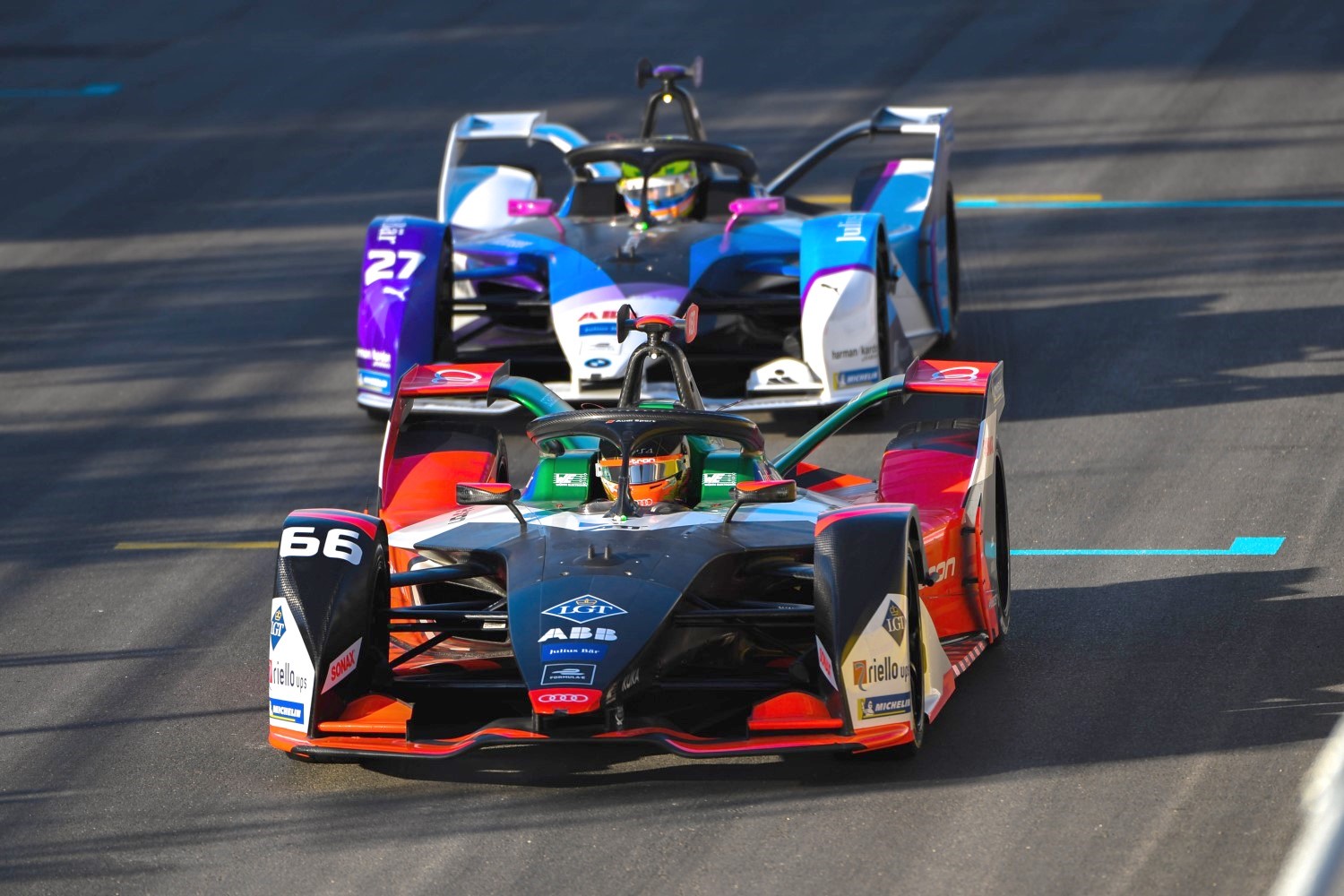 Abt and Sims battle. Ultimately the BMW powertrain let Sims down
In the wake of Alex Sims' first ever podium finish in New York City back in July, the British BMW driver looked to be continuing his streak of good luck after he landed on Pole. But, just moments into the race, Sims' chances of clinching his maiden win. Trouble during the race spelled disaster as he dropped back, finishing eighth overall.
"The first five to ten laps looked fine but not fantastic for me and the car. We seemed to keep a strong pace but compared to the cars ahead, we were consuming more energy," said Sims moments after the race.
"As soon as I started to find out that we were over-consuming, I realized that we were in for a difficult race."
Just less than a year ago, BMW's victory here in Diriyah by former driver Antonio Felix da Costa marked the start of a strong season for the German giants. Now, with more competition than ever from fellow German manufacturers Porsche, Mercedes-Benz and Audi, another strong start would have been critical for BMW.
"In a couple of the overtaking situations, I wasn't robust enough in my defense but they were probably going to get past me anyway – they had more pace and energy.
"Also, we were too slow to react right at the end – I'm not blaming anyone but it seemed like other cars went flat out and I was still energy saving," said Sims.
"It was a disaster… when you start from pole and finish eighth, it's not good."