ARX: Tanner Foust wins at COTA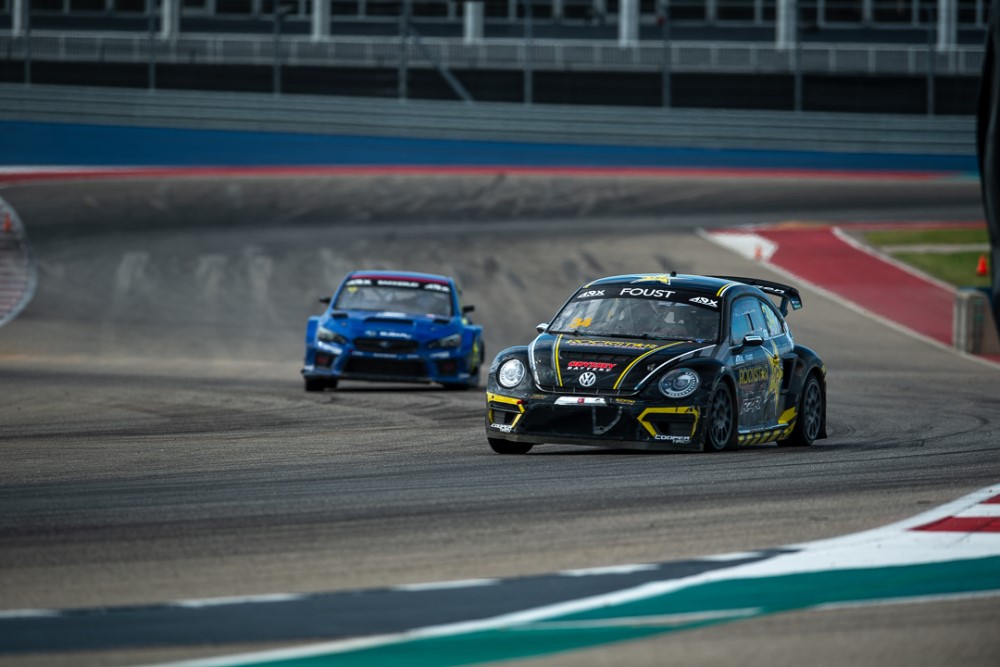 Tanner Foust
Tanner Foust had a perfect weekend at the ARX of Austin at the Circuit of the Americas, taking his Andretti Rallycross Beetle to wins in every Heat race, the Semifinal and Final of the event. In an enthralling Final, Foust took the lead on the third lap and then withstood extreme pressure from a trio of Subarus. Teammate Cabot Bigham was competitive all weekend, but failed to finish in the Final after contact from the Subaru of Andreas Bakkerud.
From the moment the No. 34 Rockstar Energy Drink Beetle R Rallycross rolled off the trailer at COTA, Foust was on the pace, running the fastest times in practice. With erstwhile championship leader Scott Speed sidelined by an injury incurred at the Nitro World Games in August, Subaru drafted in Andreas Bakkerud and Joni Wiman to bolster the title hopes of Patrik Sandell and Chris Atkinson.
Teammate Bigham had a solid weekend, placing first in the third qualifying Heat and second in the second Semifinal. Unfortunately, contact from Bakkerud on the first lap of the Final ended his hopes of a high placing and meant that Foust was on his own against three Subarus.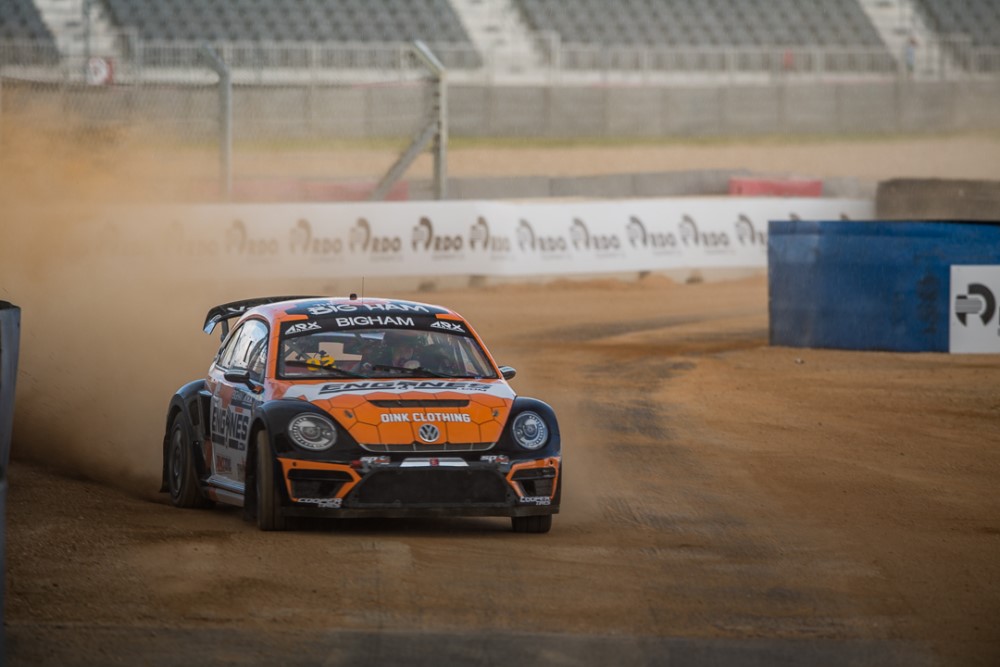 Cabot Bigham
"The Beetle was awesome today," said Foust. "We won every practice, every Heat, Semifinal and Final. You can't ask for a better day. And that was coming up against the stiffest competition and the most cars we have had this year. I can't thank Andretti, Volkswagen of America, Volkswagen R, and Rockstar enough. It has been a tough journey coming in with basically the car we had last year, but it shows the engineering prowess we have."
Foust now leads the championship by 17 points from Patrik Sandell going into the last round of the year, at Mid-Ohio on October 5-6. Sandell's teammate Chris Atkinson is just two further points adrift. Regarding the final round, Foust said: "We are going to push next weekend with everything we have to gather the points we need to finish this year off right."
Coverage of the ARX of Austin round will air on CBS Sports on Wednesday, October 2nd at 9:00 PM (ET).