Bahrain F1 test interrupted by rain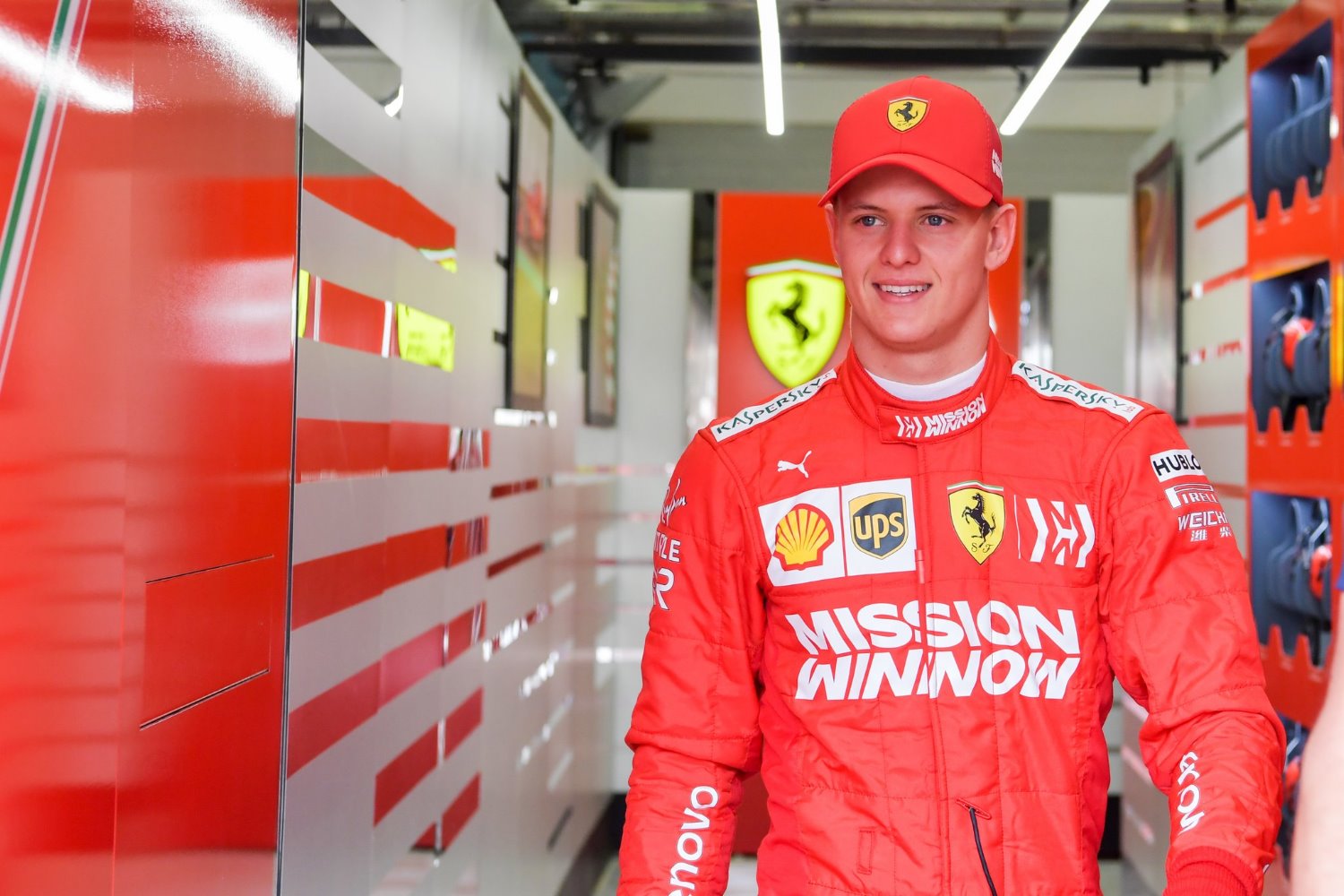 Mick Schumacher's laps in the Ferrari have been limited due to rain
Haas' Romain Grosjean topped a rain-disrupted opening morning of in-season Formula 1 testing in Bahrain as Mick Schumacher made his debut behind the wheel of Ferrari's SF90.
Grosjean set a time of 1:30.982 shortly before the first of two rain showers that left the circuit moist, coming off the back of early running that took place in dusty conditions after Monday's sandstorm in the country.
Grosjean finished 0.106s clear of Toro Rosso's Alexander Albon during the opening four hours of the test, which will run through 18:00 local time.
Times so far
1 Romain Grosjean (Haas) 1m30.982s
2 Alex Albon (Toro Rosso) 1m31.089s
3 Max Verstappen (Red Bull) 1m31.319s
4 Carlos Sainz Jr (McLaren) 1m32.059s
5 Antonio Giovinazzi (Alfa Romeo) 1m32.067s
6 Lewis Hamilton (Mercedes) 1m32.232s
7 Lance Stroll (Racing Point) 1m32.455s
8 Mick Schumacher (Ferrari) 1m32.552s
9 Daniel Ricciardo (Renault) 1m33.006s
10 Fernando Alonso (McLaren) 1m33.238s*
11 Daniil Kvyat (Toro Rosso) 1m33.653s*
12 George Russell (Williams) 1m33.682s
*Denotes Pirelli tire test program driver