GRM reveal S5000 Valvoline IndyCar livery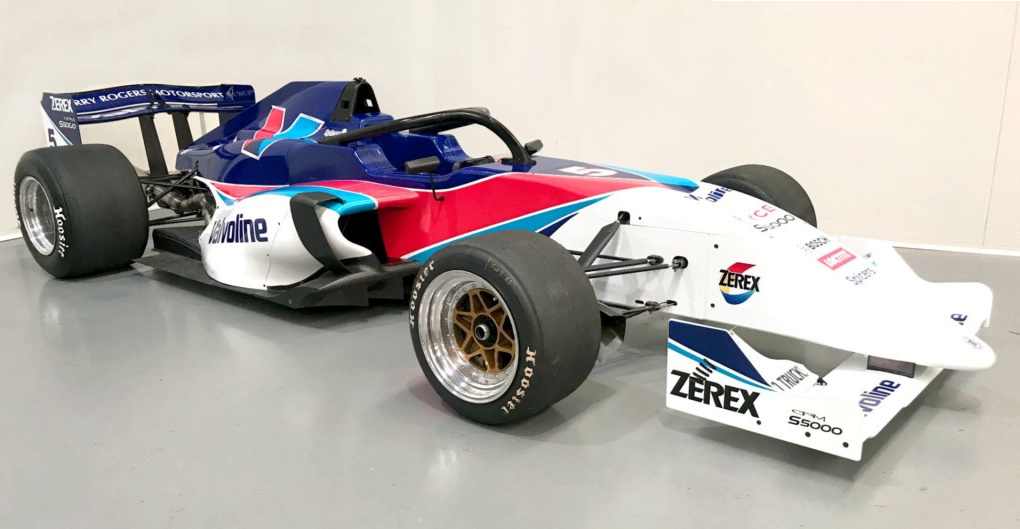 A throwback to the Unser Valvoline days in CART
Garry Rogers Motorsport has revealed special Al Unser Jr's 1992 Indy 500 tribute livery on the S5000 chassis that has been completing testing in Australia ahead of the series debut.
The livery was put together as a special tribute to celebrate Valvoline 30 year association with GRM.
"GRM has had a 30 year relationship with Valvoline, so we thought we'd celebrate by painting our S5000 car in the famous red, blue and white colors," said Barry Rogers.
"Both Garry and I love the 1992 Indy 500 where Al Unser Jr won by the smallest of margins. He was in the Valvoline car there, and this is a tribute to that.
"This is the first time that we've seen the S5000 away from its launch livery and we reckon these cars are going to look fantastic is a range of different color schemes."
The car will be on display at the Australian Aftermarket Accessories Expo at the Melbourne Convention Centre this week, starting Thursday.