Team Ireland Driver Confirms F3 Americas Drive With Global Racing Group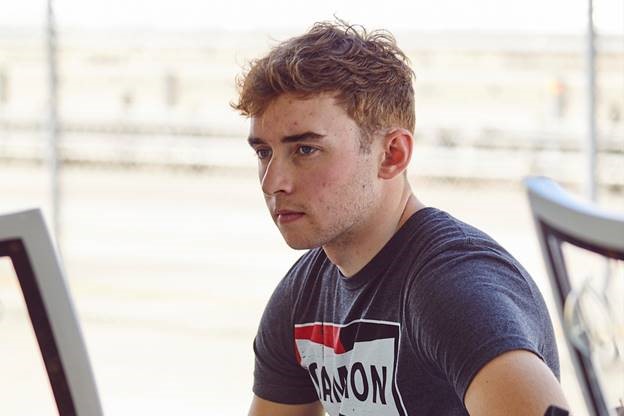 James Roe Jr.
After a successful American debut last season, James Roe Jr. of Naas, Ireland, continues his open-wheel development, confirming a seat in the F3 Americas Championship Powered by Honda with Global Racing Group. The championship debuts April 5-7 at Barber Motorsports Park supporting the NTT IndyCar Series.
Roe, the nephew of CanAm Championship winner and Irish Motorsport Hall of Fame driver Michael Roe, is the third driver to sign with the inaugural vice team champions, joining series veteran Baltazar Leguizamon and rookie Blake Upton.
"We are really excited about James joining Global Racing Group. It's a special milestone in the continued growth of Global Racing Group and recognition of the level of competitiveness in F3 Americas that we'll continue to see," said Global Racing Group team principal Christian Pedersen. "In the off-season, GRG established a pathway to Europe through a new foothold partnership with Douglas Motorsport in the United Kingdom, filtering F3 Americas graduates to the next level of open-wheel competition in Europe, and with our new scholarship program for European drivers, we now also help drivers in the other direction. We are very proud that James will join us and I'm sure we'll see some spectacular performances from him this year."
Following a flourishing motorsport career in Ireland, Roe debuted stateside in 2018, wheeling a F2000 in the Formula Race Promotion F2000 Championship Series. Quickly adapting to the unfamiliar tracks and terrain, the-20-year-old racer set several records in the division, including tying the high for the most individual wins in a season with three victories and breaking the long-standing benchmark race lap record at Summit Point. Roe finished second in the championship, capturing seven podiums.
Not only did the young Irish driver show speed in F2000, but he also finished in the top-five at the legendary Indianapolis Motor Speedway during his debut weekend in the USF2000 race last May. Roe's strong work ethic and big ambitions drew Global Racing Group to offer Roe its inaugural European Driver Scholarship.
"I am extremely excited to be racing in F3 Americas this year with Global Racing Group. It is going to be a big step up driving a car with much more power and down force than I am used to, however I am really looking forward to the challenge," Roe said. "I have to thank Max Crawford from Ligier Automotive for his support, Christian Pedersen from Global Racing Group for assigning its European Driver scholarship to me and of course my sponsor John Campion along with everyone at CJJ Motorsports."
The F3 Americas Championship offers young talent the opportunity to demonstrate their skills on an international platform while keeping affordability and safety as key elements of the program. Drivers race spec Ligier JS F3 chassis that meet the most current global FIA safety specification, including the first North American application of a race car Halo. F3 Americas also uses a single powerplant, a 303-horsepower Honda Performance Development version of the new Honda Civic® Type R® turbocharged K20C1 motor, and drivers are limited to two sets of Hankook tires per race weekend, assisting in affordability.
F3 Americas is the fastest way for an aspiring driver to gain experience to an international racing platform on a budget. The ground-breaking, single-engine, single-chassis FIA-supported regional championship visits six different venues with 17 races in its sophomore season, supporting series like Trans Am, NASCAR Xfinity and the NTT IndyCar Series. Typical race meetings offer three 35-minute races with qualifying and two practices built into an event. Altogether, competitors have around three hours of track time available per race meeting, allowing them to increase their experience in open wheel racing. The top-eight overall drivers at the end of the season are awarded with FIA Super License points to aid in their racing career advancement to Formula 1.
F3 Americas 2019 Schedule
April 5-7: Barber Motorsports Park with IndyCar Series
April 18-20: Road Atlanta with F4 U.S and FRP
June 21-23: Pittsburgh International Race Complex with F4 U.S.
July 26-28: Virginia International Raceway with F4 U.S. and FRP
22-24: Road Americas with NASCAR Xfinity Series, Stadium Super Truck Series and Trans Am
13-15: Sebring International Raceway with F4 U.S.