Mustang completes Supercars homologation tests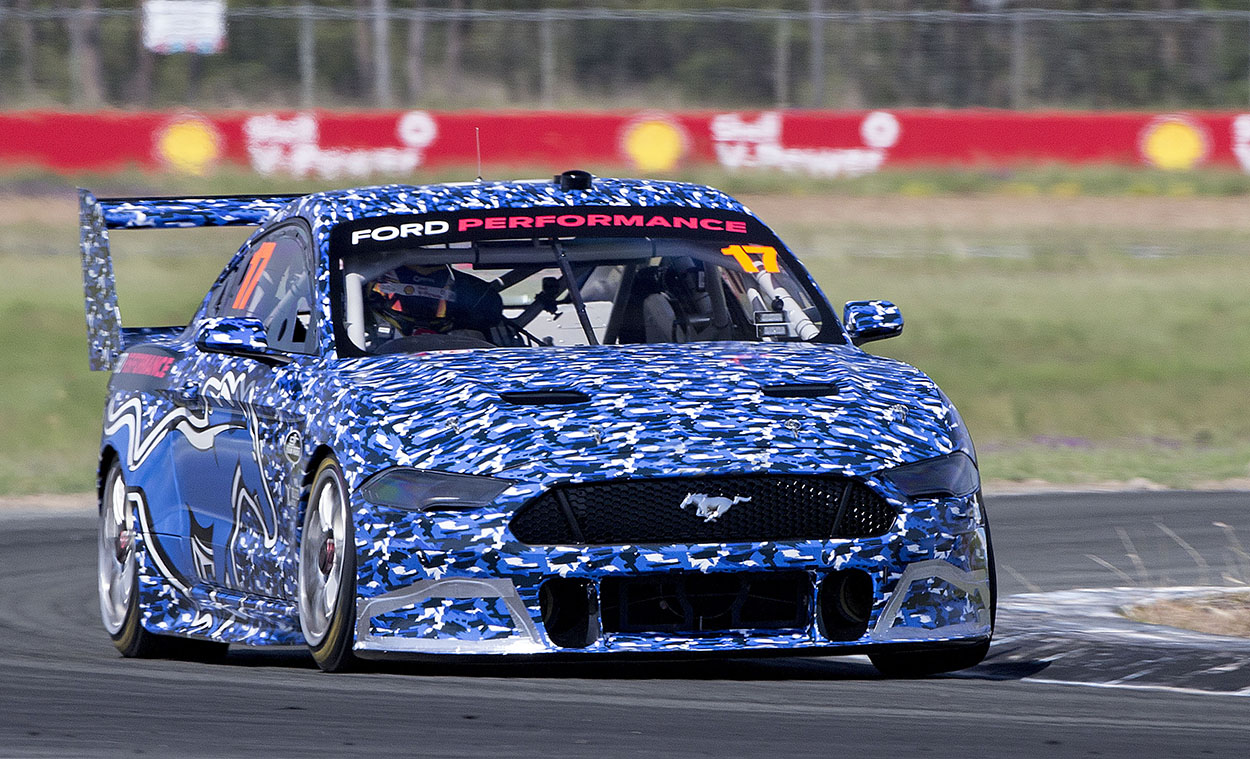 Mustang
The Ford Mustang Supercars has completed its homologation testing program with the results now set to be put to the Supercars Commission this week.
Ford's new entrant has undergone a series of thorough straight-line tests known as VCAT (V8 Supercars Aerodynamic Testing) over an 11 day period at Temora Airstrip in New South Wales, which was overseen by Supercars' technical department.
The Mustang was matched against a current model Holden ZB Commodore and a Nissan Altima to ensure the new car meets the required drag and downforce numbers to achieve parity among the models.
Supercars' technical department will now be tasked to write a detailed report from the test which will then be presented to the Supercars Commission on Wednesday.
Prior to the homologation test, the Mustang had completed outings at Queensland Raceway and Phillip Island before undertaking a VCAT dress rehearsal at Temora before the Supercars championship finale at Newcastle last month.
The Mustang, developed by Ford Performance in the US, DJR Team Penske (homologation team) and Tickford Racing, is set to make its highly anticipated race debut at the Superloop Adelaide 500 from February 28 – March 3.
Nissan Quits the Series
Kelly testing the Nissan. They won once, got smoked, and are leaving
Nissan Motorsport is terminating its factory Supercars program after six years with "heads held high", director Ian Moreillon says.
The Japanese manufacturer was the first to commit to join Ford and Holden in Supercars in 2013 when the current technical platform was introduced, announcing its entry in February '12.
It partnered with Kelly Racing, which switched from running Commodores, outstaying the Volvo and AMG programs run by Garry Rogers Motorsport and Erebus.
Nissan announced in May that its financial backing will cease at the end of the year, but its Altimas will stay on the grid for 2019 with Kelly Racing.