Kirkwood Claims 14th Win At Circuit Of The Americas In Front Of F1 USGP Crowd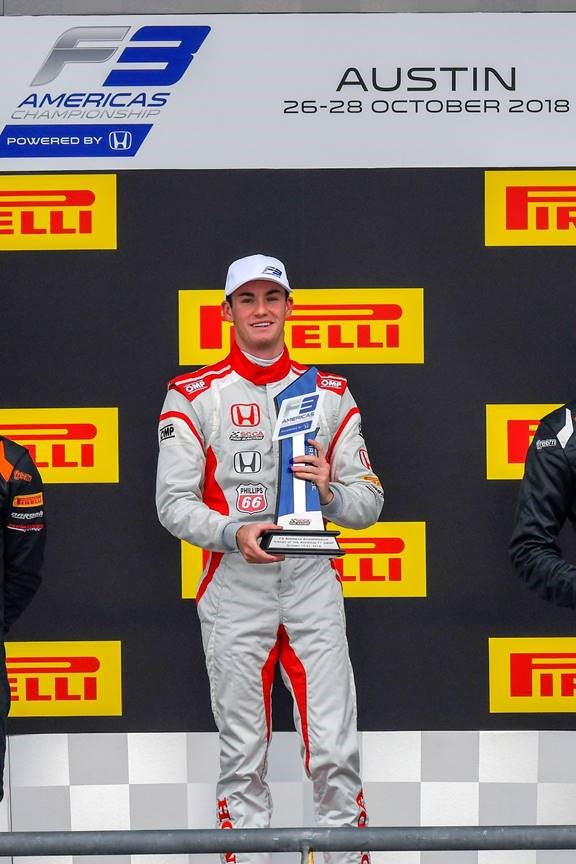 In USF3 Kyle Kirkwood gets to race and win in front of F1 team owners, engineers and drivers using Honda power
Serving as the support series for the Formula 1 United States Grand Prix, the new ground-breaking F3 Americas Championship Powered by Honda delivered an exciting show for fans who trekked through the less than ideal weather conditions that lingered from Friday.
Through cool temperatures, grey skies and a damp track, Kyle Kirkwood of Jupiter, Florida, went lights to flag to claim his 14th win of the season. Though he clinched the inaugural F3 Americas championship before entering the opening round at Circuit of the Americas Saturday, Kirkwood, didn't give up his competitive edge, pulling more than a two-second gap over second place.
"Today marks my second win at an F1 event," said Kirkwood, who was also victorious in last year's USGP in the F4 U.S. Championship. "This win is probably sweeter than in 2017. There's so much energy at this track and it's the race we look forward to every year. My Abel Motorsports team, once again, did a fantastic job keeping a very quick and reliable car."
While Kirkwood seized the top step of the same podium that his Formula 1 idols will stand on on Sunday, it wasn't without pressure from Benjamin Pedersen of Copenhagen, Denmark, who finished second.
Kirkwood continued, "I had a good race with Benjamin early on. With about four laps to go, I was able to stretch a gap which allowed me to take the win."
Pedersen is the only driver to compete in both F3 Americas and the Formula 4 United States Championship Powered by Honda this weekend.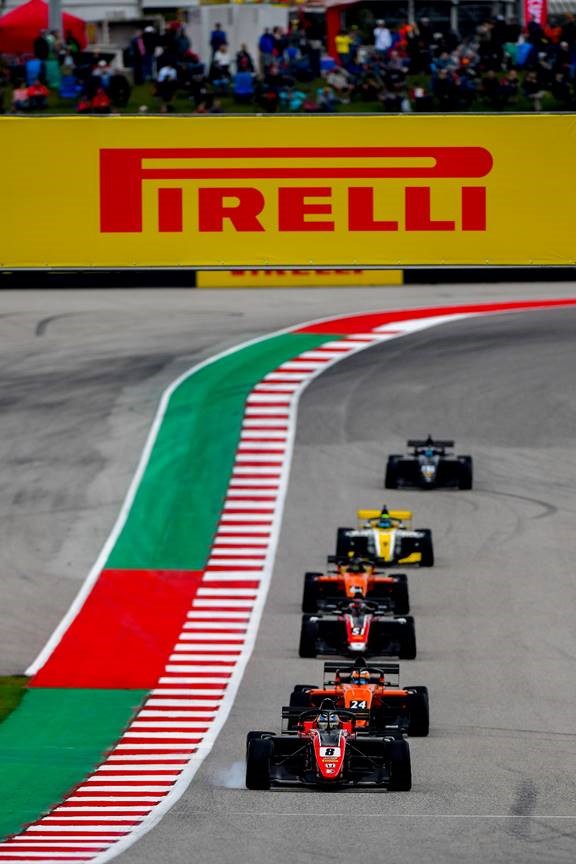 Kirkwood locks a wheel on way to victory
"Today was a very successful day considering we finished P2 fighting for the lead all race," Pedersen said. "It was amazing to drive in both series in front of F1 at such a prestigious event. All the fans were amazing and I look forward to tomorrow."
Parker Locke of San Antonio was promoted to third after Baltazar Leguizamon of Buenos Aires, Argentina, was penalized for exceeding track limits in multiple instances and Jacob Abel of Louisville, Kentucky, received a penalty for a driving infraction. This marks the second podium for the Global Racing Group pilot in just his seventh race with the spec-engine, single-chassis series.
"Today was a great race for me," said Locke. "After a bad start, I was able to catch up and pass JP Southern for fifth then I began working on closing in for P4. I had the pace to close the gap but couldn't get a pass before the checkered, but the hard work during the race paid off because we were promoted due to penalties further up the field. We start fourth on Sunday, so we are aiming for another podium finish."
The F3 Americas drivers fought rain and uneven track conditions throughout their qualifying session on Friday. Both Leguizamon and John Paul Southern Jr. of Westlake, Ohio, experienced mechanical issues that caused them to retire from the session early and affected their overall fast lap times. Kirkwood turned the quickest lap of the session, adding another pole to his growing tally. With clocking the fastest lap in Race 1 today, Kirkwood has taken pole position 15 out of 17 times.
The inaugural season finale starts Sunday at 9:15 a.m. CT. Different than previous rounds this season, the race will last 25 minutes or 10 laps, whichever one comes first.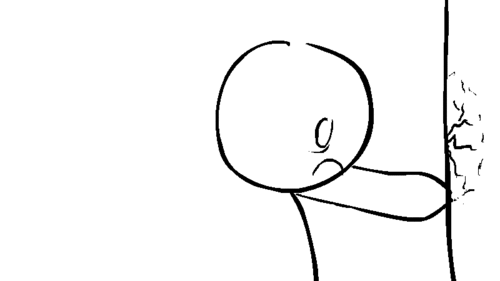 How come F3 Americas and F4 Americas are not part of the IndyCar ladder system instead of USF2000 and ProMazda?
How come F3 Americas and F4 Americas – both global standards and both backed by Honda – are not part of the IndyCar ladder system instead of USF2000 and ProMazda?