Kirkwood wins again in NJ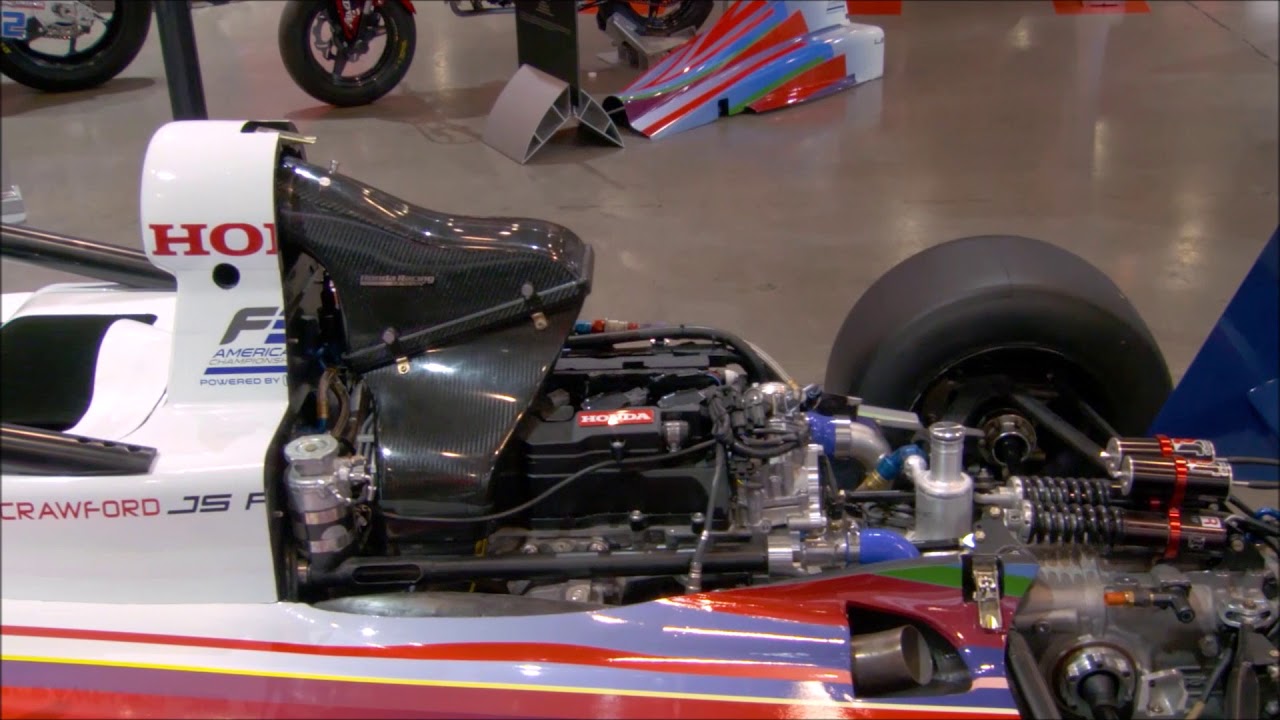 Honda engine in F3 Americas car
Top-flight open wheel development team Abel Motorsports extended its record winning streak this weekend, the third weekend of action for the new F3Americas Championship powered by Honda. Series rounds 7, 8, and 9 took place Saturday and Sunday at New Jersey Motorsports Park in Millville, NJ. Abel Motorsports and driver Kyle Kirkwood, the reigning F4 US Championship powered by Honda titleholder, won the first two races of the weekend to extend his and the team's streaks to eight straight series victories. For Kirkwood, they were his 18th and 19th straight wins across two series in 2018. The team's second car, driven by Jacob Abel, notched three podium finishes in three starts in the New Jersey action.
Kirkwood commented, "Those were tough battles all weekend. In Race 2, when I got off the line, I had a little wheel spin issue. That allowed Baltazar (Leguizamon) to get alongside me. He didn't leave me any room, but I was able to get by him and from there we were in good shape. Race 3 was disappointing. We were fast, I was able to come from the back to the lead, but I threw it away. It was a learning experience for sure."
Abel Motorsports, which competes in three major open wheel development series in North America, added their second F3Americas entry starting at New Jersey. Young driver Jacob Abel, a graduate of the F4 US Championship powered by Honda, earned his first three podium finishes, all third-places, in the three weekend rounds.
Team principal Bill Abel noted, "It was a great weekend, really good. We're really proud of the job both drivers did. Kyle Kirkwood is a special talent, he's padded his points lead, and we're proud of what he's accomplishing in our car. Jacob Abel got into the new car just a short time ago and got right up to speed. He was close to qualifying second quick on the weekend. Our cars were well prepared, and now we've moved into the team championship lead. It's really exciting!"
As for Jacob Abel, the New Jersey events represented quite a challenge. The 17-year-old is a full-time high school student, along with working to develop his driving talents. His goal is to become a top-level professional racer. Getting just one test day to acclimate himself to the new, more powerful F3Americas race car made for a lot of race day pressure.
"Since I had no experience making starts with this car, I had a bit of a problem in race #1. I fell back to fourth" commented Jacob. "But I got past (JP Southern) midrace, so it was pretty good… I'm pleased we were able to back it up with two more podium finishes. It's definitely hard late in the race when the tires are going away, but it's really fun. I'm looking forward to the rest of the season."
The team faces a tough challenge this week, as they prepare for the next F3Americas event weekend at Road Atlanta starting Friday, September 21st.