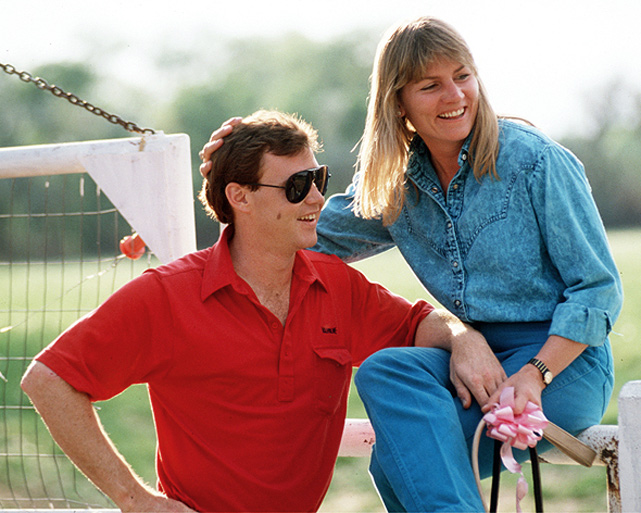 Al Unser Jr. and Shelley in 1989
We received the sad news today that Shelley Unser, Al Unser Jr.'s first wife, has died. It was a pleasure to be around her in the CART paddock for many years.
Who can ever forget her reaction during the final laps of the 1989 Indy 500?
Inside CART's very own Shelley Unser went above and beyond the call of duty in this hilarious Behind the Scenes look at Team Penske back in the 1980s.
Her life was not without heartache. Besides her husband's jnown drinking problem, In middle school their daughter Cody became paralyzed from the waist down because of transverse myelitis, a rare degenerative disease that attacks the spinal cord. Soon after, Shelly founded The Cody Unser First Step Foundation, a disability awareness initiative that continues to go strong. Shelley was the president of the nonprofit foundation,