New Era Of Racing Introduced To America This Weekend In Pittsburgh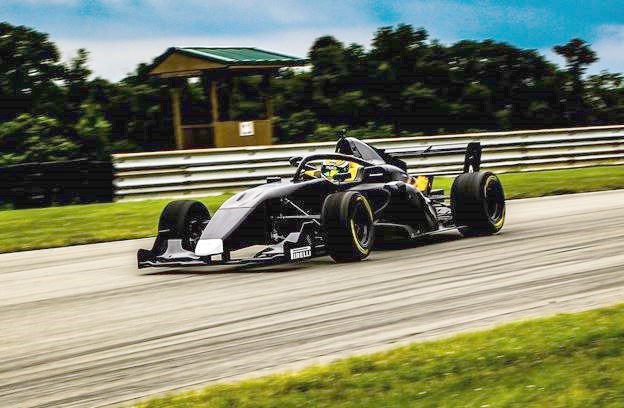 Competing in the USA F3 series earns points toward a F1 Super License. Kyle Kirkwood will be competing having started in F4 Americas and dominating USF2000
With the first production run of cars, the F3 Americas Championship Powered by Honda will usher in a new era of racing in North America as it makes its world debut during the Keystone Speedfest this weekend at Pittsburgh International Race Complex in Wampum, Pennsylvania. This next level of open wheel racing meets the demands of racers and teams looking to grow their capabilities into more sophisticated, powerful machinery with a focus on performance, safety and cost control.
The new regional F3 Championship completed a successful closed shakedown earlier in the week. Former IndyCar driver Rafa Matos attended the test, fast-tracking development and set-ups for teams competing in the opening weekend.
"Rafa was an essential part of our development. The test earlier this week was the first time most of the teams logged laps in the car so Rafa's professional contribution was vital," said SCCA Pro Racing Vice President Steve Oseth. "The FIA technical regulations were delayed which suspended manufacturing until those were completed. Our partners Honda and Onroak Automotive have logged countless hours of overtime to make our August 3 deadline. The maximum number of chassis produced in that time will be on the track this weekend with grid growth anticipated as the season progresses."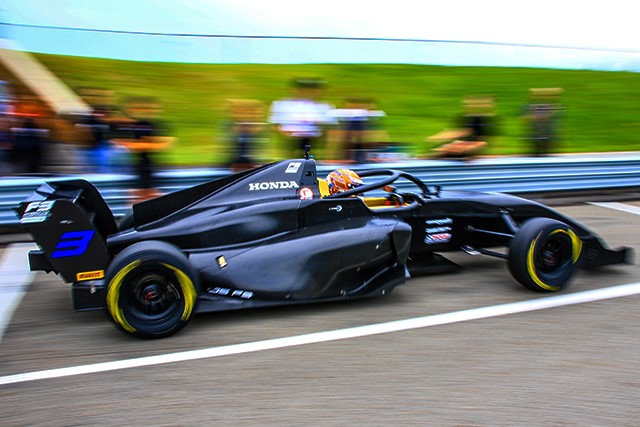 A full year budget to field an F3 car is $300K per car for 15 races plus two test days. F3 is the 3rd rung on the globally recognized FIA formula ladder series
Formula 4 United States Championship Powered by Honda 2018 title holder Kyle Kirkwood of Jupiter, Florida, returns to a Honda-powered machine in the No. 8 Abel Motorsports JS F3 machine in an attempt to make history as the first driver to win the F4 U.S. Championship, USF2000 Championship and F3 Americas Championship in one year's time. Kirkwood signed a late deal with Abel Motorsports after a successful two-day test with the team earlier in the week.
"I have been very fortunate this season to have so much support," said Kirkwood. "The car as whole seemed very promising throughout our testing earlier this week. A very special thank you to Honda, HPD, Pirelli, SCCA Pro, Phillips 66, Abel Motorsports, Firstex Industries, Bell Helmets USA and everyone who pulled this deal together so I could participate in the inaugural season. It's been a whirlwind getting here but I am excited to get started."
Five Ligier JS F3 chassis equipped with the 270-horsepower Honda Civic Type-R turbocharged K20C1 motors, a set of Pirelli P Zero slicks and the first North American application of a race car halo are slated to hit the newly-expanded FIA approved track Friday for official testing. On Saturday morning, the drivers will participate in qualifying, followed by the inaugural race in the afternoon. The final two rounds will be held on Sunday.
The inaugural event will count as championship races. The top-eight drivers on the leaderboards at the end of the season will earn Super License points to aid in their racing career advancement with the winner adding 16 points to his/her license.
| | | | | | | | | |
| --- | --- | --- | --- | --- | --- | --- | --- | --- |
| Place | 1 | 2 | 3 | 4 | 5 | 6 | 7 | 8 |
| Points | 16 | 14 | 10 | 8 | 6 | 4 | 2 | 1 |