Latest F1 news in brief – Friday
Tost so happy Zak Brown and McLaren failed with Honda

Tost happy McLaren's Honda project failed

Family not commenting on Lauda transplant news
Fresh hope for longterm German GP deal
Camilleri: I'm not so sure about new ideas
Vettel doesn't believe Ferrari will implode
Tost happy McLaren's Honda project failed
(GMM) Franz Tost says he is happy McLaren's collaboration with Honda did not work out.
The Austrian is the boss at Toro Rosso, the junior Red Bull team. Next year, the senior outfit Red Bull Racing will also be powered by works Honda engines.
"Our collaboration with Honda is fantastic," Tost told Marca sports newspaper.
"Honda is a very good and very serious company and they have improved a lot compared to last year."
He thinks it is realistic that Red Bull will win with Honda as early as 2019.
"To win races with our structure is difficult. Red Bull has three times the staff that we do. Everything is at another level, but Honda is a very successful company that wants to win races," said Tost.
"In Canada we had an improvement that gave us three tenths. We will have another in America and in 2019 there will be more. I am convinced that the power unit will be very competitive," he added.
Many have scoffed at Red Bull's decision to become Honda powered, after the former top team McLaren failed over three years to make the Japanese collaboration work.
But Tost said: "Luckily, McLaren was wrong. I already knew it last year when I said 'Jesus, how can you criticize such a fantastic collaborator and the money they put in?'
"We know that their chassis was not the best, so now when they were smiling at us, I think now it is my turn to smile," he added.
As for Toro Rosso's drivers, there is a big question mark above Brendon Hartley's seat at present but Tost said he is "very impressed" with Pierre Gasly.
Family not commenting on Lauda transplant news
Niki Lauda
(GMM) Niki Lauda's family is not commenting on reports the F1 legend is in a critical condition after a lung transplant.
We reported earlier that the Mercedes team chairman skipped the last two grands prix with a serious flu that left him in intensive care.
But the Vienna hospital that treated him has now revealed that Lauda, 69, suffered from "severe lung disease" and had a "successful" transplant.
The APA news agency says he is now in an "extremely serious" condition.
"We ask for your understanding that the family will not make any public statements. We ask for privacy for the Lauda family," family spokesperson Karin Fehringer told DPA.
Lauda's low cost airline Laudamotion also did not comment.
Fresh hope for long-term German GP deal
The 2018 edition of the German Grand Prix was a thriller of a race and although their local hero Sebastian Vettel crashed out of the lead of his home race in front of a capacity crowd, there are moves to re-establish the race on the Formula 1 calendar on a permanent basis.
Formula 1 marketing chief Sean Bratches told Reuters recently, "It is in our interest that things continue in Germany. In three out of 21 countries this season, we have the situation that the government does not financially support the Grand Prix."
"These are the races in Austria, Great Britain and Germany. We need to find an appropriate way for these three to circumvent this lack of support. We have not put aside the 2019 German Grand Prix 2019 topic yet. Because it is in everyone's interest that this race remains in the program."
Organisers want to reduce the financial risk so they can at least break even, a distinct possibility as an estimated 71,000 fans passed through the turnstiles for the race on 22 July.
However, time is running out for the venue to entrench itself on the 2019 schedule, while an agreement would allow organisers to trigger ticket sales for next year's race should it be confirmed.
Automobilclub von Deutschland (AvD) press spokesman Malte Dringenberg told SID Agency that there was a positive meeting between the interested parties and Formula 1commercial rights holders Liberty Media during the race at Hockenheim last month.
Officials emerged from the get together claiming "certain confidence" that the race will happen and that reports of such are "not unfounded".
Furthermore, both parties agreed that the financial terms to prevent a loss for the organisers is a distinct possibility, as Baden-Wurttemberg Federal Transport Minister Andreas Scheuer also signaled his support for the project while the prospect of Mercedes throwing their weight behind efforts to retain their home race is also a possibility. grandprix247
Camilleri: I'm not so sure about new ideas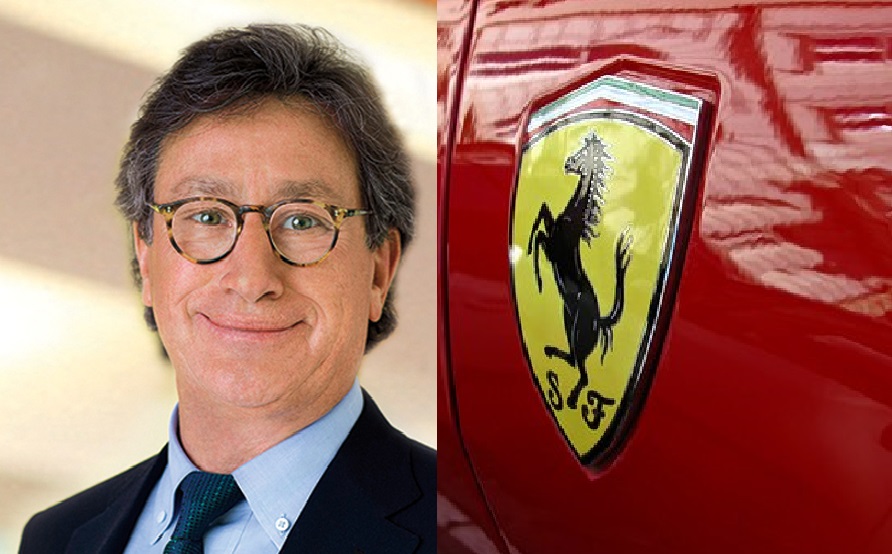 Louis Camilleri – show us the money
New Ferrari CEO Louis Camilleri has kept himself under the radar since he took over the helm in the wake of Sergio Marchionne's unexpected passing, however, the new chief at Maranello has first acted to pacify shareholders while acknowledging that negotiations with Liberty Media regarding the future of Formula 1 are on track.
Camilleri was appointed chief executive of the Italian supercar maker on July 21, succeeding Marchionne who fell seriously ill and later died after suffering complications following a shoulder surgery.
The sudden change jolted investors who had expected Marchionne, who nearly tripled Ferrari's value since taking it public in 2015, to stay on as CEO and chairman until 2021.
It also left Camilleri, 63, to finish scripting a midterm strategy that will be presented in September and is meant to show how the company plans to achieve financial targets unveiled earlier this year by Marchionne, notably a goal to double core earnings to 2 billion euros ($2.33 billion) by 2022.
Camilleri, a tobacco industry veteran, was chairman and former CEO of Philip Morris International (PMI) and has served on the Ferrari board since 2015, while Marchionne, in turn, sat on the board of PMI. Nevertheless, the Italian executive has a tough act to follow.
Marchionne orchestrated Ferrari's spin-off from parent Fiat Chrysler, positioned it as a luxury icon rather than a car manufacturer and managed to do what few thought possible: sail through a self-imposed cap of 7,000 vehicles per year without sacrificing pricing power and exclusive appeal.
When its share price hit a record high of 129.90 euros in June, the company that sold just under 8,400 vehicles last year was worth around 24 billion euros, almost as much as Fiat Chrysler, which shipped 4.7 million cars.
Ferrari and their Formula 1 team are joined at the hip since Enzo Ferrari began building road cars so he could finance his motorsport projects.
Formula 1 remains an essential part of Ferrari's advertising and marketing strategy which revolves around the iconic team's presence and success in the top flight. They spend little, if anything, on above the line advertising.
On this front, it is clear that Camilleri appears intent on following Marchionne's stance on the future of Formula 1 and acknowledged, "There are ongoing talks with Liberty Media, I think there has been some progress on the technical side, but less so on budget cap and governance of the sport."
We reported before Marchionne's death that he had met with Formula 1 supremo Chase Carey and FIA president Jean Todt and after the meeting, it was understood that the parties were closing in on consensus.
But Camilleri is cautious if a tad cryptic, with regards to wholesale changes that may be on the horizon under Liberty Media, "I'm not so sure about new ideas, the goal is to divide the cake as it is, we're not talking about how to increase it. I can bring my contribution to the table."
The former Phillip Morris man also indicated that Ferrari will continue to be backed by Marlboro for the foreseeable future, "There is a contract until 2020. This is a relationship that has lasted for 45 years and has brought us mutual benefits. I believe it will continue this way."
Camilleri's appointment also strengthens the hand of his former Marlboro colleague Maurizio Arrivabene, the pair worked together at PMI for two decades. grandprix247
Vettel doesn't believe Ferrari will implode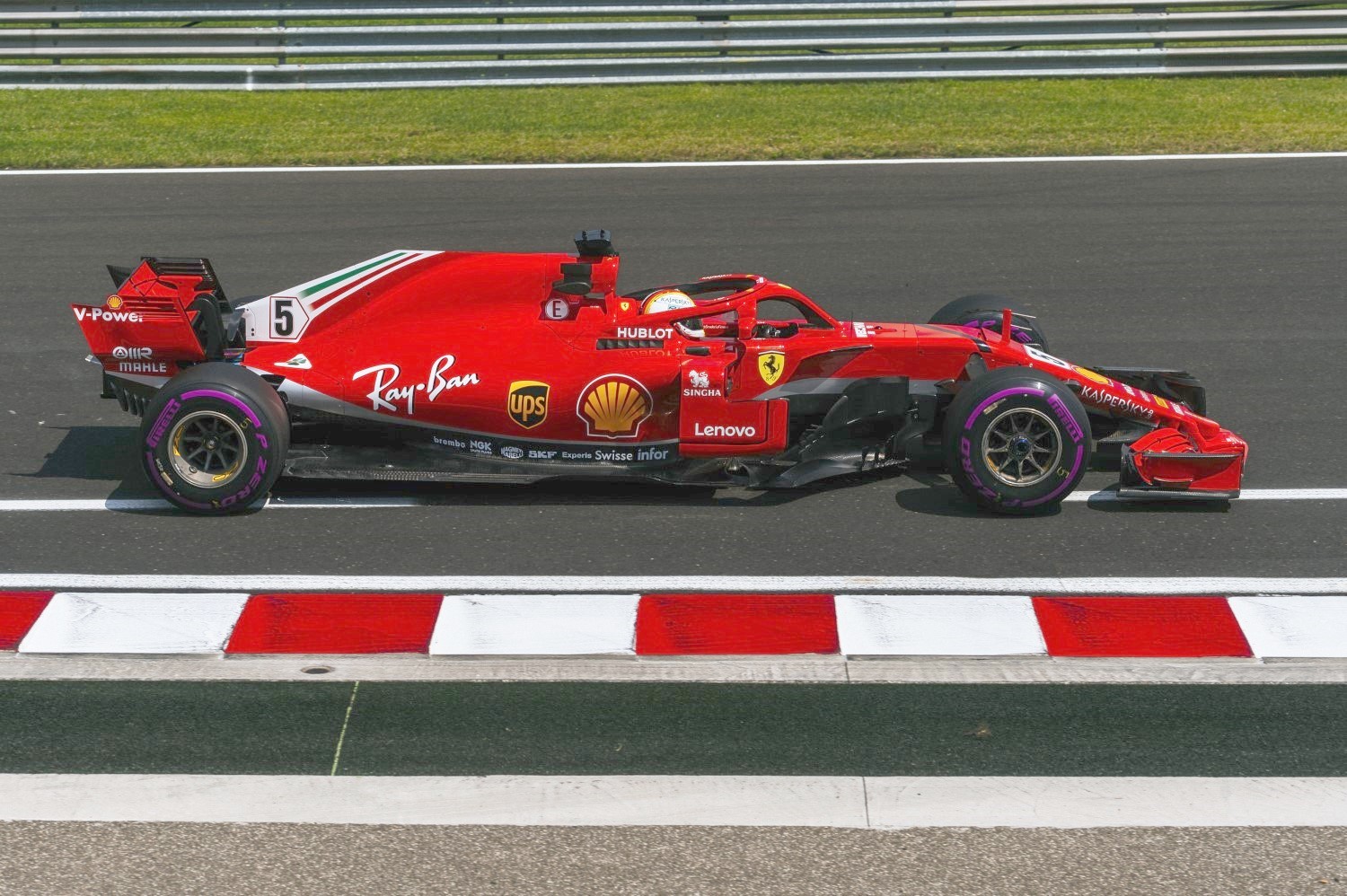 Can the Ferrari really beat the Aldo Costa designed Mercedes?
Sebastian Vettel is confident Ferrari are not in the process of throwing away his championship chances, adamant there is still a lot of "potential to unleash."
Last season, following his Hungarian GP win, it seemed as if Vettel was the favorite to win the title only for Ferrari to implode.
Crashes, bad strategies and a lack of pace at F1's high-speed circuits meant Lewis Hamilton was able to put in a run of five wins in six races all but ending Vettel's title hopes.
This year there are some concerns of a repeat performance after Vettel threw away the win in Germany when he crashed while leading and could only finish second in Hungary, a track – and temperature – that suits Ferrari more than Mercedes.
He, however, is confident Ferrari still have more to give and will do so in the second half of the campaign.
"As we've seen this year the pendulum seems to swing once this side, once that side, and obviously if it's like this, consistency is the key – scoring points," he said.
"I didn't do myself a favor last week [in Germany] but I think it's part of racing. Stuff happens.
"Compared to last year, we lost the championship I think because our car wasn't quick enough to be a match in the final part of the season, despite what happened with the DNFs.
"So I hope that this year, and I think this year has shown so far that our car is more efficient, our car is stronger and still has a lot of potential to unleash – so I'm quite confident with what's sitting in the pipeline that we can improve.
"So, we'll see. Should be an exciting second part of the year."